Marketing Resource Management or so-called MRM is the approach to organizing and optimizing the resources working on your marketing projects. It empowers you to balance the workload wisely and use resources effectively.
Nowadays, there are lots of great tools that can help you bring this approach to life and may become a great platform for team collaboration as well to achieve goals much faster and with less effort. Marketing Resource Management systems assist marketers in strategic planning, budgeting, project management, tracking, reviewing, approvals, and much more. Some of these tools are independent, the others can be used as extensions to your current instrument like Planyway which is a power-up for a well-known platform Trello.
Let's imagine that we set up a marketing task - publishing a new blog article on your website. This task consists of several steps like writing the article, creating images, reviewing, etc. You, as a manager, should distribute tasks between team members and coordinate the work process between marketers, designers, copywriters, and other staff to release the article on time.
Visualize team workload
We bet you agree that this manipulation is very time-consuming and therefore, costly. Instead of focusing on other marketing collateral or company growth, you spend your priceless time on endless chats and back-and-forth emails in the attempt to find out if they can do work or not. Resource Management solutions make coordination easy by visualizing your team workload and their availability on a single page. That means you can make decisions on assigning tasks much faster, plus you can track task statuses and understand who is doing what and when. All of it makes a significant difference and frees up the biggest part of your time.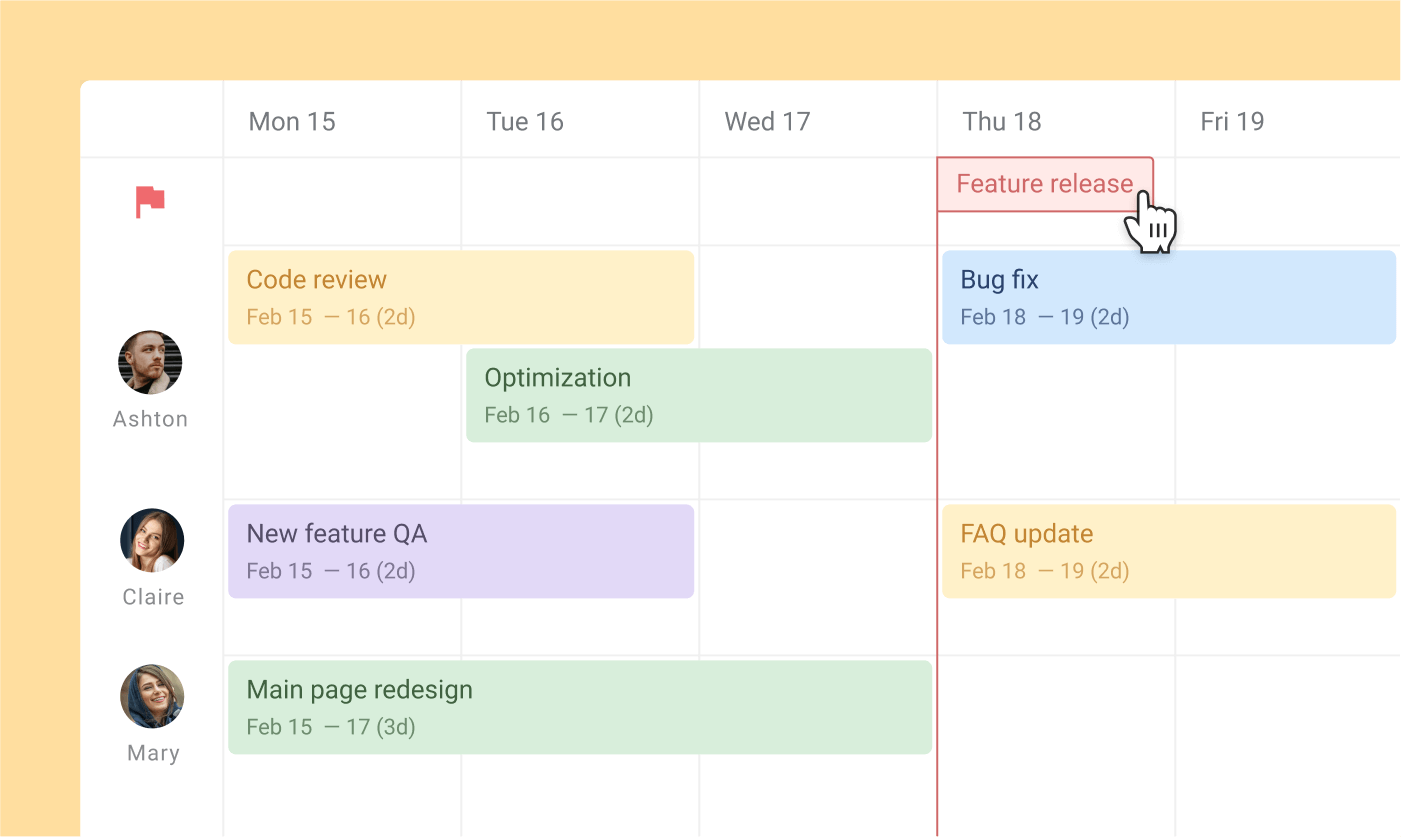 Stay updated and collaborate
Another advantage is that team members have access to planning and get notifications when a new task is assigned to them. So, the problem of people who don't know what to do doesn't exist anymore. Additionally, it provides a great space for collaboration: chats, sharing files, leaving notes, giving feedback - there's less back-and-forth and no time wasted.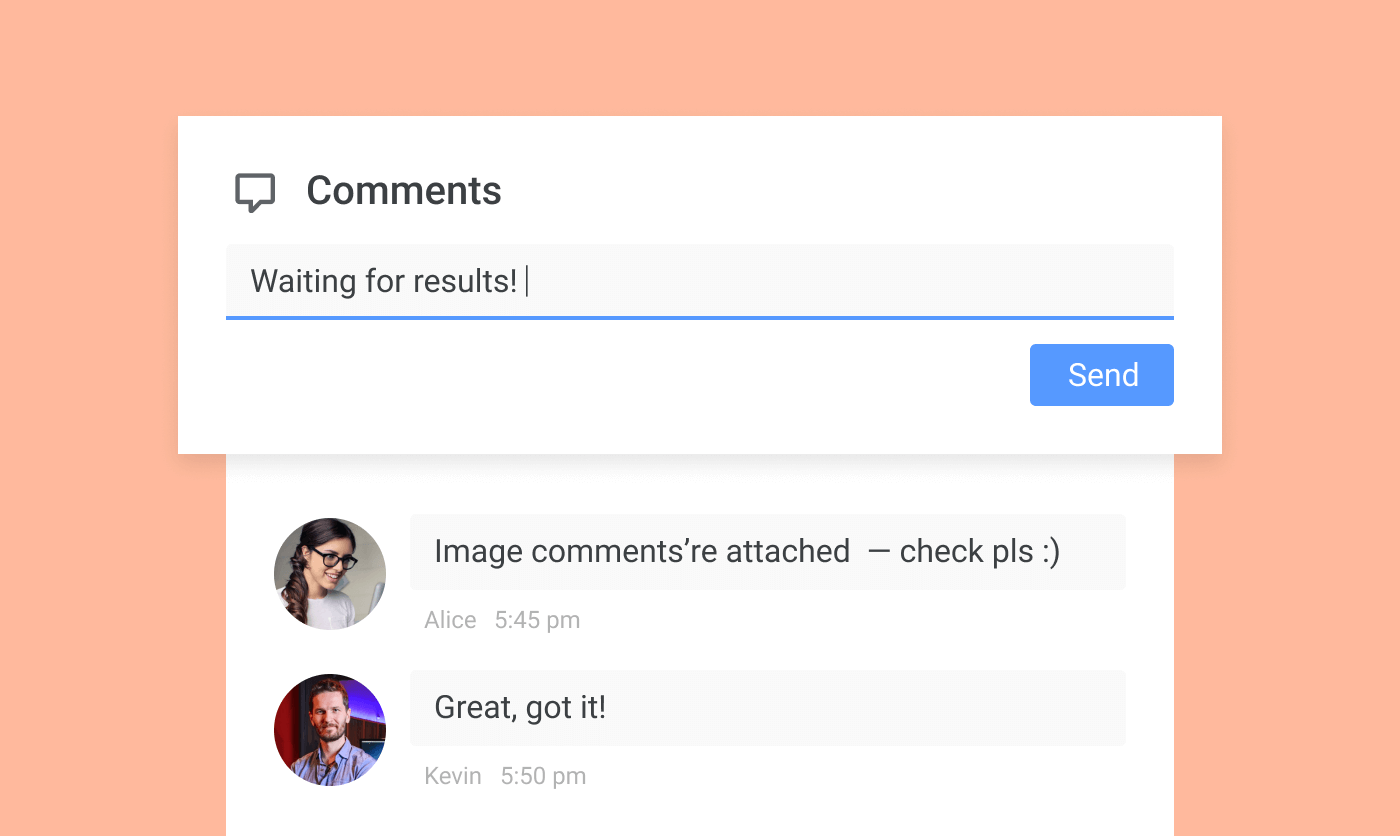 Keep budget under control
One more point is in favor of evaluating efforts. To stay profitable you have to clearly understand how much you should charge your clients. Among Trello resource management best practices there is the implementation of the time tracking functionality that lets your team track the time they spend on doing their job. It'll allow you to see efforts and charge clients accordingly. Another value is that you can analyze how productive your team is and whether there is a place for improvement.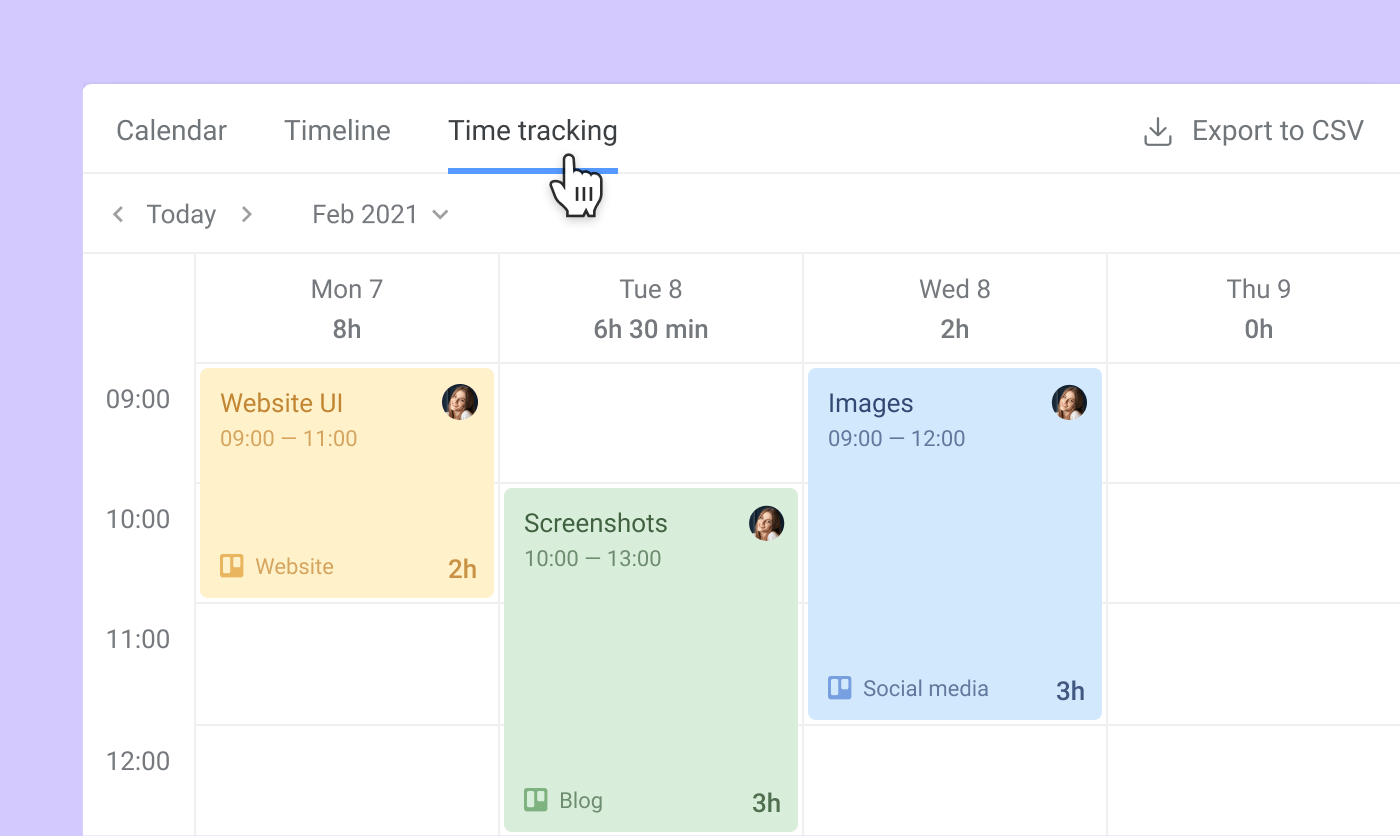 Don't make the mistake when you define resource management as a tool only for large companies. In fact, teams of any size can benefit from it. But, of course, it's true that large teams are in bigger need. As your company grows, MRM smooths the path – to fewer bottlenecks, to centralized content, to team members with more time to work toward strategic goals.
And yet, when your team members are far-flung over cities, countries, and continents, it's nearly impossible to coordinate them with no management system at hand. Although it's a good idea to introduce a multichannel inbox for all communication.
How to choose the right MRM solution?
Choosing is never simple when there is a massive number of options. But we recommend to pay the attention to the following:
Features
Make a list of things you want to do with the app. Then, check whether all necessary features are there. If there is not something you consider important, the chances are high that eventually, you will have to switch to another solution.
Price
Have a clear understanding of your budget. How much do you expect to spend on the system? As the total price usually depends on the number of users, count how many people exactly will need the access the tool in your team.
User-friendliness
From first sight, it sounds unimportant. But, you're choosing the tool that you're going to use every single day, plus you'll have to introduce it to your team and make them use it as well. You have to onboard them with minimum effort, which is much easier if the solution is user-friendly.
Scalability
As time goes, you would want your software to keep up with changes happening in your team, business, or market. It should scale back or up depending on the number of customers, employees, freelancers, suppliers, and so on – so take a closer look at how easy it is to scale and adapt the MRM solution. Additionally, don't forget to explore what integrations the tool offers.
Shareability
When you are a marketing person, who attracts freelancers, gets in touch with customers or agencies outside of your primary organization, you know how important it is to share information that not everyone should be able to access. Therefore, having the possibility to export data makes cooperation with external resources much more accessible.
Conclusion
There we have it: the who, what, why, and how. The digital-age marketing management solutions can provide you with enormous support to maintain a consistent marketing workflow. Btw, you can find the most recent digital marketing jobs at Jooble.
Find your perfect marketing resource management tool, or try Planyway planner to manage your and your team's time wiser. Focus company resources on growth strategies that will push your team planning and your business management to a new level.