In this article, we're gonna focus on the corporate event planning and coordination stages, so that you have no doubts that organizing an event can be something that you really enjoy when you approach it the right way.
Once you have a concept in your head, goals set, and budget approved, it's time to fall on planning. The very first thing you need to think of is where to roll out your preparation process. Planyway is a great choice for all event organizers as it not only helps you plan tasks but becomes a handy tool to monitor work and can be used as a collaboration platform to coordinate teamwork which means you can centralize everything in one place.
1. Make a to-do list
Think of tasks you need to do to organize an event and capture them all on a task list. No need to drill down to details at this point, just cover the basics like choosing a venue, finding catering vendors, etc. Then, it'll be much easier to plan out more specific activities.
2. Drive in deeper
After you have the baseline for planning a corporate event, get down to a more granular level. Split tasks into subtasks with the help of checklist items. It'll help you not to miss anything and at the same time to be able to see high-level tasks separately from the day-to-day activities.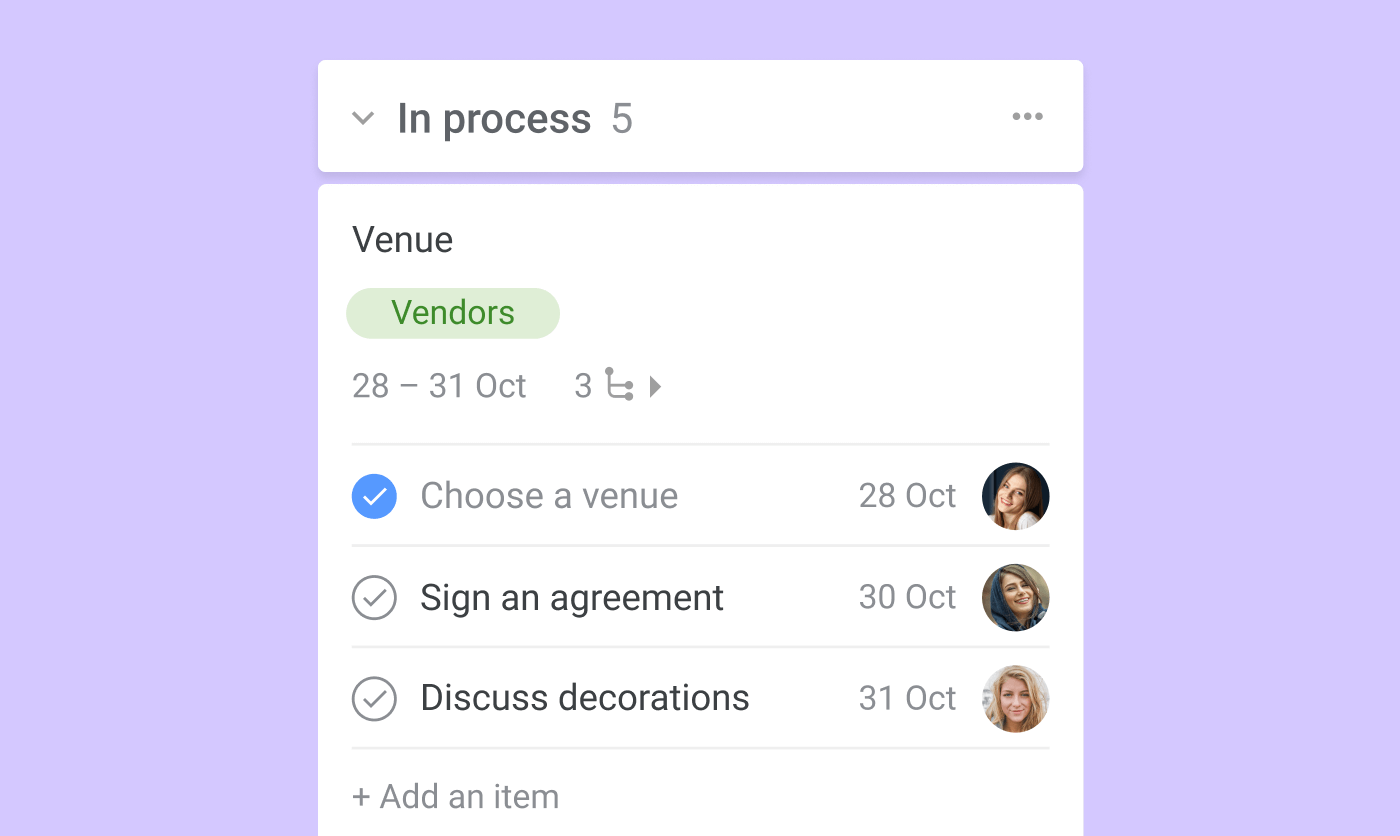 3. Build a schedule
Any event always has an approved date and time which means deadlines become super important. So, mark your key date and plan preparation work backward. This way you can get the visual representation of what should be done when and can keep deadlines under control.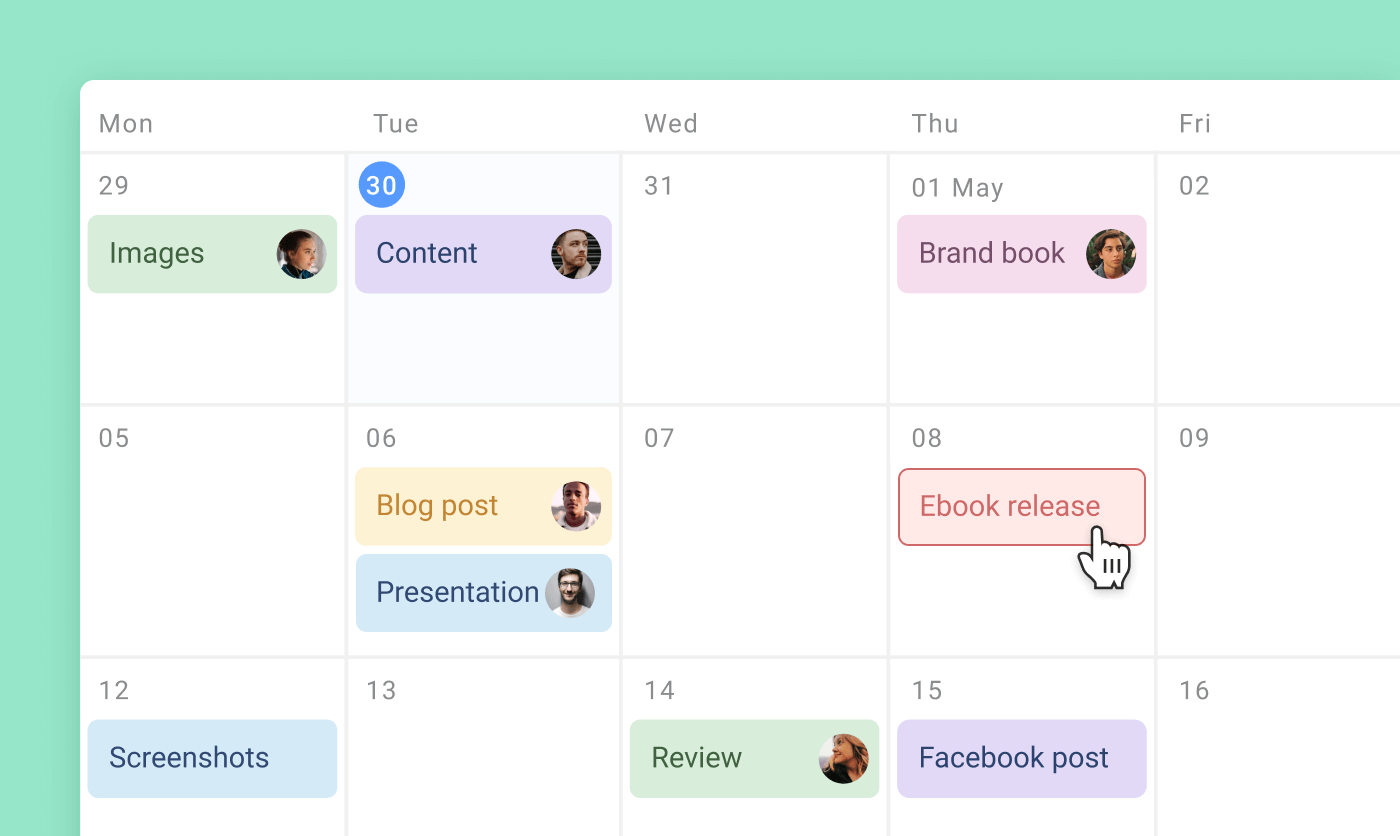 4. Delegate tasks
Do not tend to take everything on your own shoulder. Make up a team to share responsibilities and spark an event with new ideas. Assign tasks and subtasks to teammates and visualize how they are progressing on the timeline. Invite your team to Planyway, so everyone has a single source of truth and a clear understanding of who is doing what by when.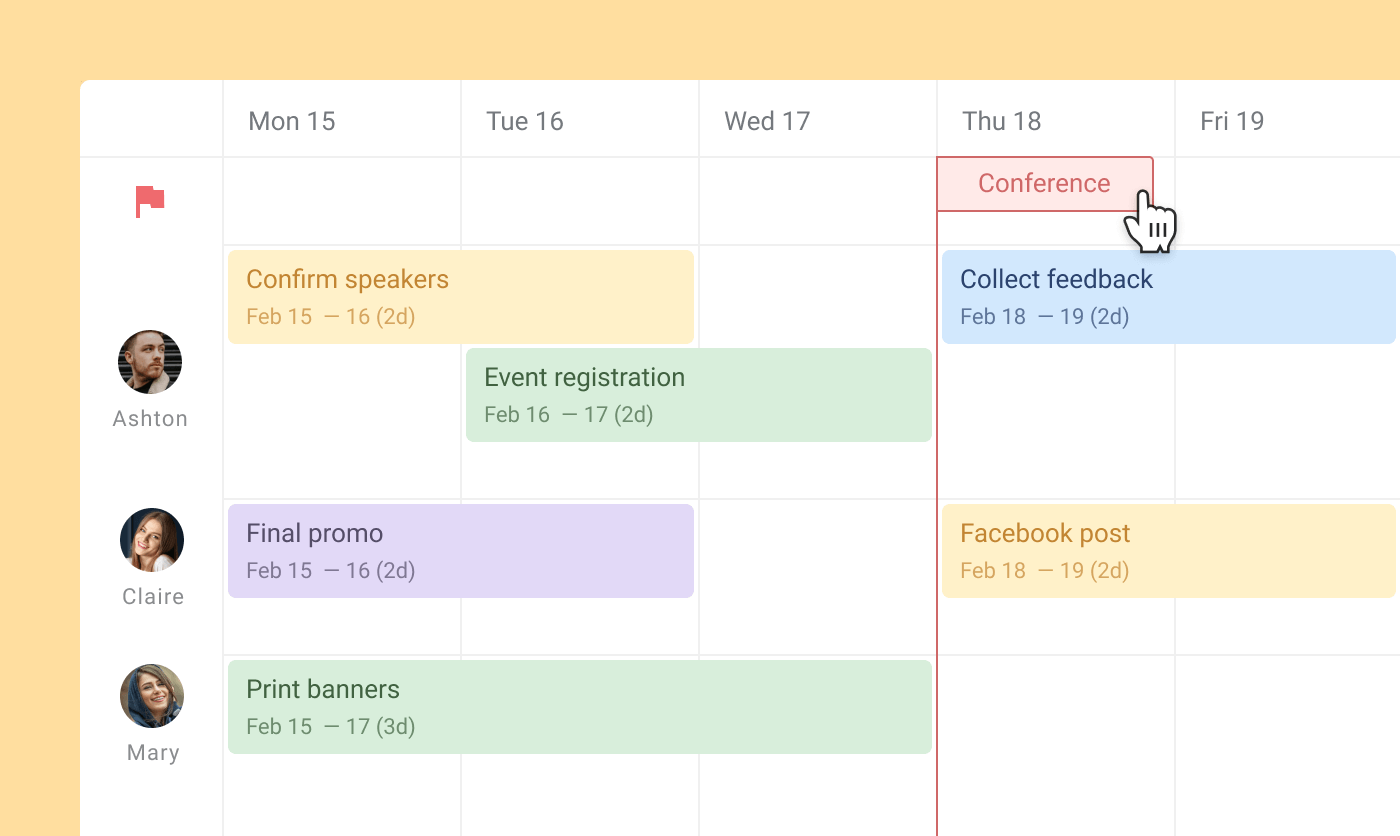 5. Collaborate with your team
While organizing an event, there are lots of questions to discuss and it's important to have one place where everyone can go for answers. Do it right in the task cards, so everyone stays in context. Planyway lets you have a chat in the comment section, @mention teammates you're referring to, leave task descriptions and notes, and moreover exchange links and files at the same place.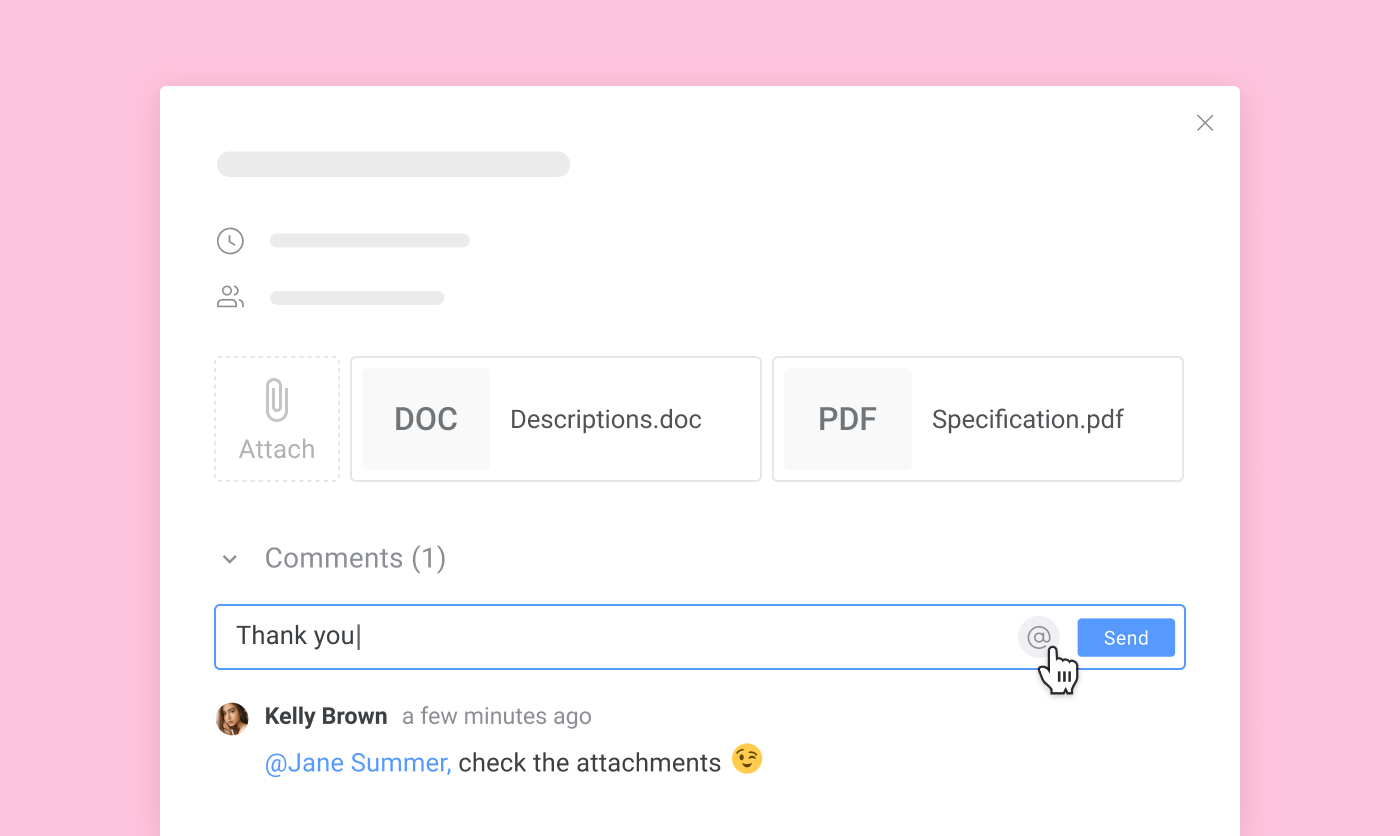 6. Stay in sync
Jump on sync-up meetings with your team to discuss important aspects. You can easily schedule them right on Planyway by connecting your Google Calendar. Then, choose the right timeslot on Planyway and switch an event type to Google event. Your meeting will be visible on both calendars and all invitees will get an invitation by email.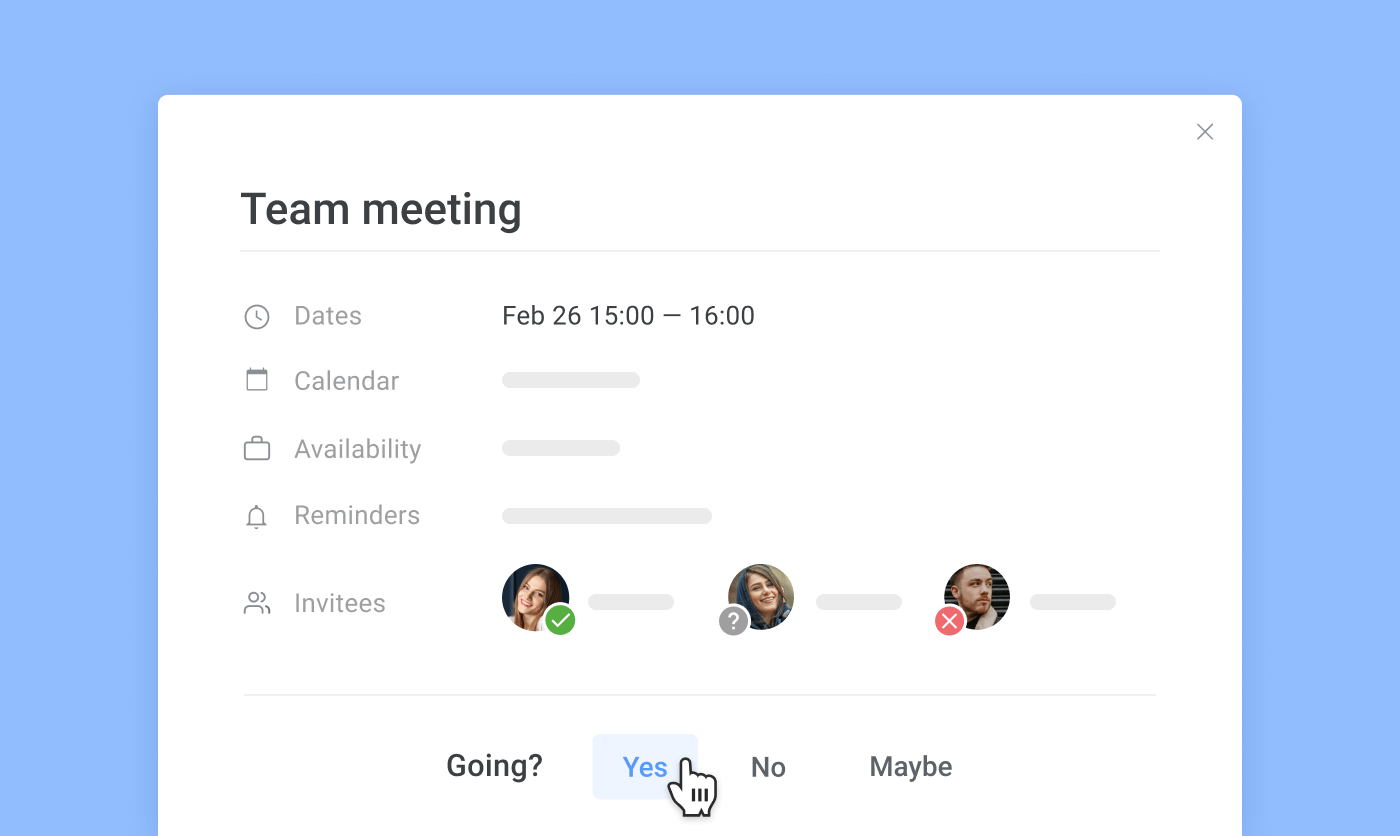 7. Keep track of progress
Planning out things is good, but do not forget to monitor how things are going. Update task statuses and make sure all work will be done on time. Regular check-in will reduce the chance of failure.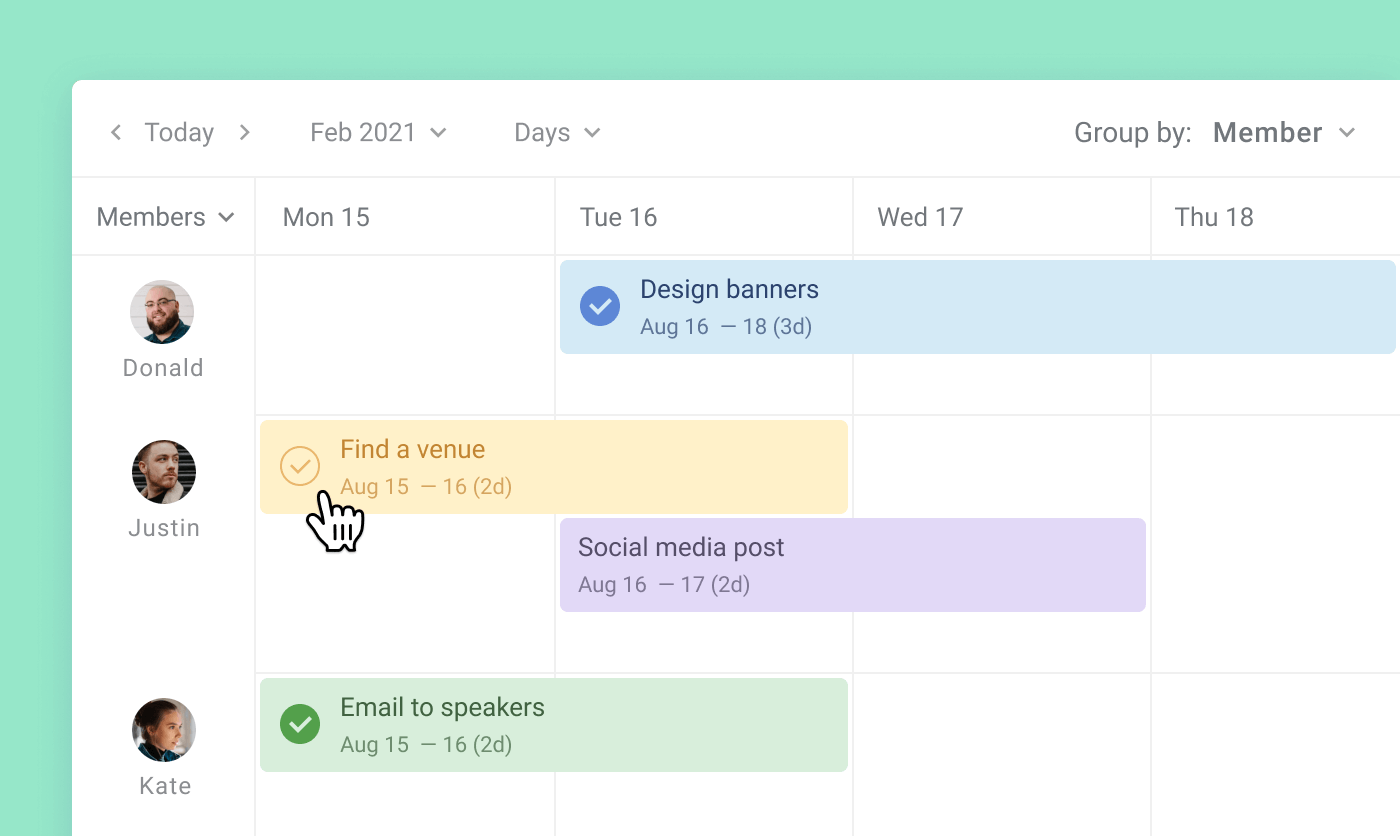 8. Get reminder
Whether you booked a meeting with a vendor or have to order leaflets today, just set up reminders, so that you won't forget about urgent tasks. It's obviously a must for all event planners.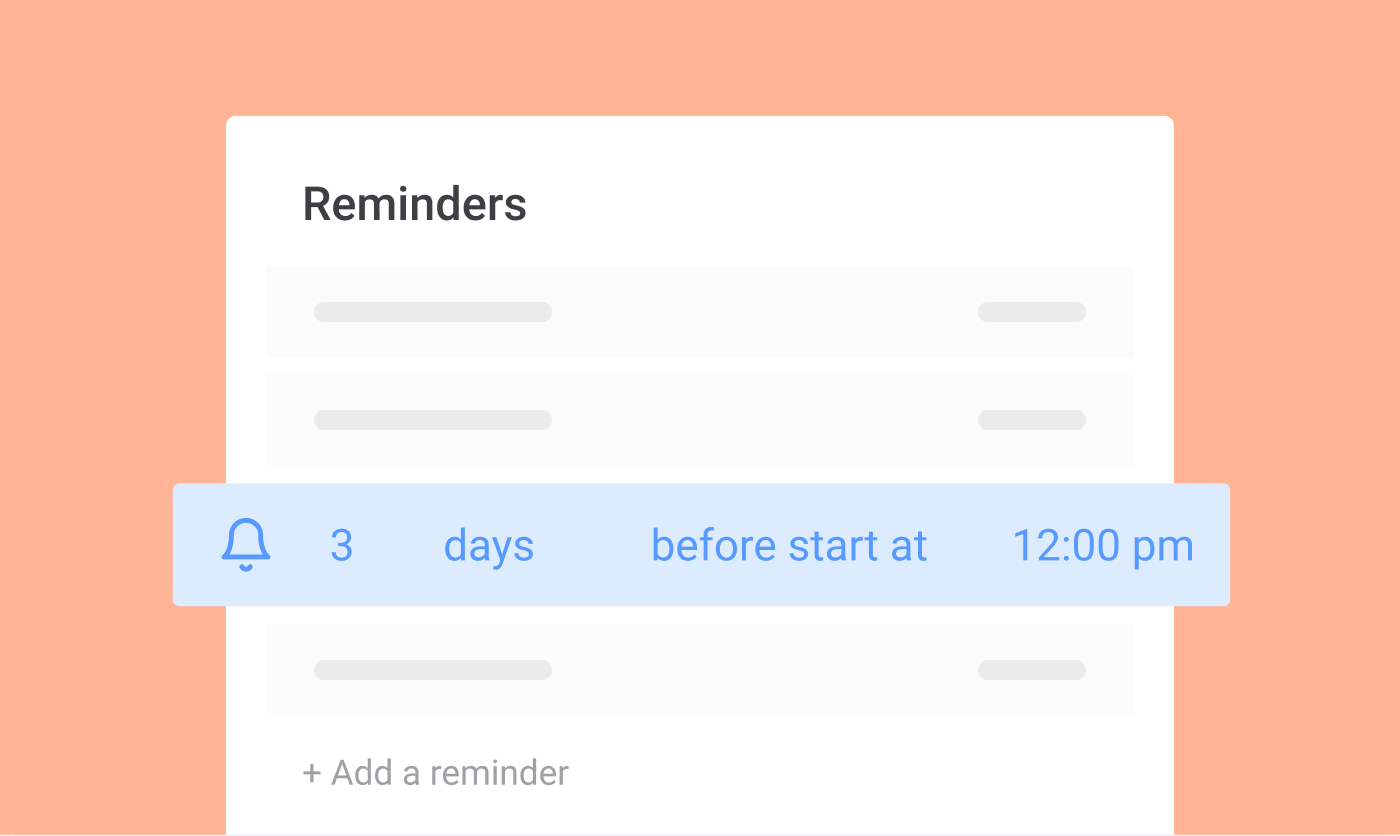 9. Make a program of the day
Plan out your Day X in minutes so everything goes smooth and organized. Allow adequate time between sessions and activities and share it with all attendees. This way people won't miss anything they're interested in.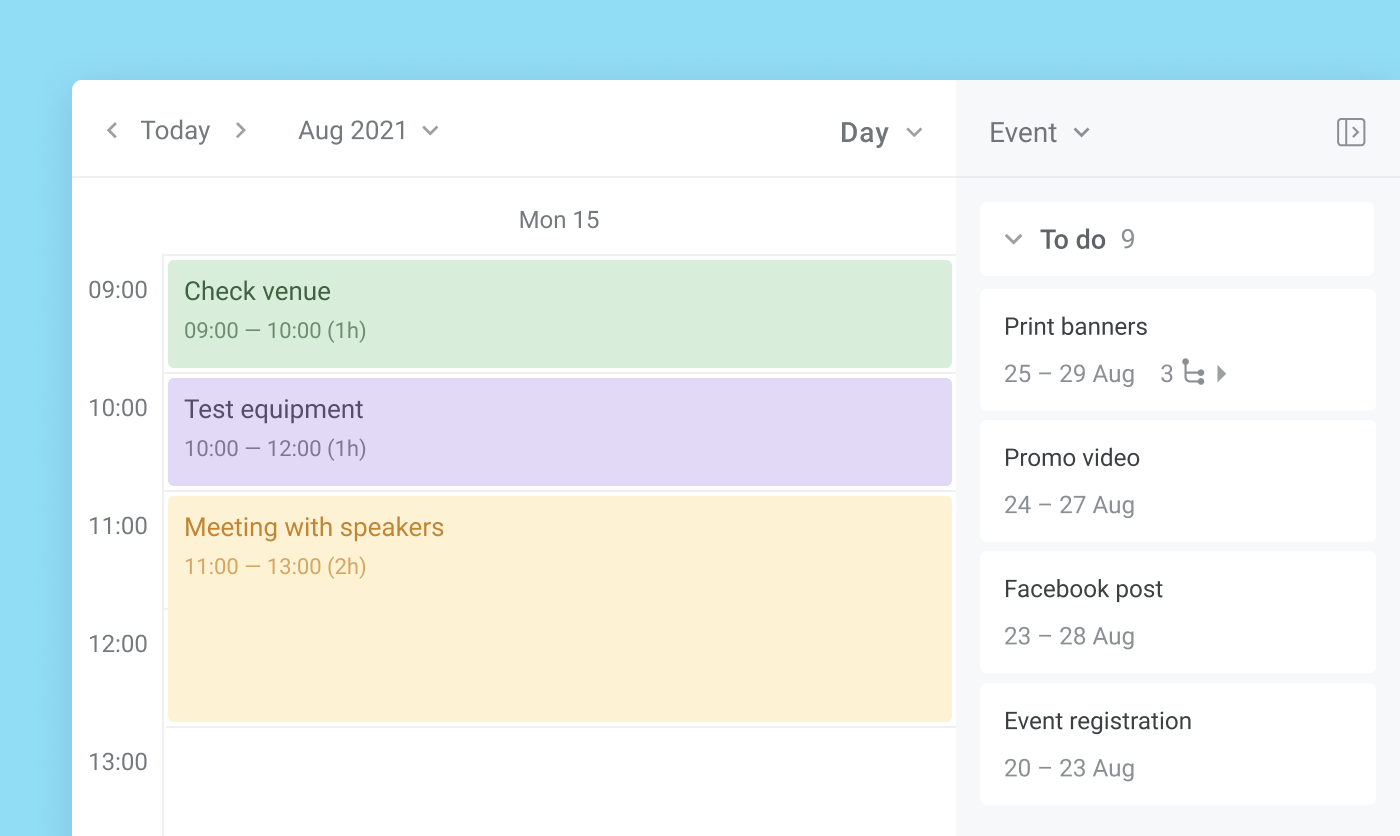 Final thoughts
Almost all companies run multiple events every year which means you face the organizational routine regularly. That's why it's an awesome idea to put this process on track to achieve great results with fewer efforts. Planyway will provide you with an action roadmap that you can then apply to every event with small variations.