Get ready to take a breath of fresh air with our spring improvements.
Sorting
Need to quickly sort cards in lists? Now you can easily do it right in Planyway!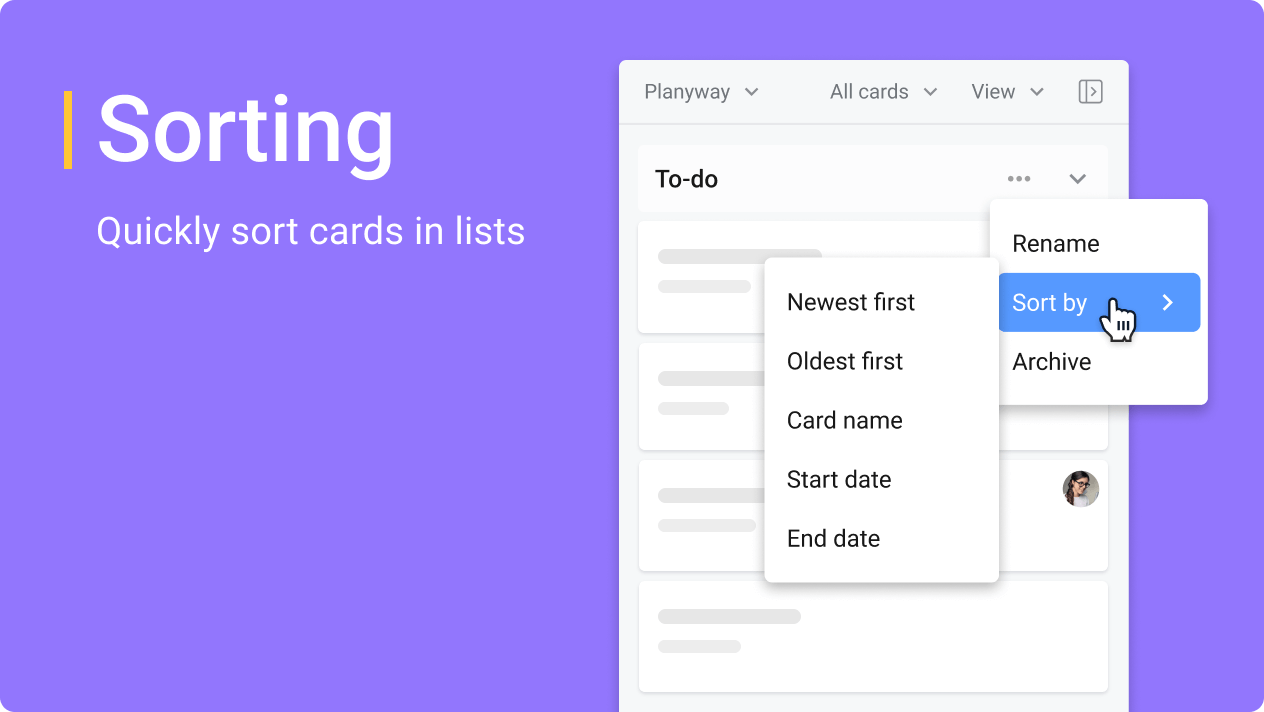 Resizable timeline panel
Change the width of the timeline panel by stretching to see full names of your teammates, boards, lists, and labels.
Drag&drop for check items
Love scheduling cards with drag&drop? Now, you can do the same with checklist items! Expand checklists right in the task list and drag check-items to your calendar to schedule them.