Don't lose a second and dive into the list of our new features and improvements.
Google Calendar integration
Add your Google Calendar to Planyway to get an overview of your whole schedule. See and update Google Calendar events right in Planyway.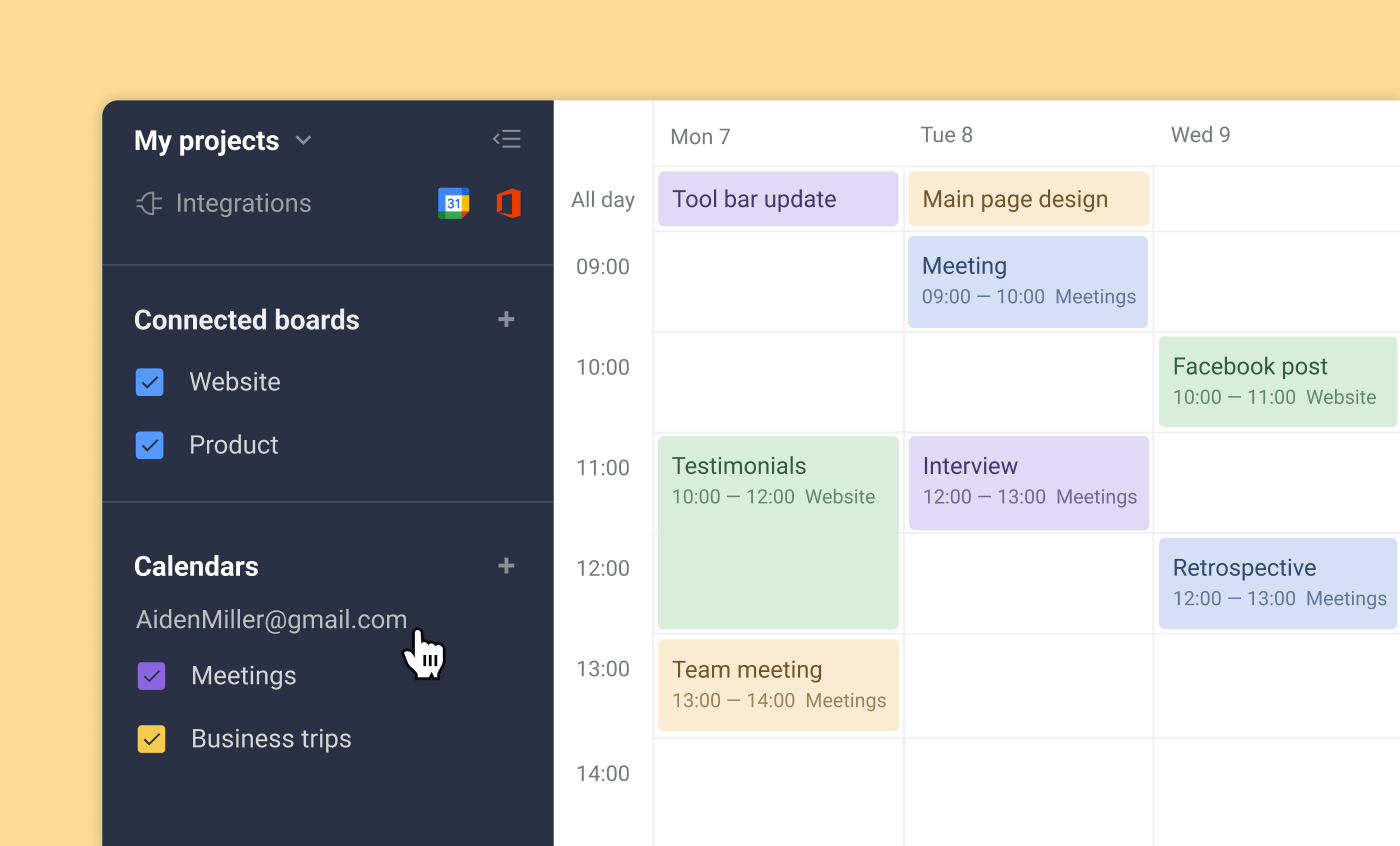 Checklist item visualization
Assign team members and due dates to checklist items to make it clear who's doing what and when it needs to be done. Checklist items with due dates will be shown as cards on a calendar and timeline, so you can manage your team's detailed workload.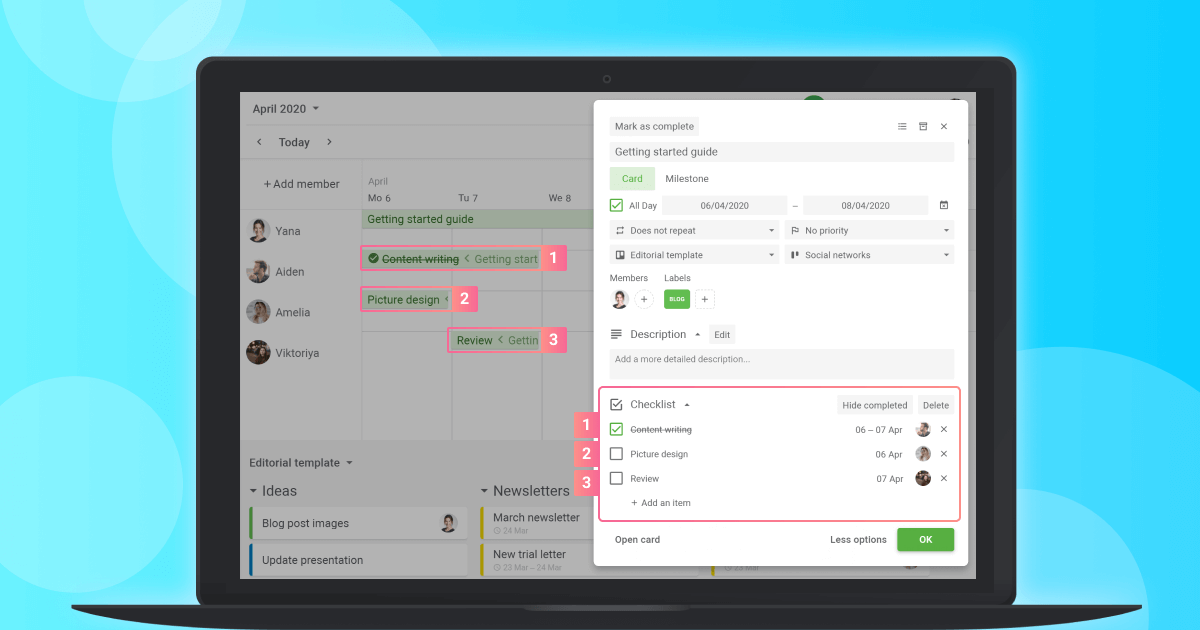 Card description
Add links, details, and important information to the Planyway cards, and format them using simple Markdown syntax.