In this article, we'll set you up for success in creating your Trello roadmap, by covering what it is, why to use it, and how you can create one with project roadmap tools in 2022.
What is a roadmap?
When it comes to understanding what a roadmap is, it's important to remember that it is a strategic high-level document that defines the desired outcome and shows the milestones needed to reach it, not a document that captures all of a plan's details.
A roadmap also serves as a great communication tool that presents the project's goals and deliverables on a timeline, simple and free of minutiae. Therefore, it makes your roadmap plan a very useful instrument to get all stakeholders, executives, and your entire team aligned on one strategy so they can do their most impactful work.
Why do you need a project roadmap?
When you just start a new project, there are high chances that you have many variables to keep track of: tasks, ideas, and resources, so it's easy to get bogged unless you have a bird's eye view of the project.
Here are some of the main reasons why a roadmap can be helpful in project management:
Keep your team aligned
A roadmap presents all the goals and objectives of your project in a transparent way. And as soon as your team can clearly see them, it makes it easier for them to focus on specific tasks and understand what they do their work for.
Also, it can help you and your team estimate the time required to complete each stage of the project. And one more thing is that it becomes a reminder of the project's baseline not to get off track.
Prioritize work
Having a roadmap at hand can help to identify the most important project stages and provide an estimated overview of the effort involved that is used further to build your project plan.
Communicate with stakeholders
You can use a project roadmap as a measure against miscommunication between stakeholders and your team. It can clarify all the steps you will take during the project so that you can agree on them and make sure everyone stays on the same track.
What is the difference between a roadmap and a project plan?
The main difference between a roadmap and a project plan is how detailed you want to go. A roadmap visualizes your strategic initiatives and the major objectives, while a project plan lays out the specifics of what you need to do to achieve them.
So, use a roadmap to define the high-level goals and the way how you're going to reach them. Then, build a project plan based on the roadmap to catch the step-by-step actions you need to take to achieve them.
How do you create a Trello product roadmap?
Before we jump into certain apps, let check the general concepts of how to get started right:
Step 1. Lay out your project strategy
As mentioned before, setting strategic goals is the most important and therefore the first step to take in building a roadmap. Describe the project and outline the benefits, costs, and risks clearly.
Step 2. Review and manage ideas
While working on a roadmap, most teams have an influx of ideas both from customers and internal teams. When these ideas are organized and prioritized, they become valuable input for deciding what to put on your roadmap. In order to evaluate ideas in the most objective way, we recommend scoring ideas based on metrics that reflect your strategy.
Step 3. Define features and requirements
You reached the point when your roadmap starts to take shape. Having goals, initiatives, and prioritized ideas to guide you, you can list the features that you want to deliver.
Make sure you're not just putting these features into words , but add all the necessary details in the requirements, and group related ones into epics if needed.
Also, you may translate features into user stories to describe the benefit from the customer's point of view to add more context for your team.
Step 4. Schedule releases
Up until now, we primarily focused on the "why" and the "what". The next stage is to think about the "when". As soon as your features are prioritized, you can schedule their delivery time with releases.
Step 5. Choose roadmap views
To get your roadmap up and running, the final step is to visualize everything you have defined up to this point.
While Trello alone is obviously not the solution you'll try to use for roadmapping, there is a wide range of Trello improvements that will help you transform well-known boards and lists into a proper roadmapping instrument that will meet your needs.
Planyway
The easiest and most self-explanatory tool to bring your roadmap to life is Planyway. Planyway is a project management app that adds all the functionality that Trello is missing: building a roadmap, managing multiple projects, Trello resource planning, workload management, time tracking, and more.
Planyway is a guru of visualization as it demonstrates your roadmap at many angles. Apart from a regular Gantt-like timeline, you can group it by Trello lists, labels, members, and boards.
For those who're managing multiple projects at a time, it's good to know that you can connect multiple boards and see them on a single page with Board grouping.
To bring a better structure across activities, you may use subtasks.
It may also be a great solution for those who want to switch from a roadmap to a project plan. With Planyway you can have it all within one board but just switch on/off subtasks when needed.
In order to see how activities are interconnected between each other, make use of dependencies, so that you can understand when one thing depends on another.
Milestone is another feature that adds more value to your roadmap. Having your key dates highlighted brings a better understanding of deadlines.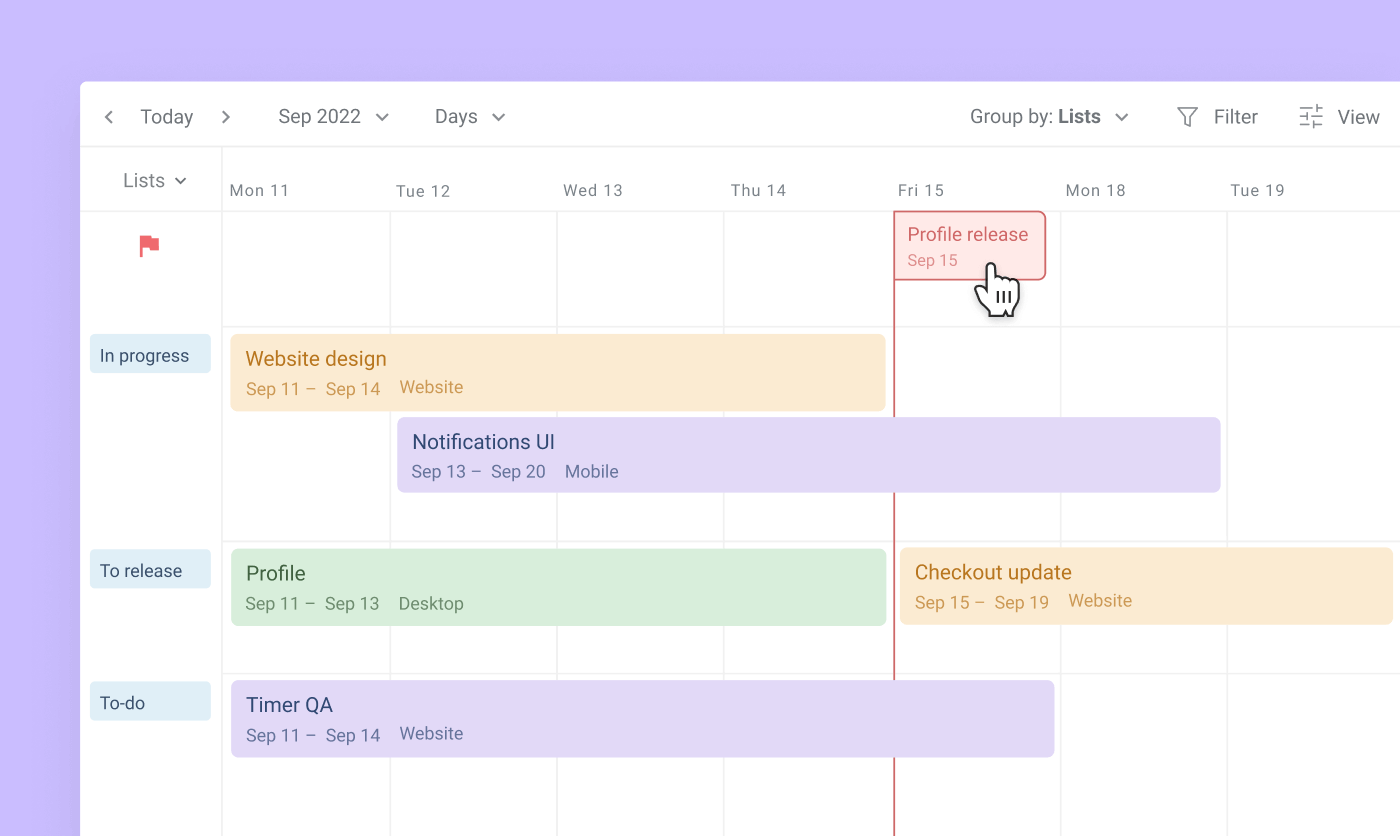 Airfocus
Airfocus is an independent solution that supports the integration with Trello. It imports Trello cards and puts them on the timeline. But the key feature of the tool is the prioritization mechanism that lets you involve all relevant stakeholders in the prioritization process.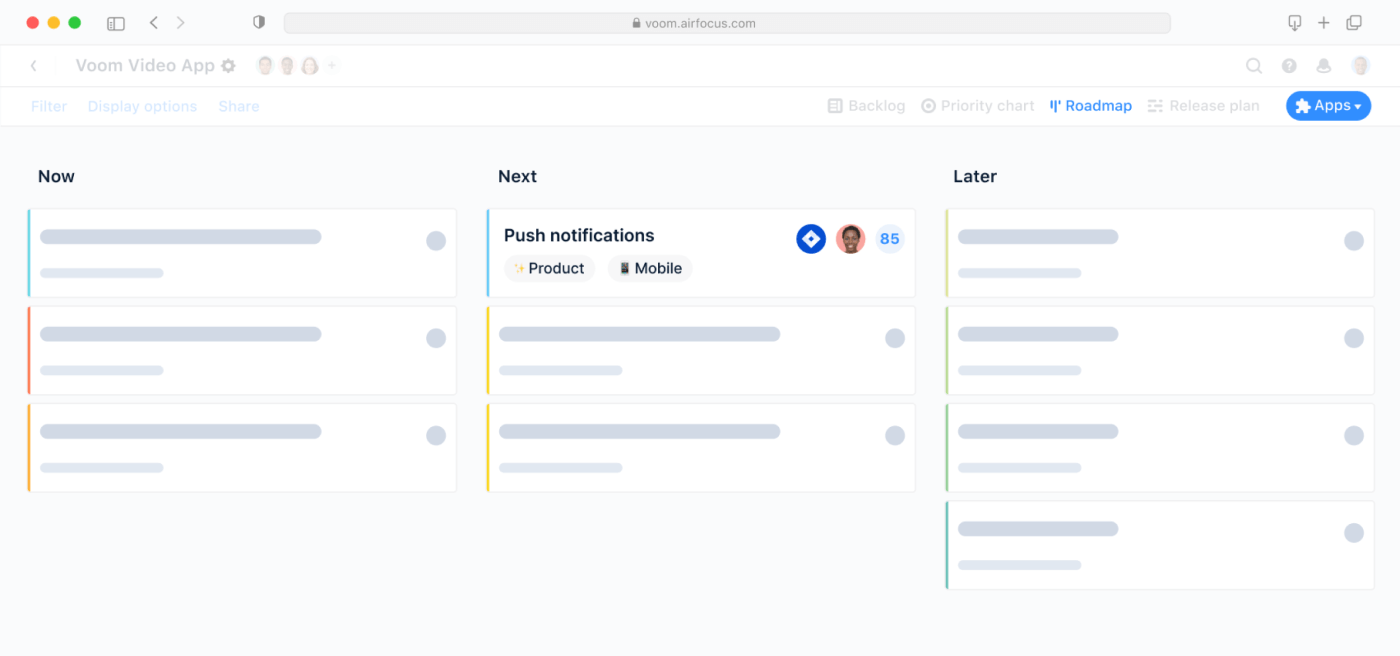 Acute
The Acute app is used as a customer feedback management tool. It collects your customer feedback and then passes it in the Details section in the Trello card field so that you can reconsider your product roadmap in Trello based on the users' suggestions.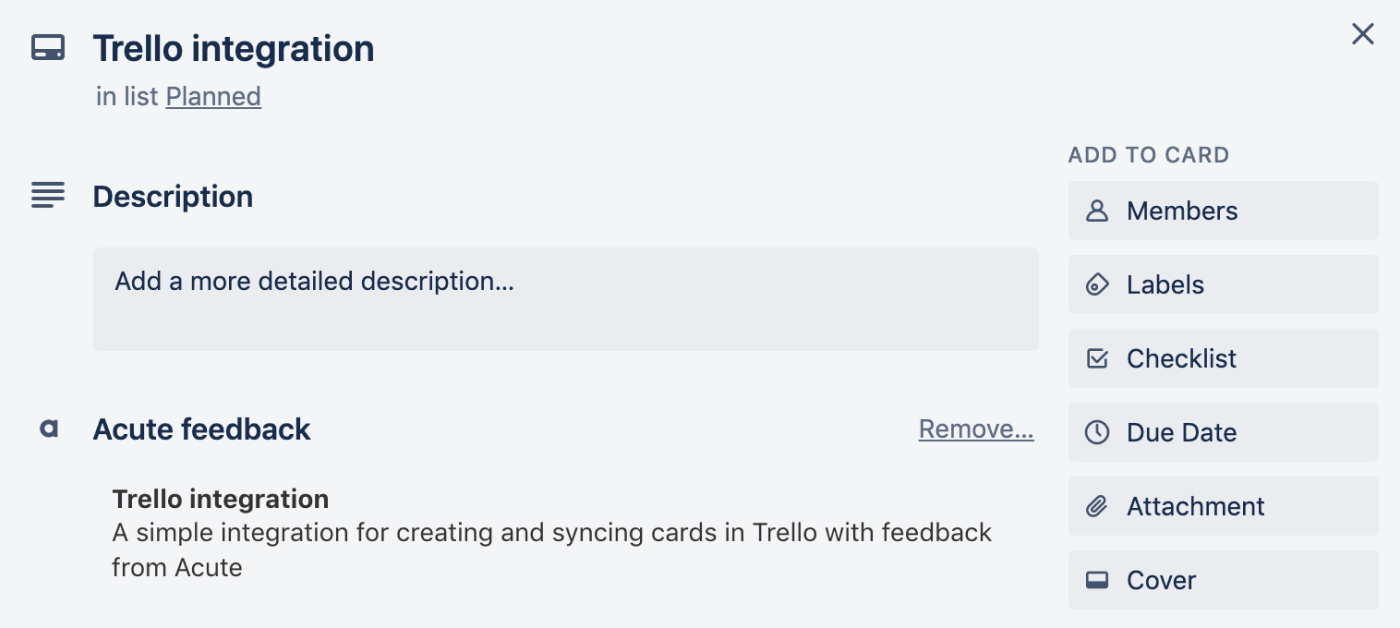 Big Picture
Big Picture is good for building a Work Breakdown Structure. It provides all you need for a proper Gantt-chart: milestones, dependencies, markers, critical path, progress bar. This power-up is able to display cards from multiple boards too.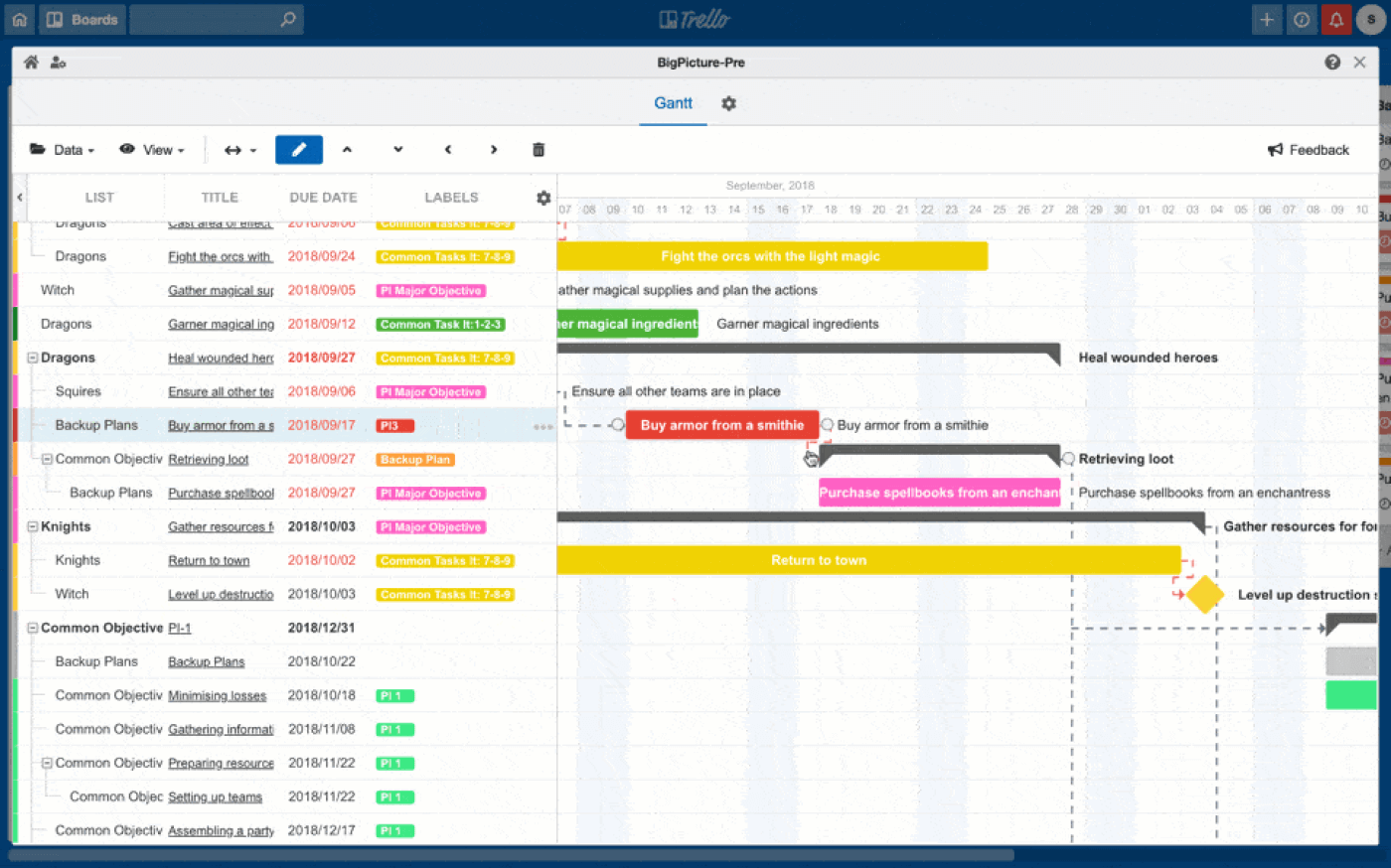 Conclusion
No matter what project you're working on, having a clear strategy in mind significantly increases your chances for success. What's more, if you make a roadmap accessible to your team, executives, and clients, it's far more likely that you will accomplish your project rather than if you keep it bottled up in your brain.