Having a Trello board is a good way of listing things you need to do, but when it comes to actual planning, the mess about dates and time may confuse and make you lose track of schedule. Sounds familiar?
If yes, then Planyway power-up can be of great help. The app allows you to transform boards into a comprehensive Trello planner and helps you stay focused on tasks you need to complete on time so that your plans always come true.
How do I create a Trello planner?
Creating a Trello planner out of your board will take seconds. Add the Planyway power-up and dive into the world of new features that will make Trello a true planning tool:
Visualize cards in the Calendar view
No doubt, calendar view is one of the best planner visualizations. With Planyway, you can build a calendar that fits every taste: daily, 3-day, weekly or monthly.
You may keep creating cards on Trello lists and drag them to the calendar when you want to schedule them. Or, you can simply create cards right on the calendar, and they will show up on your board automatically.
Split big tasks into smaller steps
Sometimes tasks appear to be too big to be managed at once. In this case, we recommend you to break them into smaller pieces with checklists and schedule them on the calendar the same way as regular card.
Set tasks on repeat
For those things you do regularly, don't hesitate to apply the recurrence rule. This way, you may choose how often you'd like cards to show up on the calendar.
Prioritize work
When your schedule is full, and you're not sure if you can cover all tasks, make use of priorities. They will give you a hand in prioritizing one task over another so that you know what should be done first.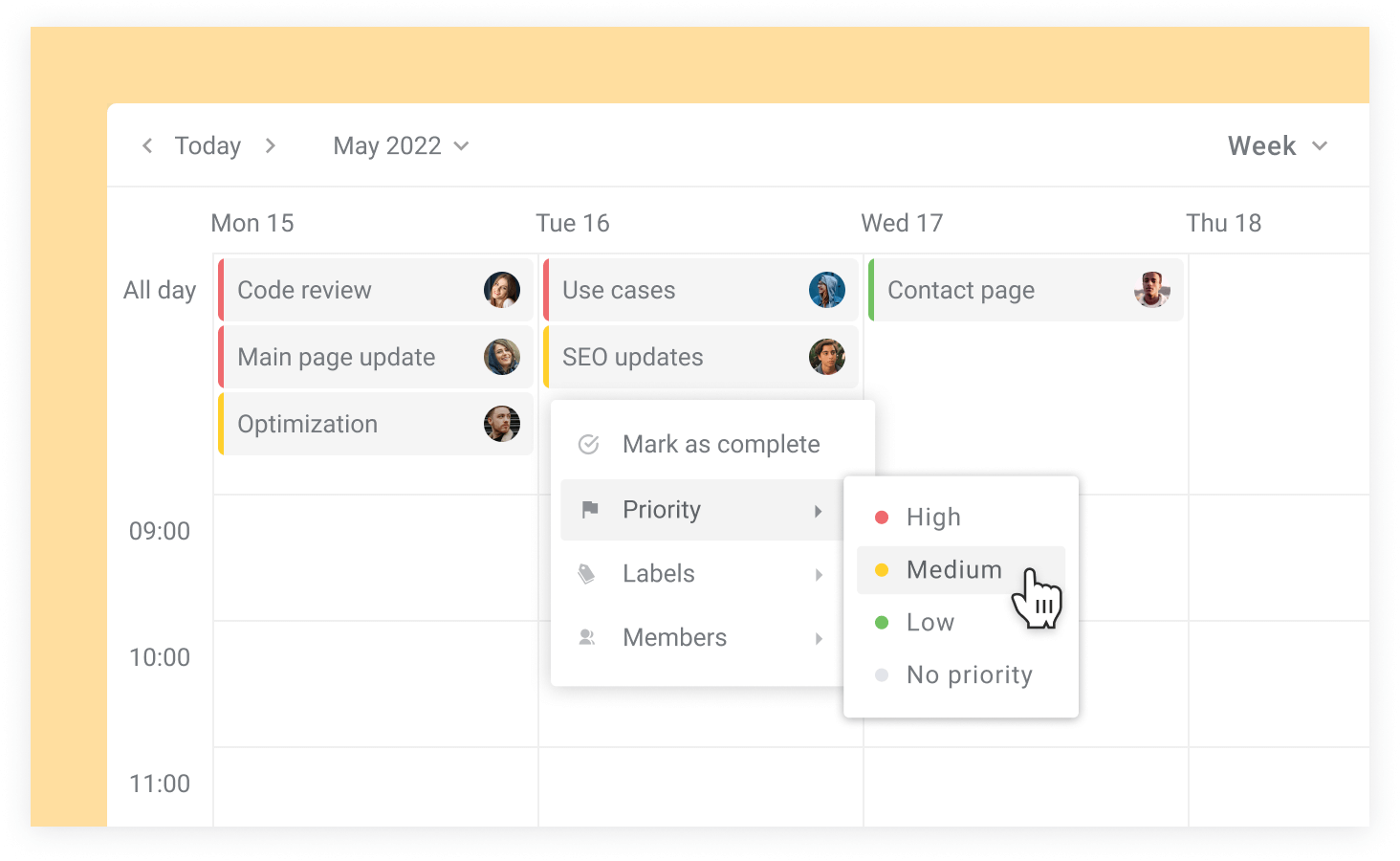 Manage schedule across boards
In case you have multiple Trello boards, it makes sense to connect all of them to a single view so that you can manage them from one page.
If you're connecting work boards shared with other members, and you want to see only tasks assigned to you in your planner, simply filter cards by choosing Only assigned to me.
Connect external calendars
Having several calendars makes everyone worried as events you plan are scattered across different tools. Planyway allows you to set up integration with Google Calendar, Outlook, Apple, etc. to see and edit events in Planyway together with Trello cards.
Add reminders
Set up reminders not to forget about tasks and events. You will see them either in the app, as the browser push notifications or mobile reminders.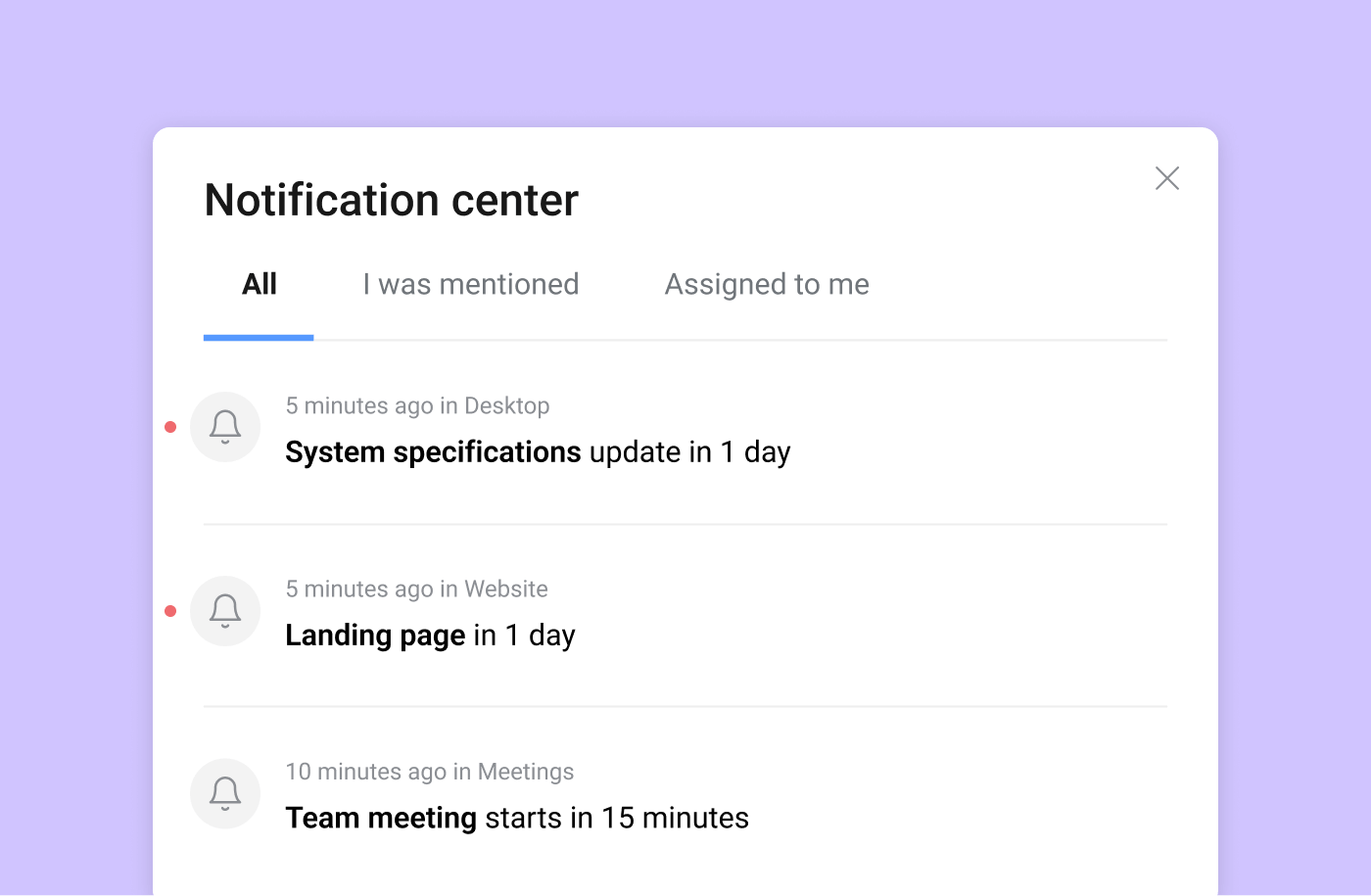 Why do I need a planner?
Trello planner is a truly valuable tool. Whether you're trying to improve your productivity, find more free time or just have a clear representation of what you have to do. Here are 5 main reasons why it's helpful to transform your board into a planner:
It helps focus on what's important
It's extremely hard to manage all daily tasks if you don't have a priority in mind. With a planner, you can clearly categorize tasks as urgent and not urgent, so that you know what should be done first.
It improves productivity
Taking notes of things to do makes you more organized both in your career and personal life. It helps you stay on track with tasks you need to complete as you clearly see what needs to be done from day to day.
Additionally, when you have a look back and see how much you already did, it gives you the feeling of accomplishment and motivates you towards work.
You can share your schedule with the other
Explaining your schedule to the other people takes lots of time. It's much easier just to share it with the others though a link so that they can see when you're available for them.
It serves as stress relief
The feeling of being overwhelmed is a very common form of stress. Usually, it happens because of a hectic schedule, having too many demands, or just putting too much on your plate. A planner will help you go from one responsibility to another without worries about missing something or being late.
You can reach your schedule easily
Planners make data more representative, and you don't need to spend much time scrolling cards on the list to understand your agenda.
Plus, your weekly planner can be accessed not only your computer but the mobile app too, so no matter where you are, you can easily check your responsibilities and project updates at any moment.
Final thoughts
In this world of multitasking, a weekly planner is a breath of fresh air, letting you remember about all you need to do and helping you distinguish very important things from less important ones.
Planyway app is a great solution for those seeking a planner alternative to Trello boards wishing to make it more visual and practical.