Are you looking for the way to make your Trello board more date-focused? If you're working in content marketing, planning calls and meetings with your clients or just managing any time-sensitive projects, the calendar representation of Trello boards is exactly what you need.
A calendar view is the most useful tool to keep track of your deadlines and in case you work with the team it'll be a perfect source of information for your teammates to stay on the same way.
This article will showcase the best tips for using a calendar for Trello and walk you through several power-ups that will help you bring this idea to live.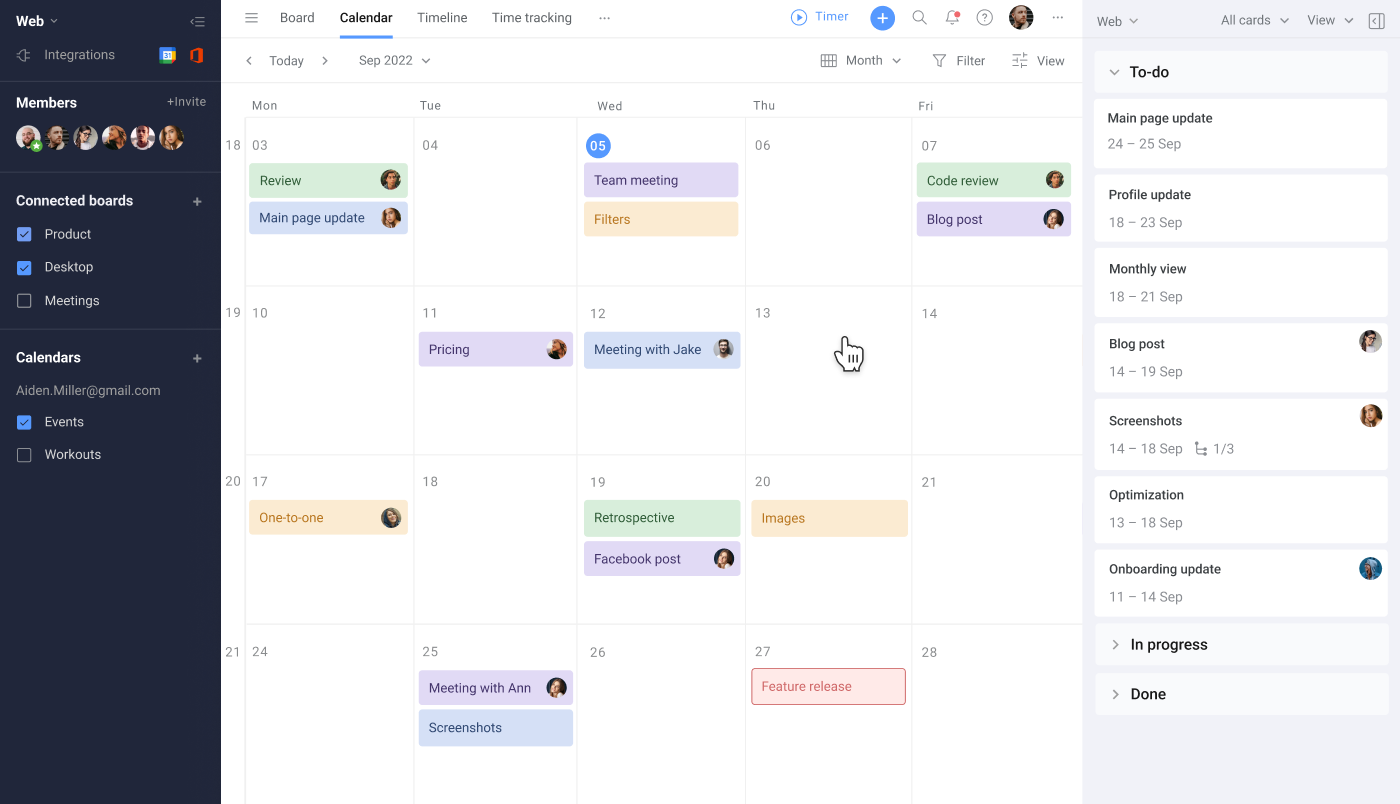 How to create a Trello calendar view?
There isn't a huge choice of calendar options for Trello except the very simple default calendar, which is unfortunately very basic. But there is no point to get in despair, as the Planyway calendar power-up will provide you with absolutely everything a calendar owner is dreaming about.
Planyway is a super mighty team calendar that provides various options for visualization: calendar, timeline, time tracking all in one tool that also support integrations with third-party tools.
Let's dig a little deeper and see how you can build a perfect Trello calendar just in a couple of clicks.
Choose the best calendar view
With Planyway you can choose the calendar view that works better for your needs, from daily agenda to 3-day, weekly and monthly layouts.
Schedule cards with Drag&Drop
All Trello cards with start or due dates will show up in Planyway automatically. Then, you may simply drag and drop cards from the task list to the calendar to schedule them or create new cards with a single click on the calendar.
Visualize checklist items
Planyway allows you to schedule checklist items on the calendar along with Trello cards, either by dragging them from the task list or adding start/due dates inside the card.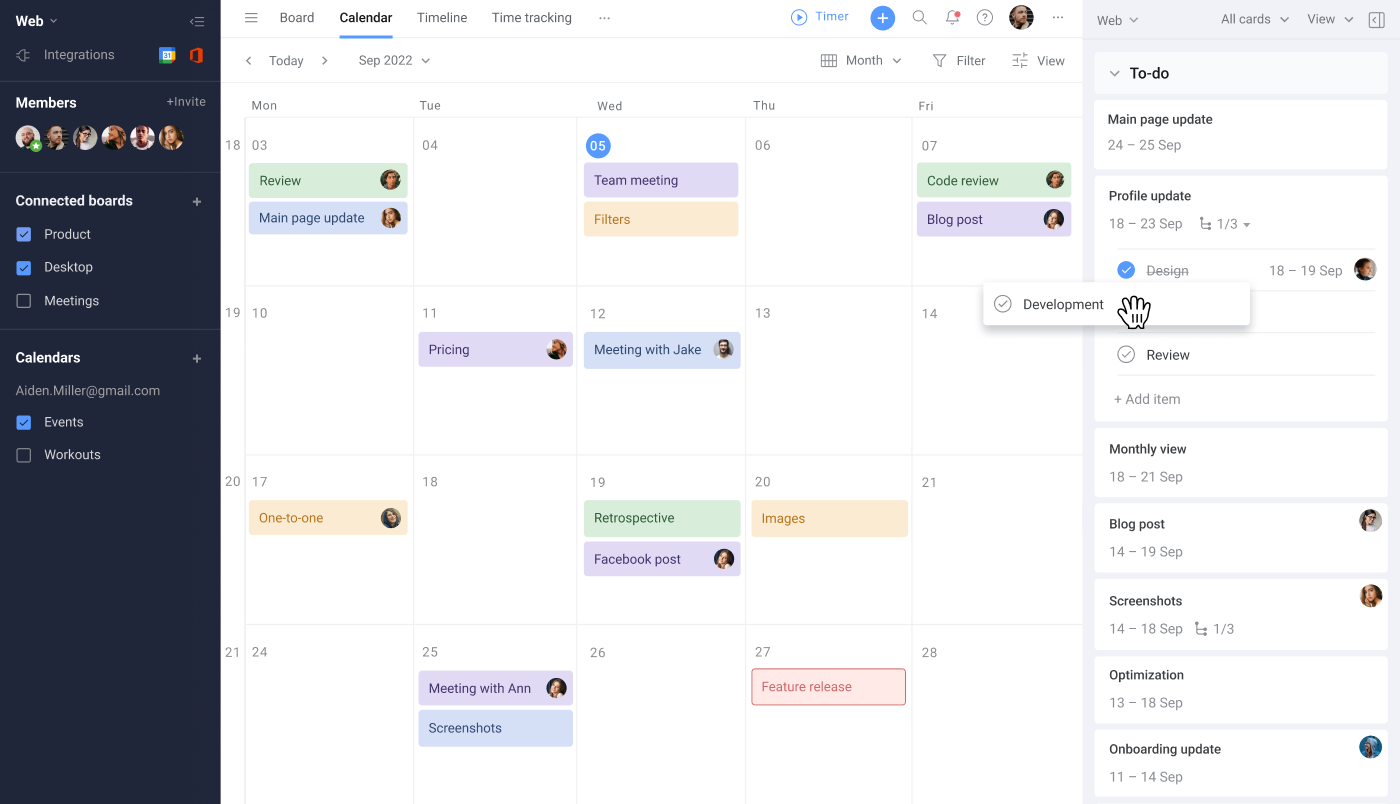 Create recurring tasks
If you're looking for the way to put some Trello cards on repeat, Planyway will help. You may set up the recurrence rule that works for you, and the card will appear on the calendar automatically.
Connect multiple boards
In case you work with several Trello boards at a time, add them all in the main menu and have all tasks visualized together on one page.
Mark tasks as complete
When the task is done, simply mark it as complete to see it crossed.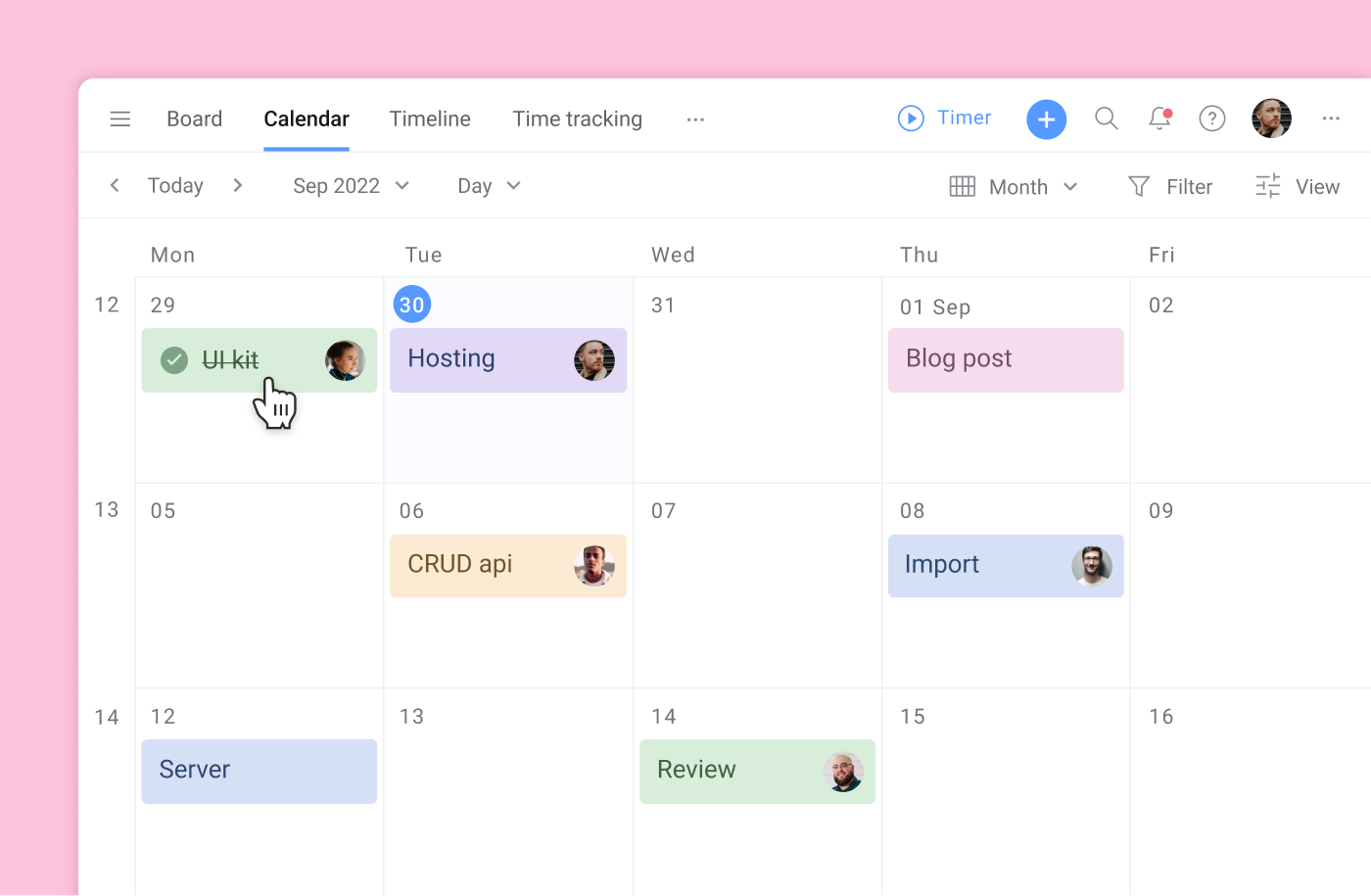 See only what you need
Choose what to see on the calendar at any moment by applying filters. You can filter cards by completion status, members, labels or lists.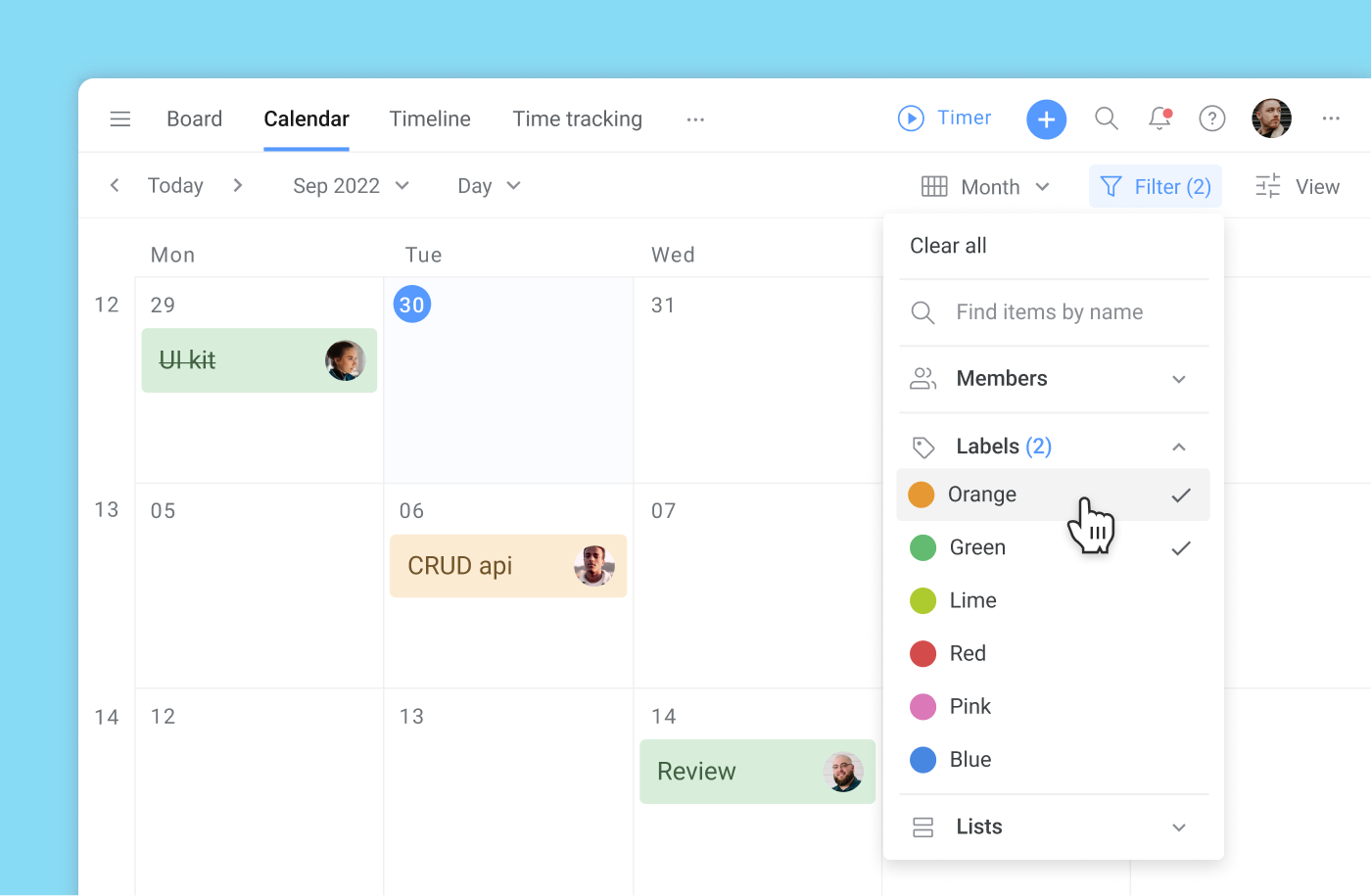 Connect external calendars
You can see and edit events from Google Calendar and Outlook, along with Trello cards in Planyway to get the access to your full availability. If you'd like to see Trello cards in Google and other calendars, it's also easy to do.
Book meetings easily
When having Google Calendar connected, you can schedule meetings and invite guests to join right from Planyway.
Get reminders
In order to make sure you're not going to miss anything, add reminder to get notified in-app or with push notifications in your browser.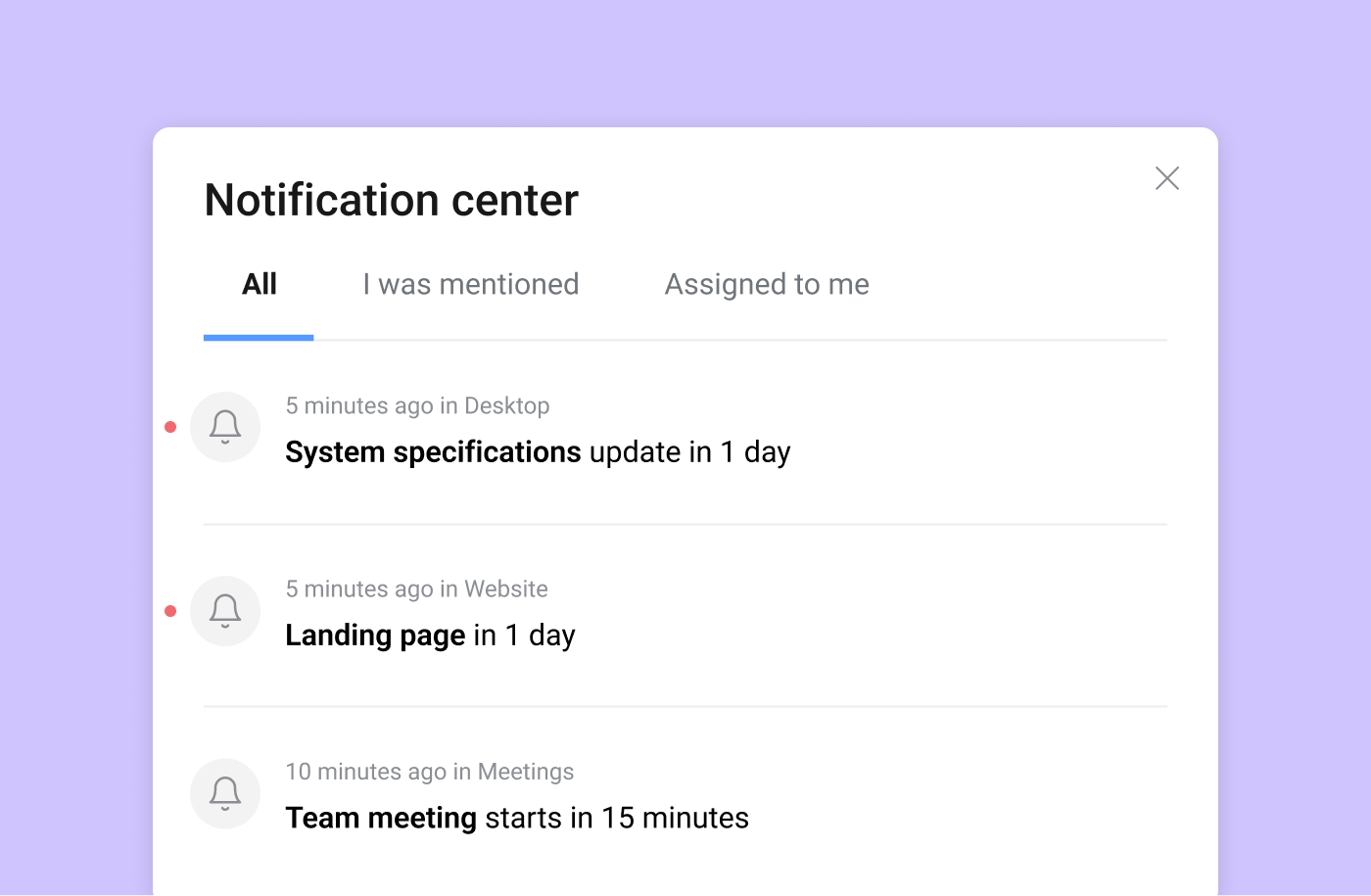 This is the default Trello calendar, which is quite good if you're looking for a basic functionality. It will let you visualize cards and checklist items (in case you have a paid Trello subscription) based on dates, see assigned members and stretch cards to adjust duration. It also supports the iCal integration, which works for viewing purposes only so you can sync Trello with calendar you need. If you find this functionality enough for your needs, it's totally worth trying.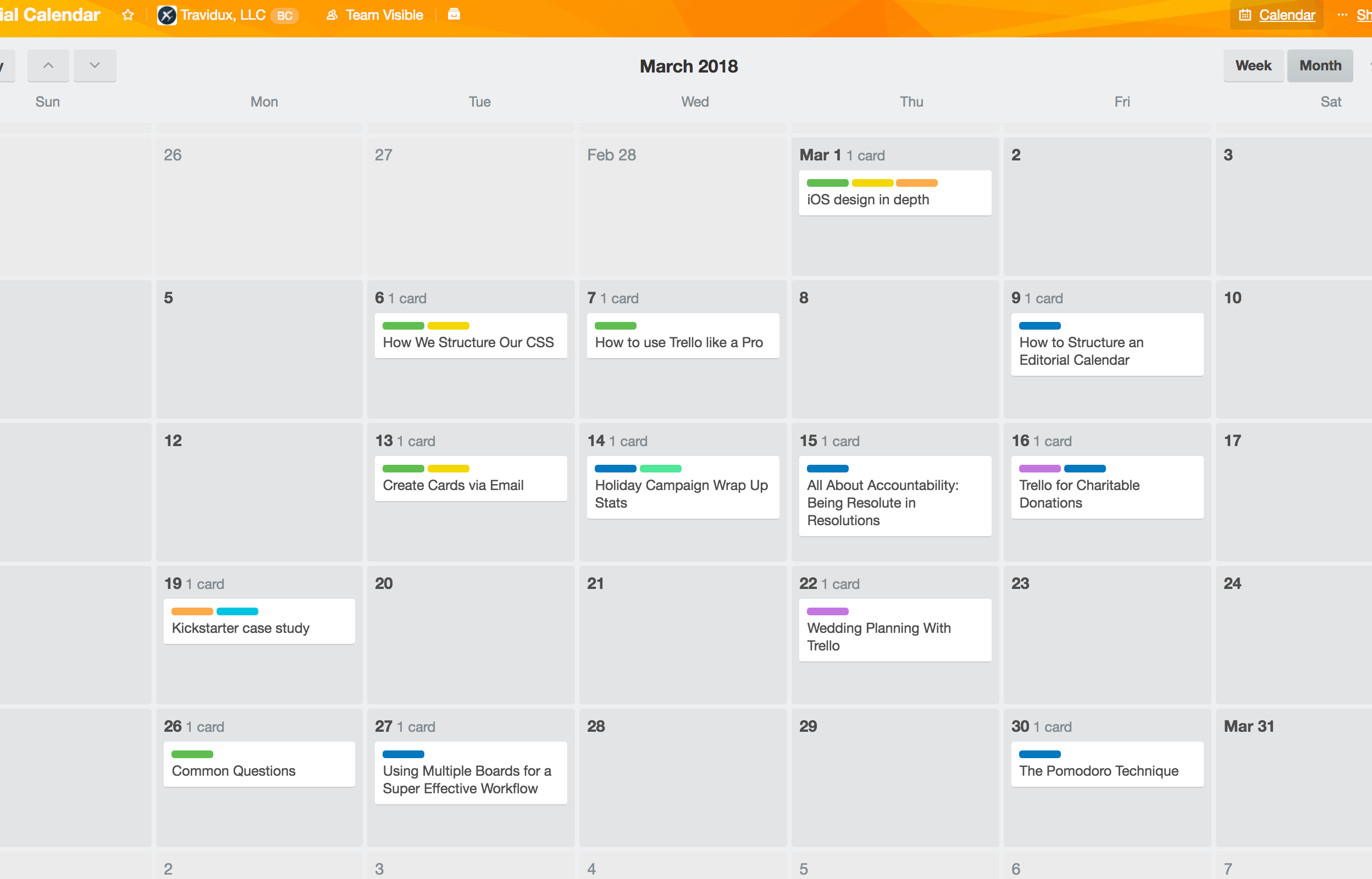 While Cronofy is not the calendar power-up, it might be useful if it's ok for you to see Trello cards in other calendar you use, like Google Calendar. It'll synchronize start and end dates in two-way, so that all updates will be done automatically.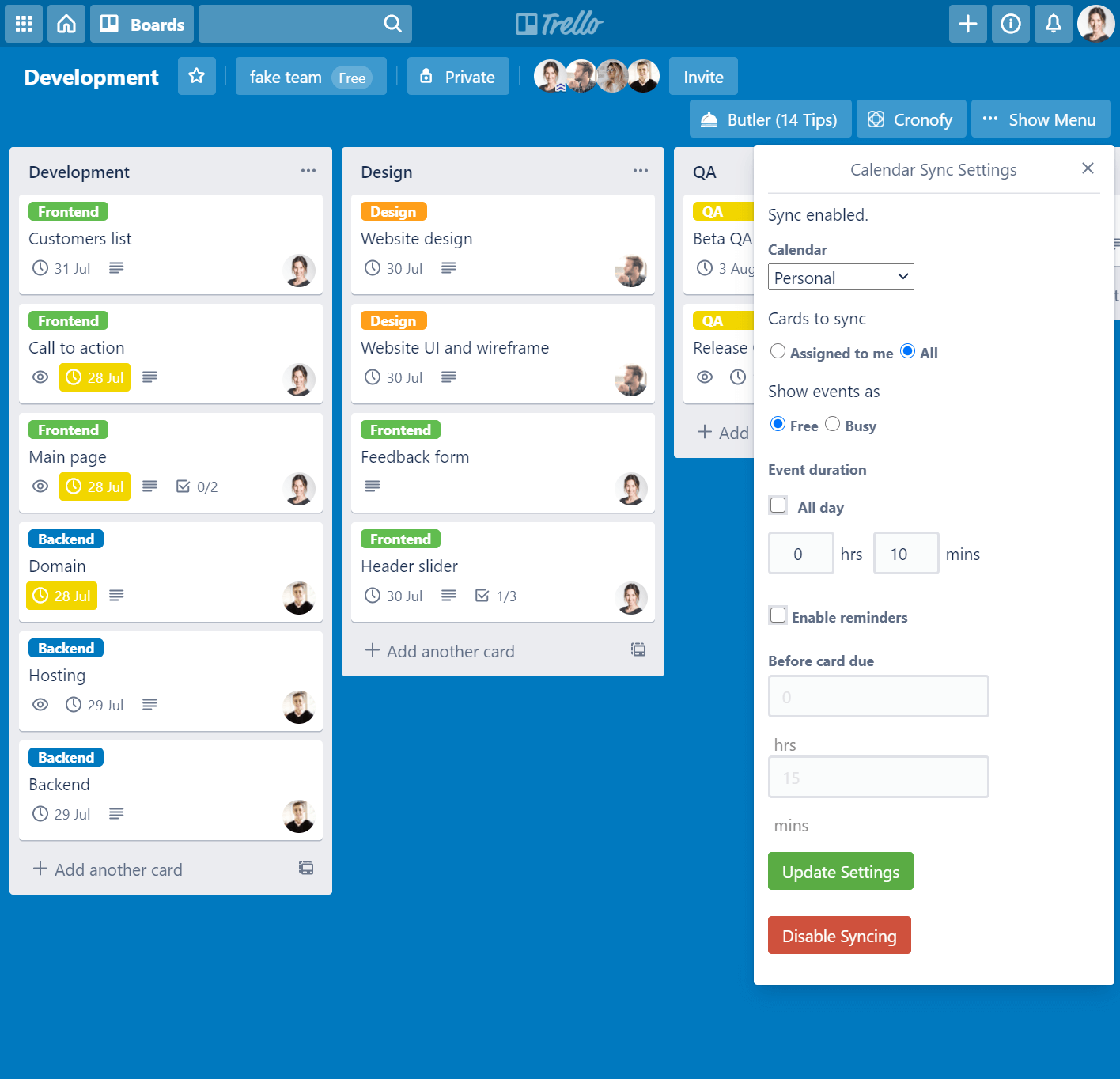 Final thoughts
Having a Trello calendar brings so much value. It can help you map out time-sensitive tasks not to miss anything on your personal schedule, manage teamwork by seeing who is doing what and when, and provide everyone with a clear plan of actions for your project. Get started now and see how easily you can make your life a way more organized!