Hey there, Trello enthusiasts and power-up seekers! Are you ready to take your Trello game to the next level? Well, hold on tight because we've compiled a list of the absolute best Trello power-ups that will leave you wondering how you ever managed without them.
From boosting productivity to adding a touch of magic, these power-ups are here to revolutionize your Trello experience. So, without further ado, let's dive into the enchanting world of Trello power-ups!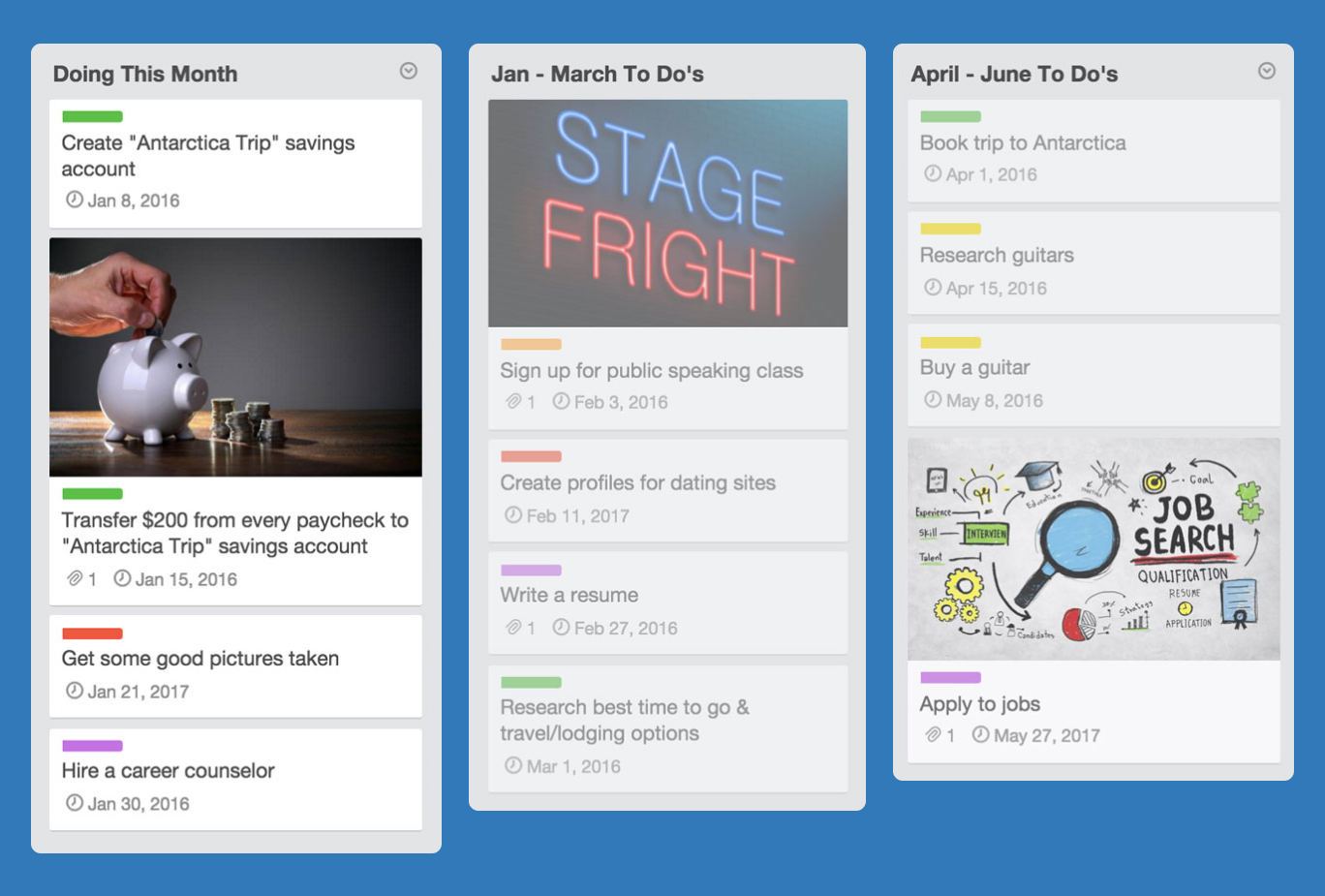 Ever wished you could turn back time? Well, Card Aging won't make that happen, but it will visually transport you through the ages of your cards. This Trello power-up brings a touch of vintage to your boards by gradually fading older cards, giving you a quick snapshot of what needs attention. It's like having your own personal time-traveling assistant, without the need for a DeLorean!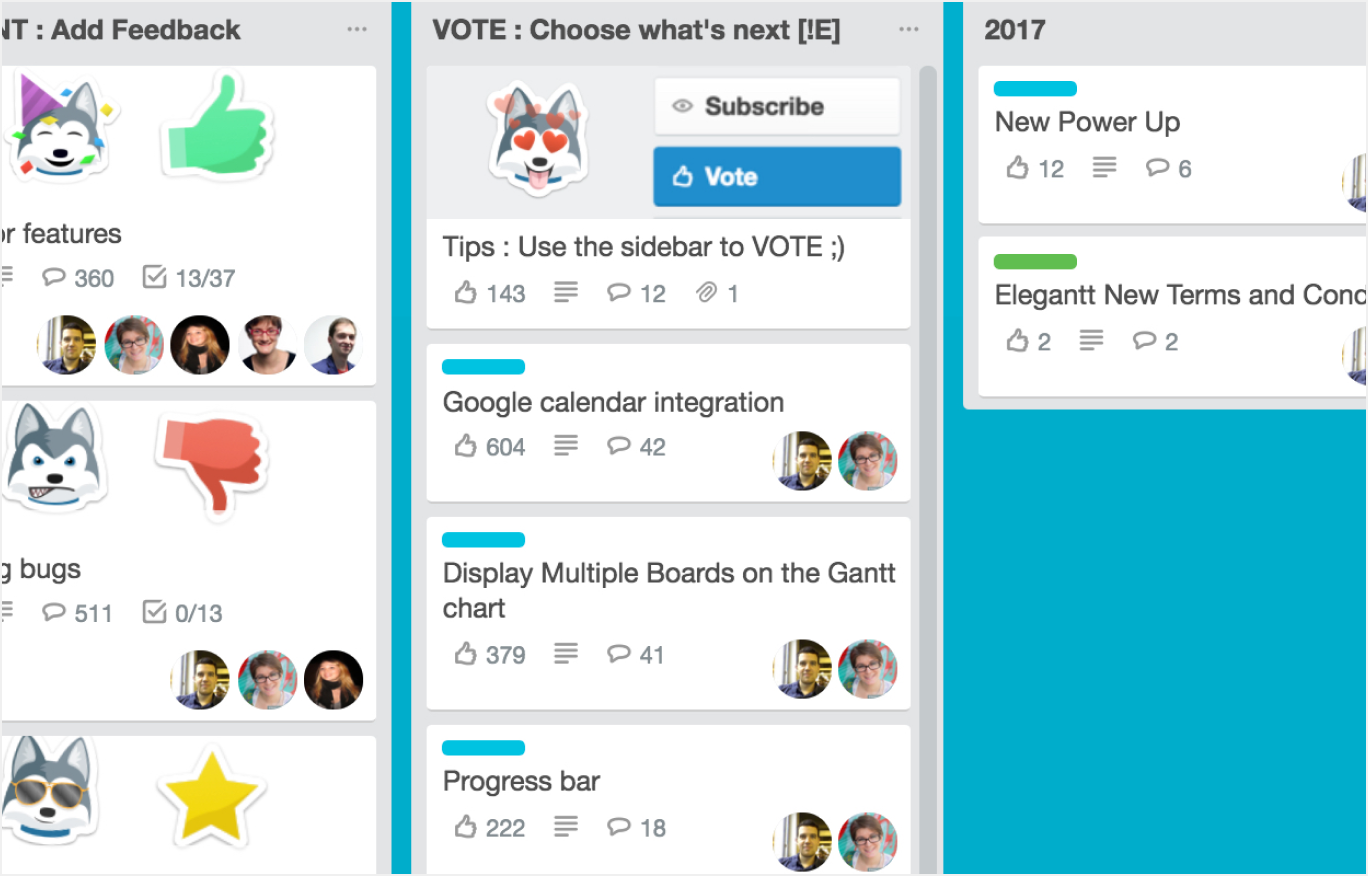 Need to make decisions but tired of endless back-and-forth discussions? Enter Voting Limits, the Trello add-on that can read your mind! Well, not quite, but it does allow you to set a limit on how many votes each team member can cast on specific cards. It's the perfect way to keep things fair and ensure everyone has a voice. Who knew Trello boards could be so democratic?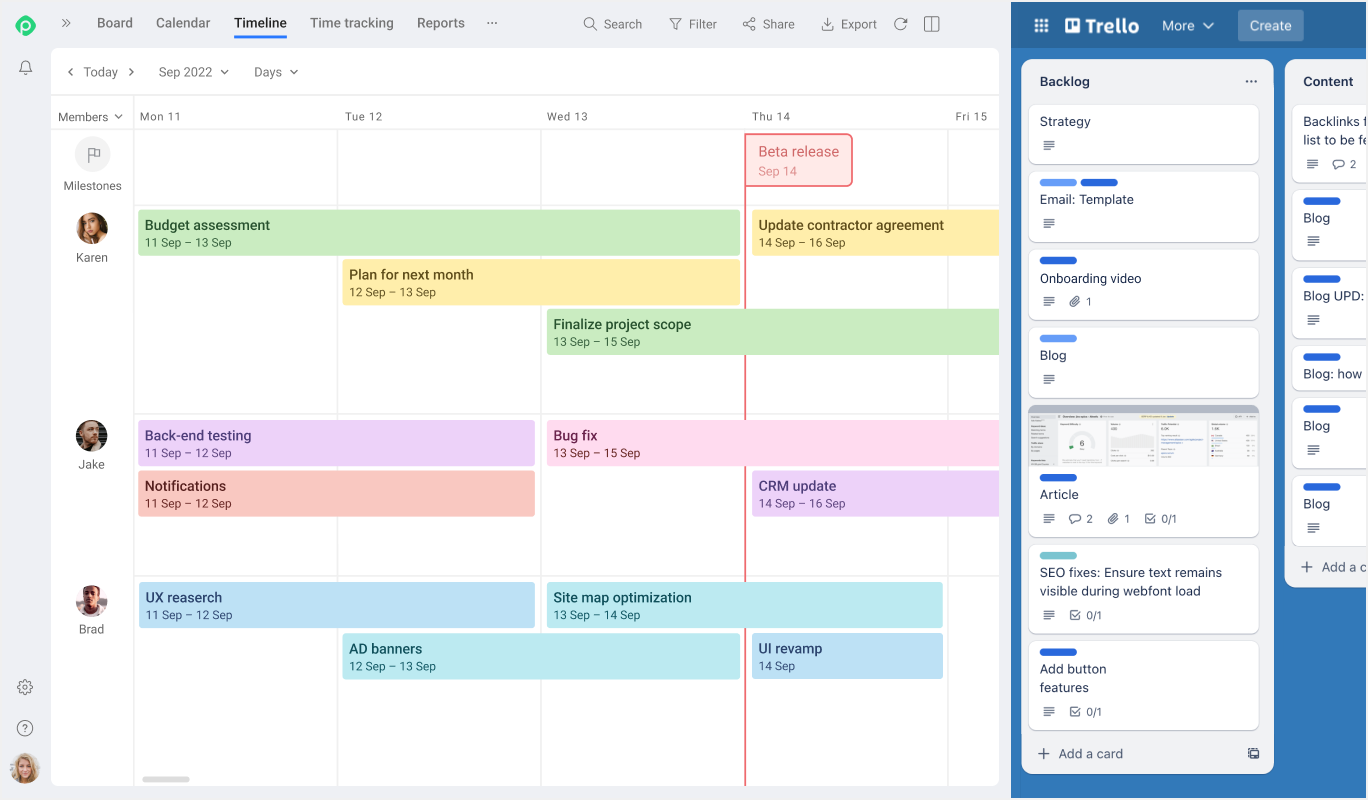 Introducing the Planyway power-up, your ultimate scheduling sidekick! Planyway seamlessly integrates with Trello, empowering you to plan, track, and manage your tasks with an intuitive calendar interface. Drag and drop cards onto the calendar, set due dates, allocate resources, and visualize your entire workflow in one place. With Planyway, you'll never miss a deadline and effortlessly stay on top of your Trello game. It's like having a personal assistant dedicated to keeping your schedule in check.
4. Illuminating Insights with Nave Analytics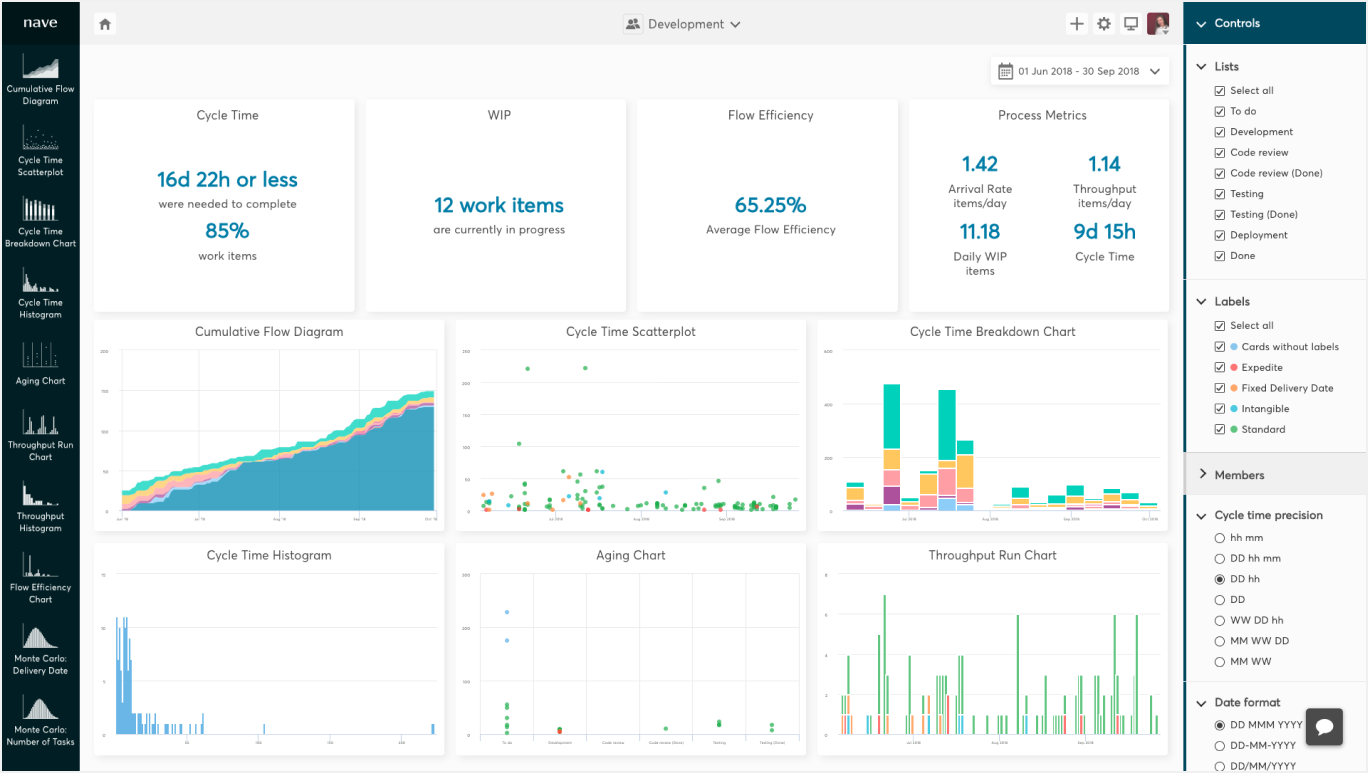 Unveil the secrets of your Trello boards with Analytics power-up! Gain valuable insights into your team's productivity, task distribution, and performance metrics. Analyze data, spot trends, and make data-driven decisions to optimize your workflow. It's like having a personal data wizard at your fingertips.
5. Unicorn-Approved Collaboration with Hello Epics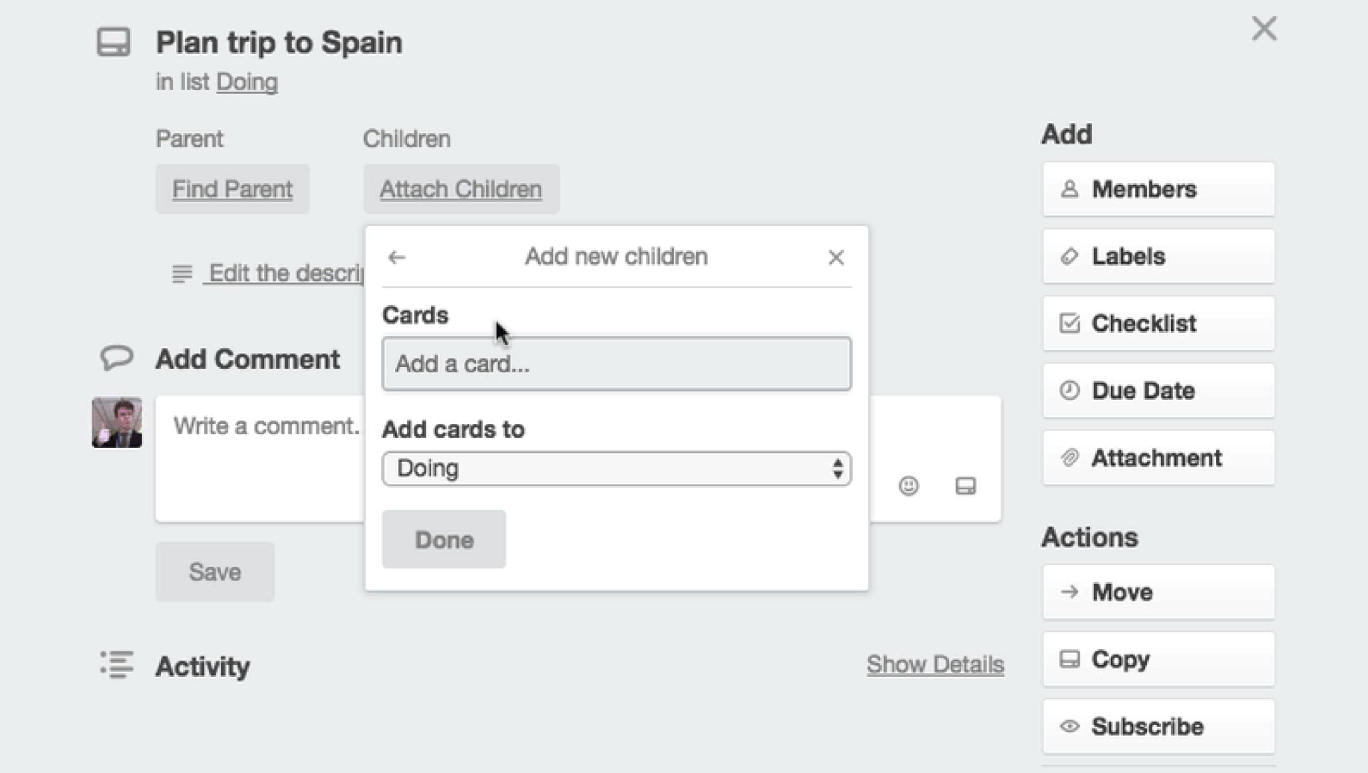 Unicorns are rare, magical creatures, and so is Hello Epics! This Trello plugin adds epic functionality to your Trello boards, allowing you to manage and visualize large projects effortlessly. Break down tasks into smaller, more manageable chunks, and let Hello Epics sprinkle its enchantment over your collaborative efforts. Teamwork has never felt so whimsical!
6. Mind Mapping Mastery with MindMeister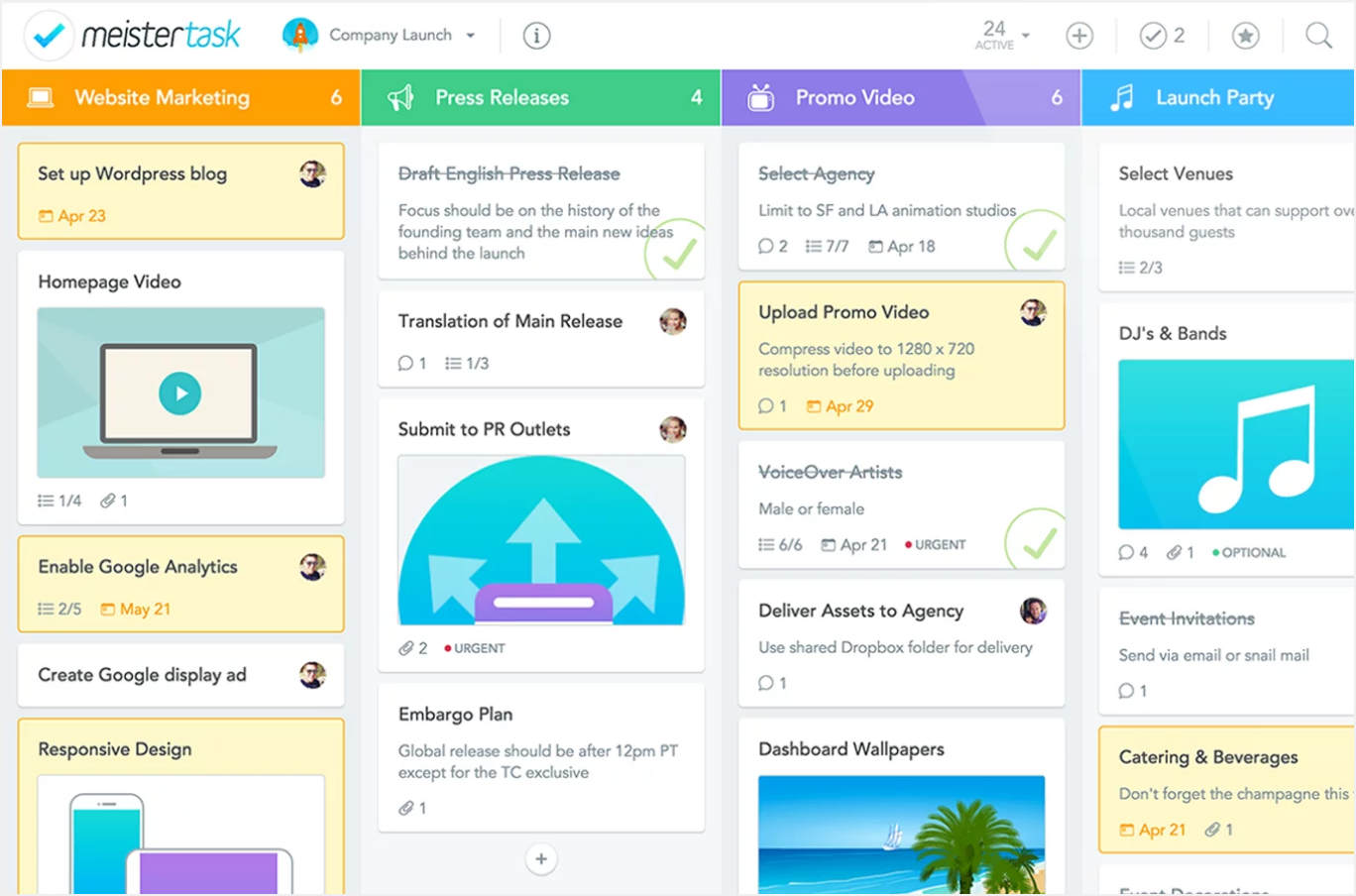 Unleash your creativity with the MindMeister power-up! Transform your Trello boards into captivating mind maps, visually connecting ideas, tasks, and goals. Let your imagination soar as you explore the limitless possibilities of brainstorming and organizing information with this enchanting plugin.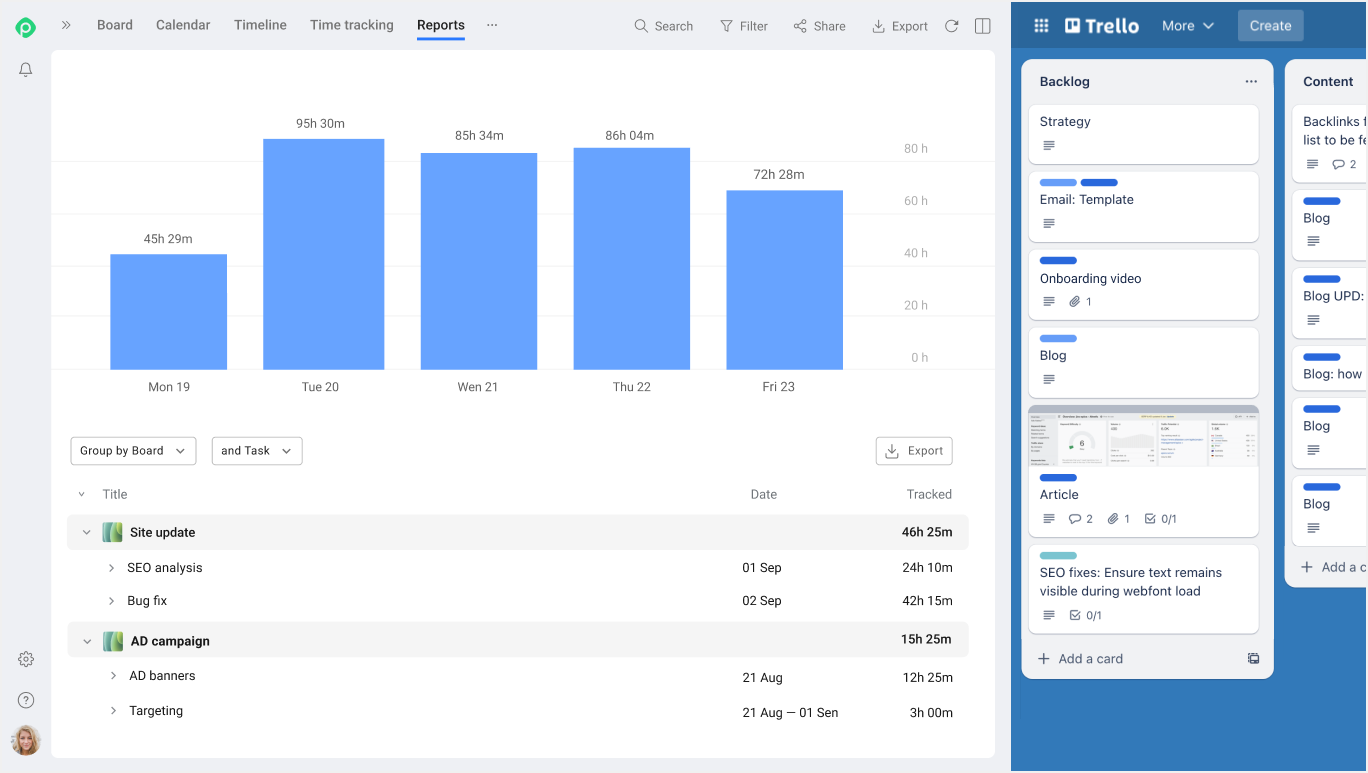 Ever wonder where all your time goes? With the Time Tracking power-up, wonder no more! This magical addition to Trello allows you to track the time you spend on each task, helping you gain insights into your productivity and manage your time effectively. Simply start and stop timers directly from your Trello cards, and let the power-up do the rest. Discover how long each task takes, identify areas for improvement, and optimize your workflow for peak performance. With [Time Tracking](https://planyway.com/blog/10-best-time-tracking-tools-for-trello), you'll become the master of your time, making every second count.
8. Supercharged Attachments with Dropbox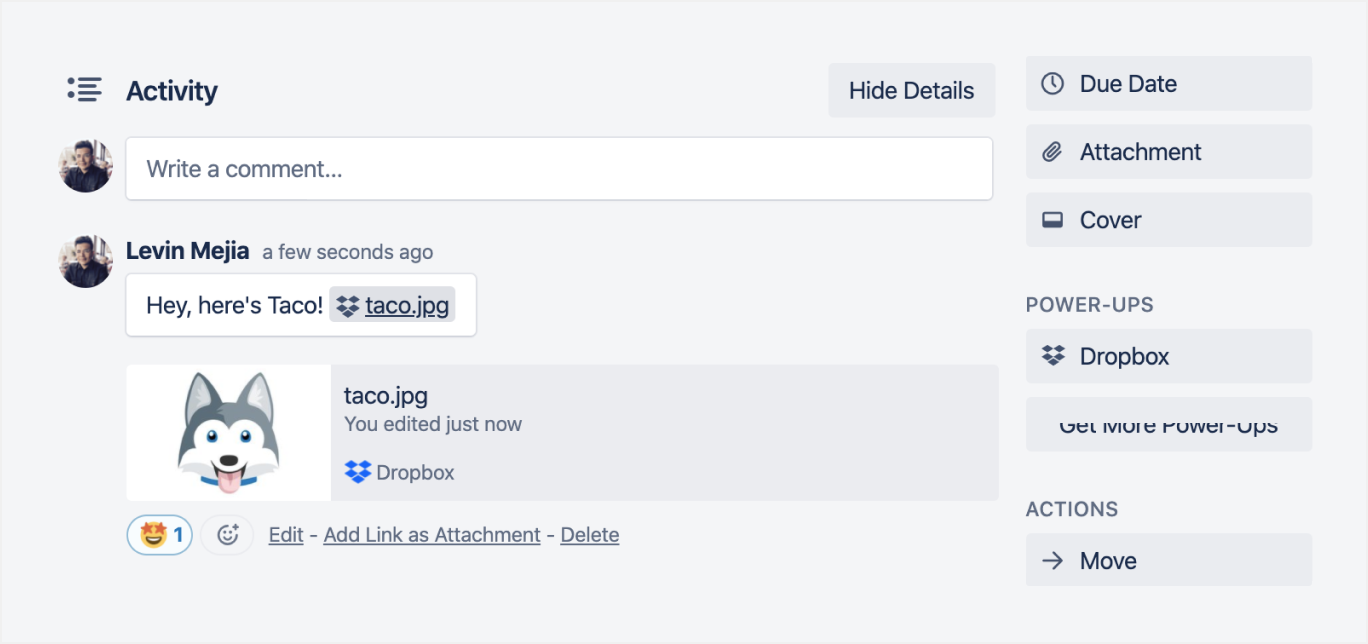 Unleash the might of the cloud with Dropbox power-up! Say goodbye to attachment limitations and hello to unlimited file storage. Seamlessly link your Dropbox files to your Trello cards, making collaboration a breeze. It's time to elevate your document management to new heights with the power of Dropbox.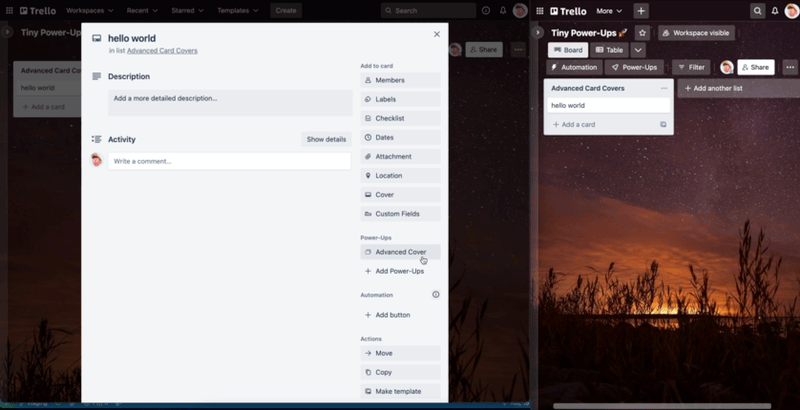 Tired of dull, monotonous boards? Enter Card Covers, the power-up that brings a vibrant burst of magic to your Trello cards. Assign different colors to represent various categories, priorities, or simply to make your boards visually stunning. It's like giving your tasks a kaleidoscopic makeover!
10. Zen-like Focus with Pomello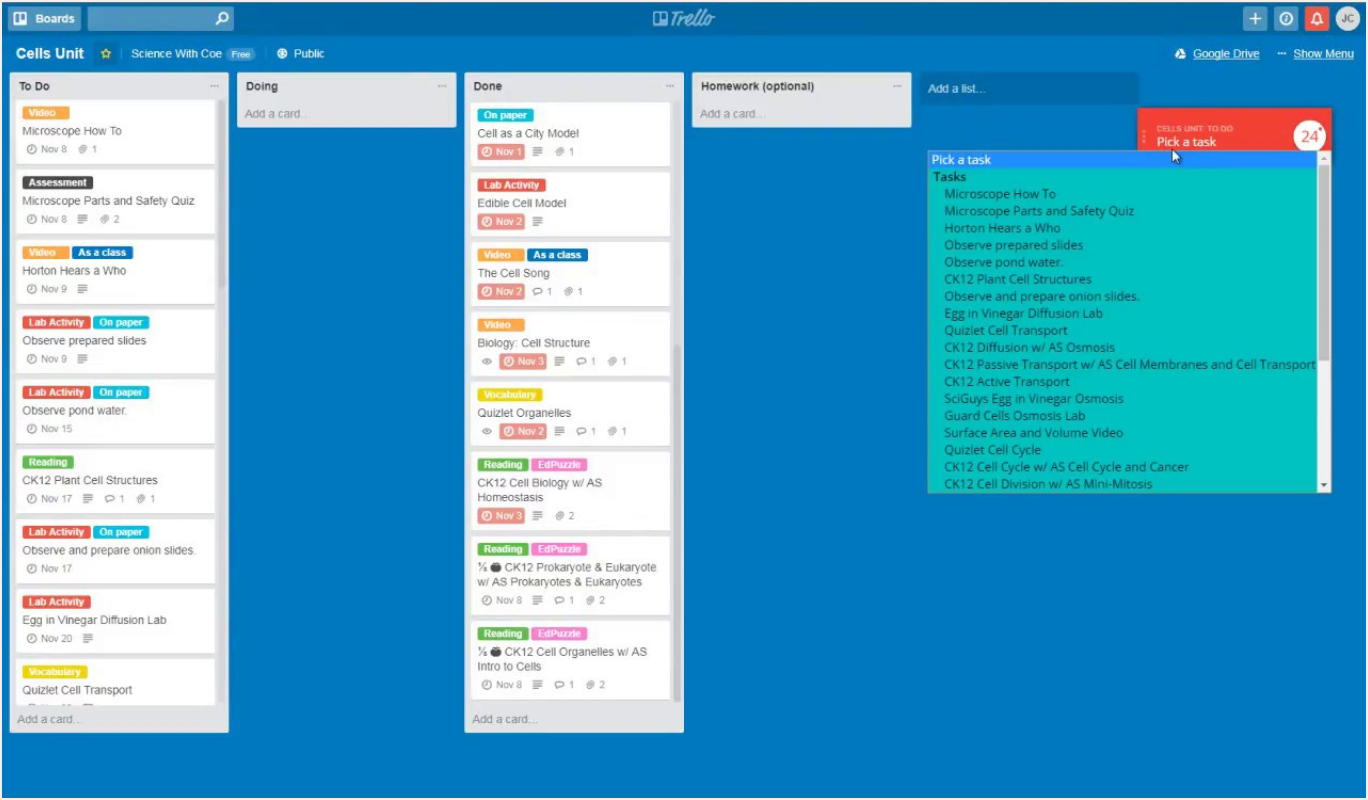 Find yourself easily distracted while using Trello? Fear not, for Pomello is here to bring tranquility to your workflow. This power-up combines the magic of Trello with the Pomodoro Technique, helping you stay focused and productive. Set timers, track your work sessions, and achieve a state of zen-like concentration.
11. Energize your Communication with Slack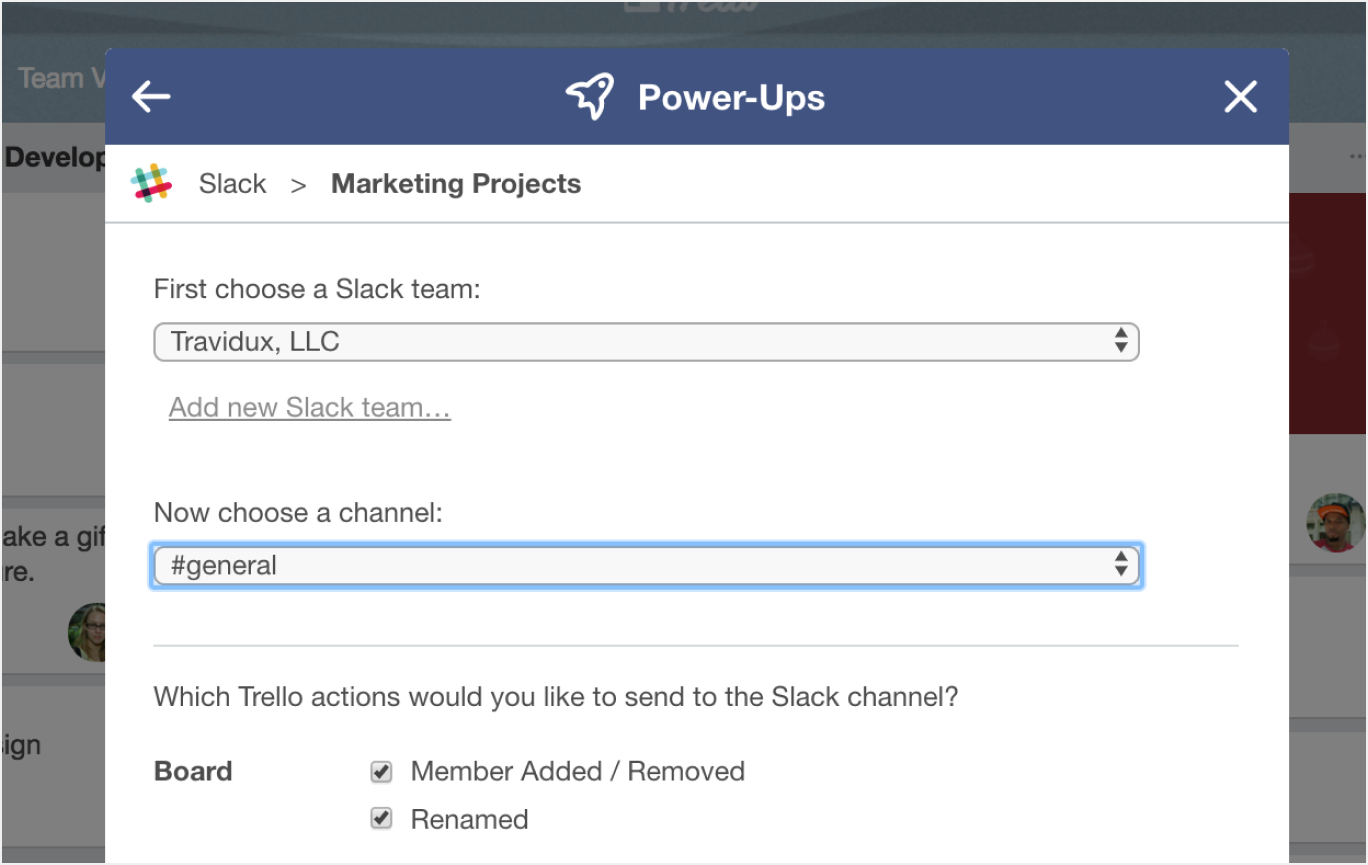 Integrate the power of Slack into your Trello boards and watch communication flourish! Slack power-up brings your team conversations right into Trello, making it effortless to stay updated on project discussions, share ideas, and collaborate in real-time. It's a dynamic duo that will keep your team in sync and boost productivity.
12. Sorcery of Simplification with Card Repeater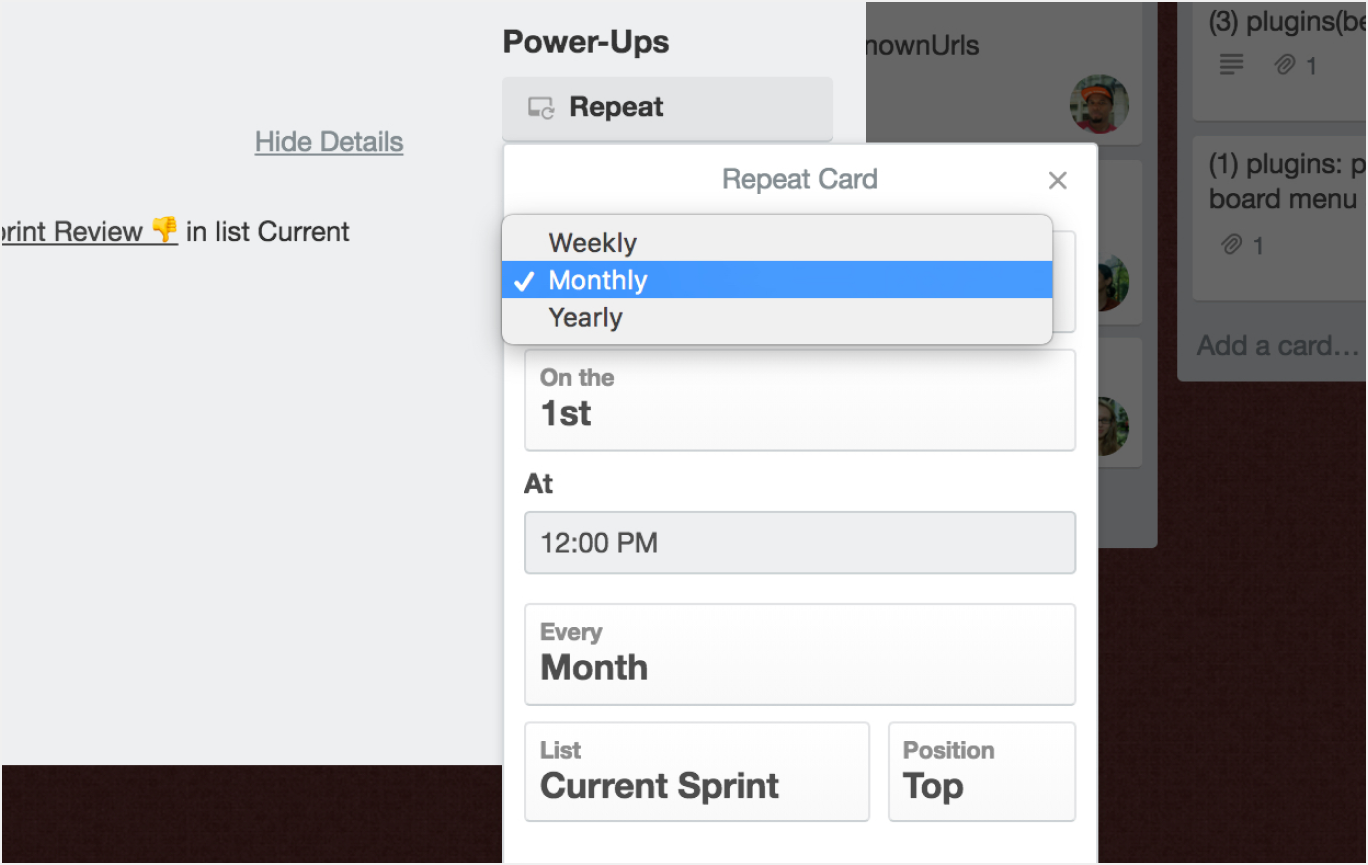 Wave your wand and say "Accio repetitive tasks!" With Card Repeater, you can magically create recurring cards, turning mundane chores into a breeze. Set up daily, weekly, or monthly cards to appear like clockwork, so you never forget an important task again. It's like having your very own time-turner, minus the risk of creating alternate timelines.

Feel the excitement build up as you count down to important events or deadlines with the Countdown Timer power-up! This enchanting addition to Trello lets you set up customizable countdowns for your cards, adding a sense of anticipation and urgency to your projects. Whether it's an upcoming product launch, a team milestone, or a personal goal, the Countdown Timer power-up keeps you on track and heightens the excitement as you approach your target date. Get ready to experience the thrill of ticking seconds and watch as the power-up adds a dash of adrenaline to your Trello boards!
14. Elemental Efficiency with Custom Fields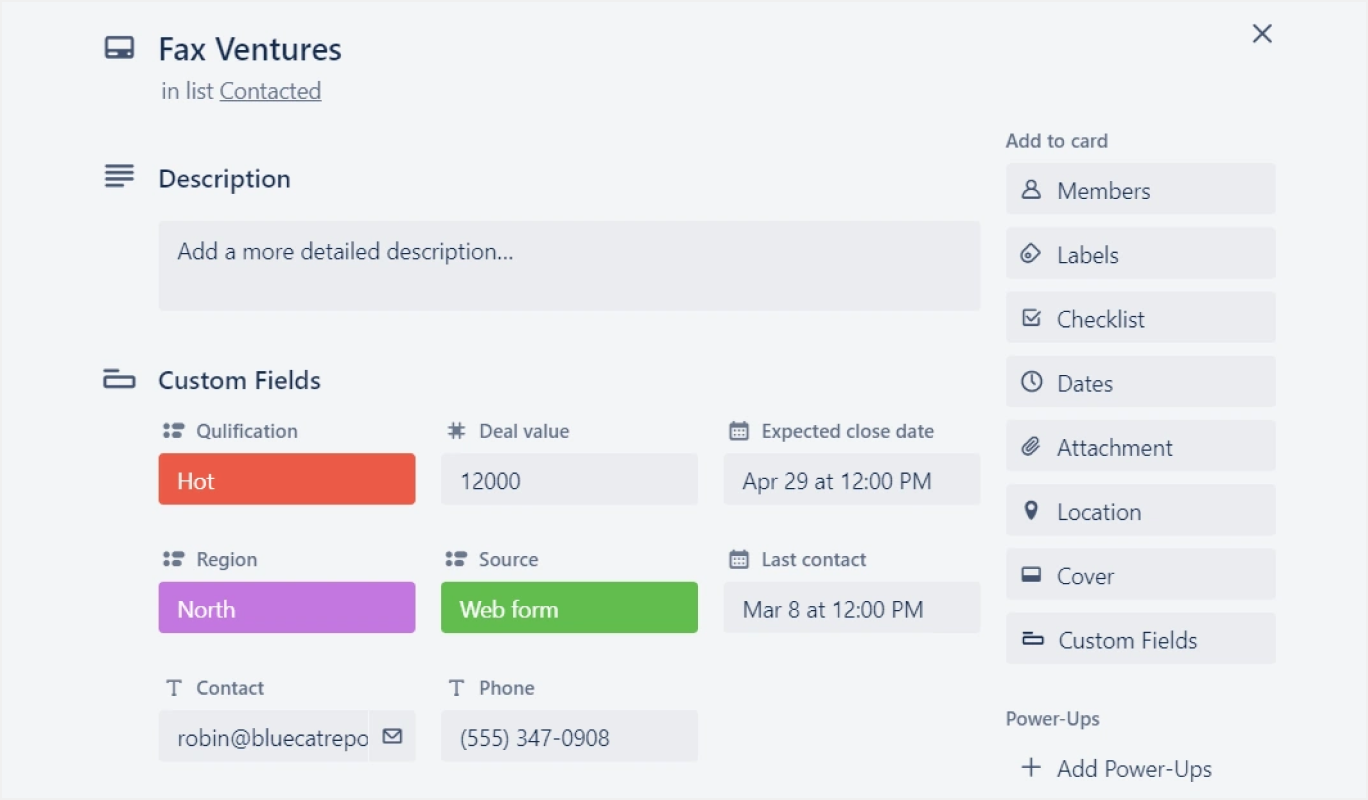 Custom Fields, previously one of the Trello plugins which is now built-in to the boards by default, gives you control over the elements of cards! Tailor your cards with custom fields to track and organize specific information that's unique to your workflow. From priority levels to progress tracking, this tool allows you to shape your Trello boards to fit your exact needs.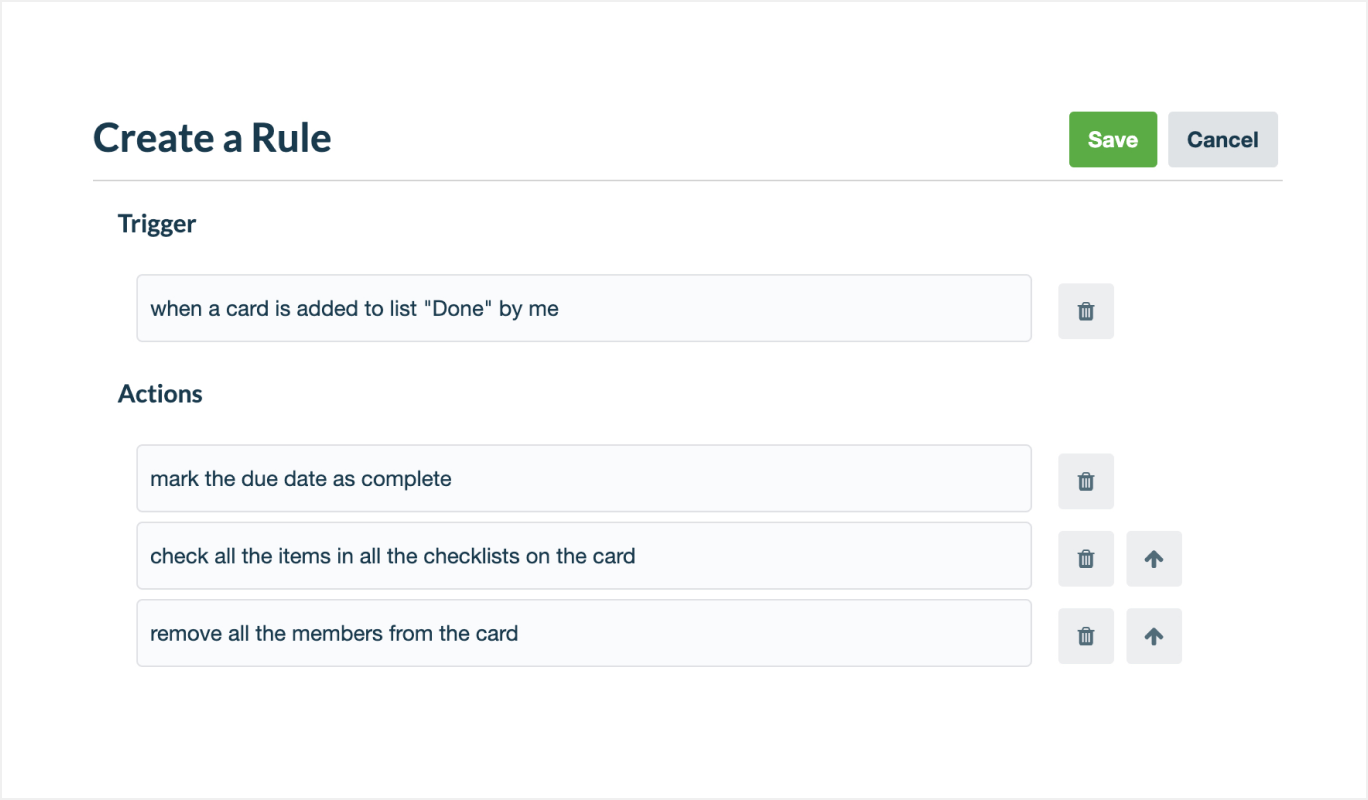 Another power-up which is a part of Trello now is Automations. With a flick of its digital wand, Automations can automate tasks, create custom rules, and conjure up all sorts of magical commands. Whether it's assigning cards, setting due dates, or creating recurring tasks, Automations is the sorcerer that will help you breeze through your Trello boards.
Conclusion
Congratulations, you've just unlocked the secrets of the top Trello power-ups! These enchanting tools will transform your Trello boards from ordinary to extraordinary, making your productivity soar to new heights. So go ahead, embrace the magic, and let these power-ups work their spells. Remember, in the realm of Trello, the possibilities are endless!
Disclaimer: No unicorns were harmed during the creation of this article. Trello power-ups may cause addiction to productivity and excessive enthusiasm.