Managing multiple clients requires tons of mental strength, focus, and the ability to prioritize work.
If it sounds familiar and you're wondering how to organize multiple projects and keep track of them, here are 10 useful tips to help you with juggling multiple tasks, projects, deliverables, stakeholders, schedules, and more.
1. Manage all projects in the same place
The biggest pain of all project managers is the lack of visibility across projects. Often projects are planned separately and there is no way to see your entire roadmap in progress. However, there is an easy way to resolve this struggle. With such tools as Planyway, you can house all projects you're working on under the same roof to monitor the progress across all of them in a single picture. It'll save you much time and bring clarity on how teams and projects fit alongside.
Connect as many boards as you need and visualize them together on a calendar or timeline view. It will allow you to keep traсk of everything going on in your organization and make sure nothing falls through the cracks.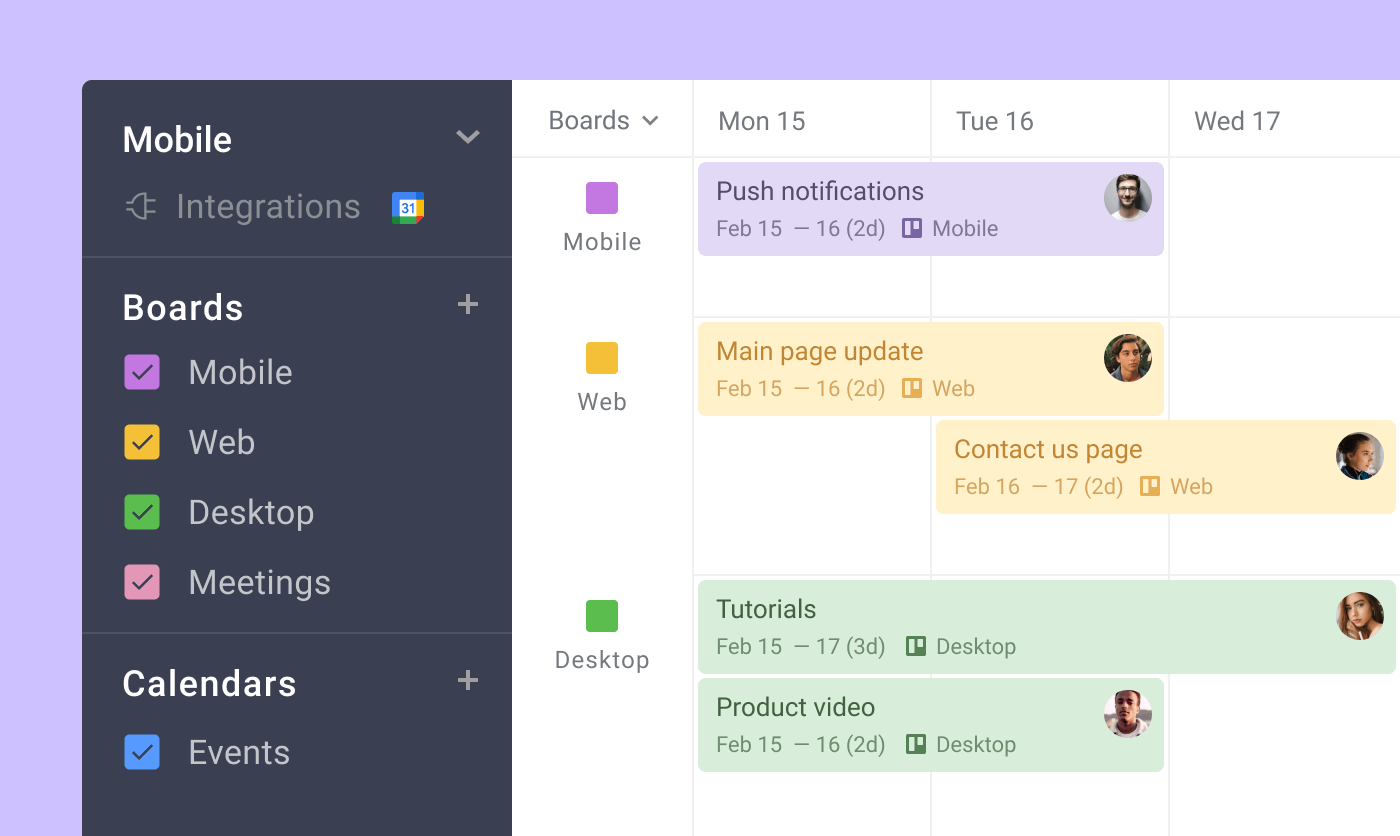 2. Keep your team in the loop
When running many projects, the cost of lack of transparency is very high. First, micromanagement seems inevitable. It devours hours and hours that you have to spend coordinating your team and making sure everyone knows what to do. Secondly, your teammates might feel like they're in the dark about work being done which usually ends up with duplicating tasks because they didn't know someone else is already working on them. The good news is, there's hope.
Invite your teams to Planyway and let them see the tasks you expect them to do. This way everyone is aware of what they should do, when, and what's important they're automatically updated in case of changes in your plan. In return, you can easily track all of the work everyone is doing and check updates without micromanaging them.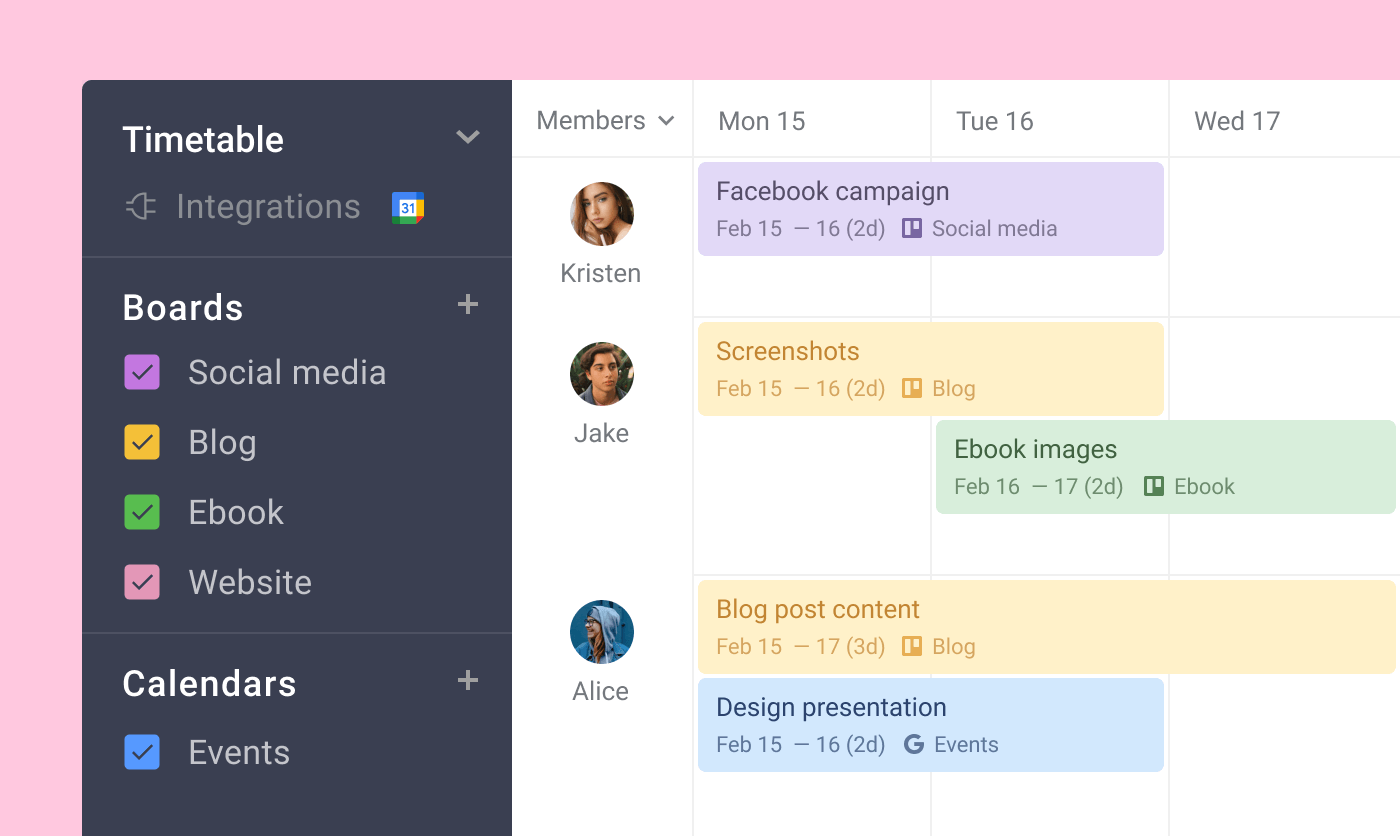 3. Centralize communication
Except for planning work, there is also a lot of communication going around. But if all of your documents are scattered across various tools, and you're coordinating the project via emails and chats, managing becomes time-consuming and quite confusing for others. The worst thing to happen is losing essential pieces of information. So, the best way to organize communication in multiple projects is to get into the habit of keeping all files and links to them right in the task-related card.
Effective communication is essential to make sure everyone from your team is on the same page. Also, rather than exchanging endless back-and-forths just create chats in the task cards as well. By @mentioning your colleagues you can be sure that they will be notified and can get back to you asap.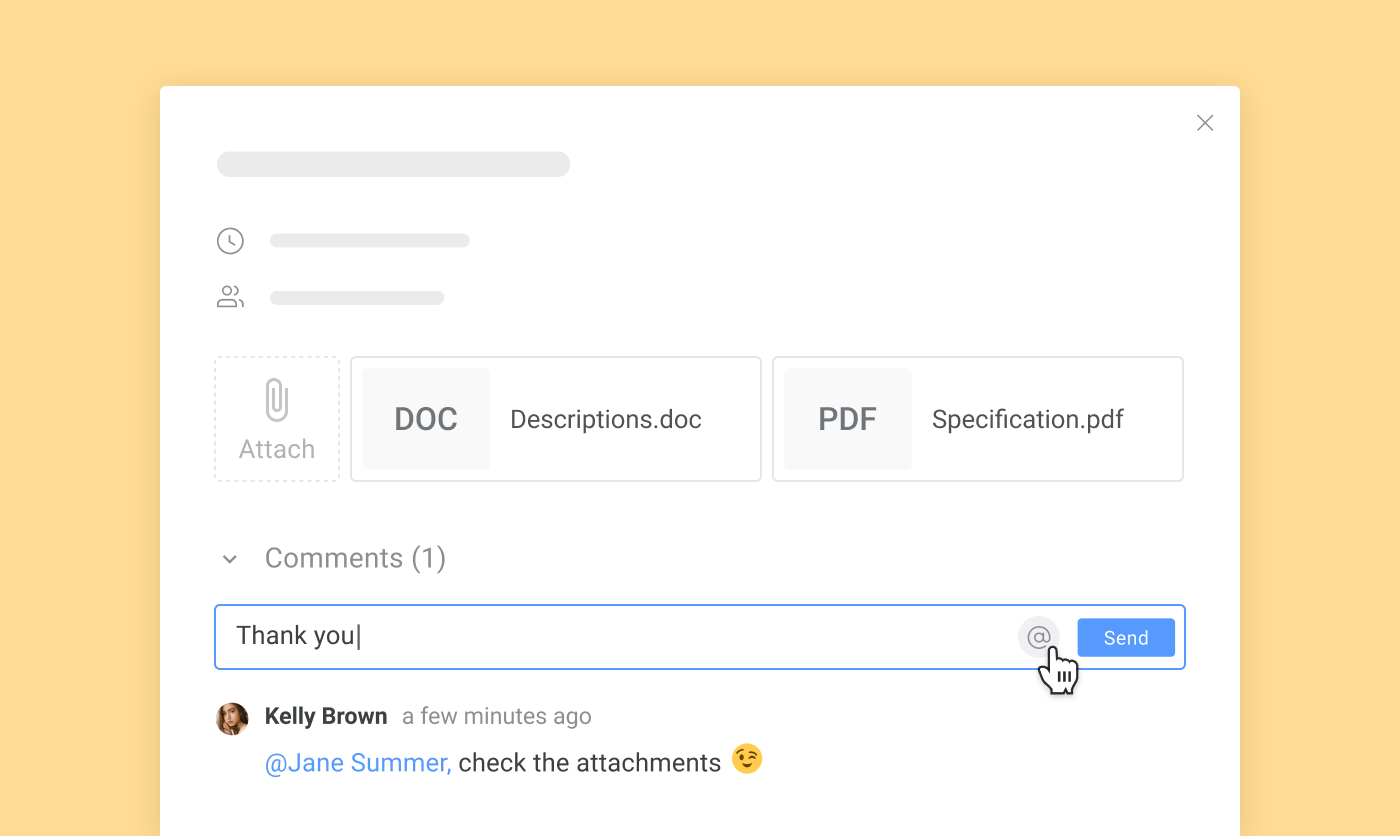 4. Prioritize work
Priorities … This word is in the top three of the most used words when talking about project management. But when it comes to managing multiple projects priorities climb even higher in this rating. While it's tempting to get the show on the road at the easiest projects first - resist. Instead, prioritize work that will make the largest impact on your company goals. After you plan out tasks and have a clear sequence of work in your head, make it crystal clear for your team by visualizing priorities on the timeline.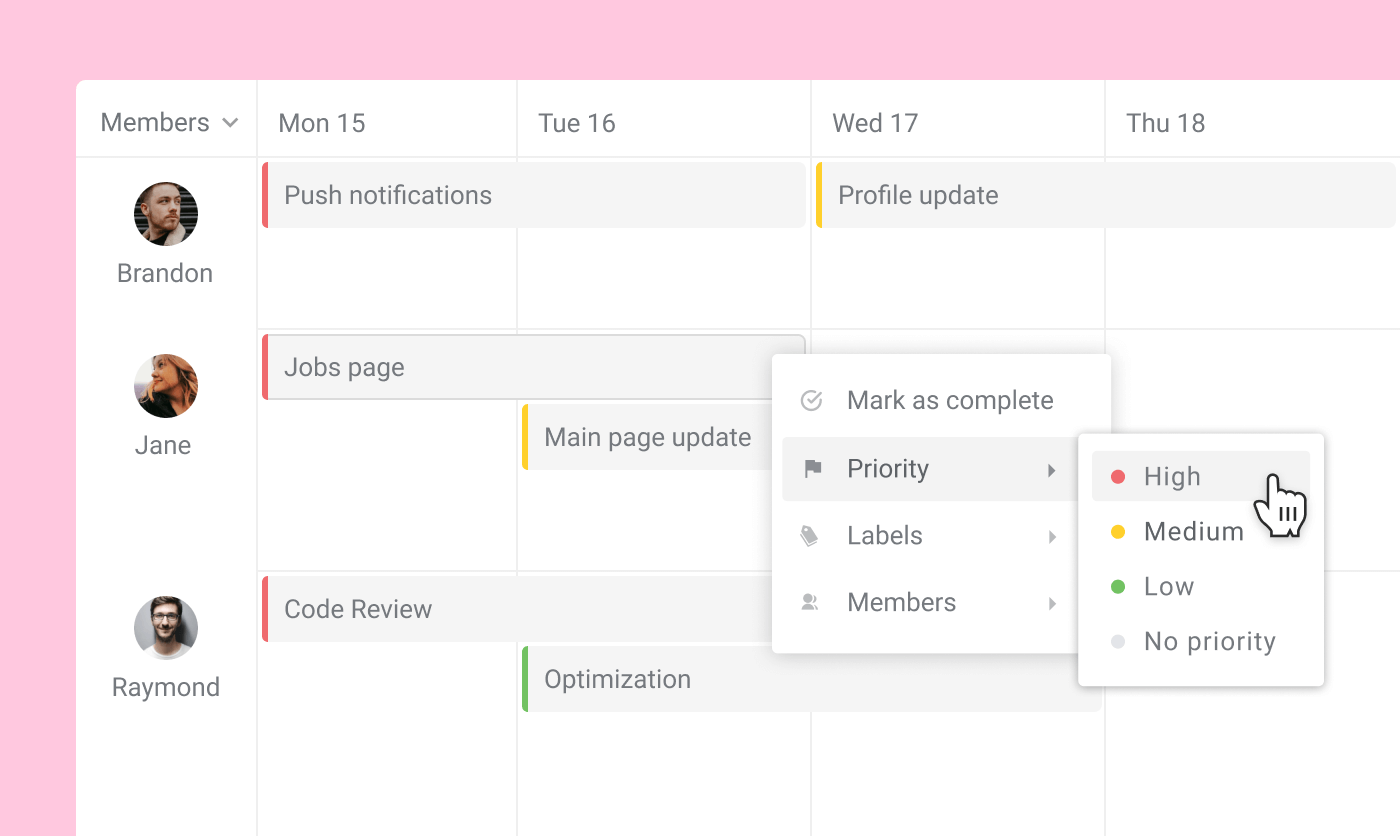 5. Share updates with stakeholders
The best way to create transparency with your clients and make them assured that things are moving in the right direction is to align them with the work process. Share access to the Planyway project board, so that they see status and progress updates right where work is happening in one click.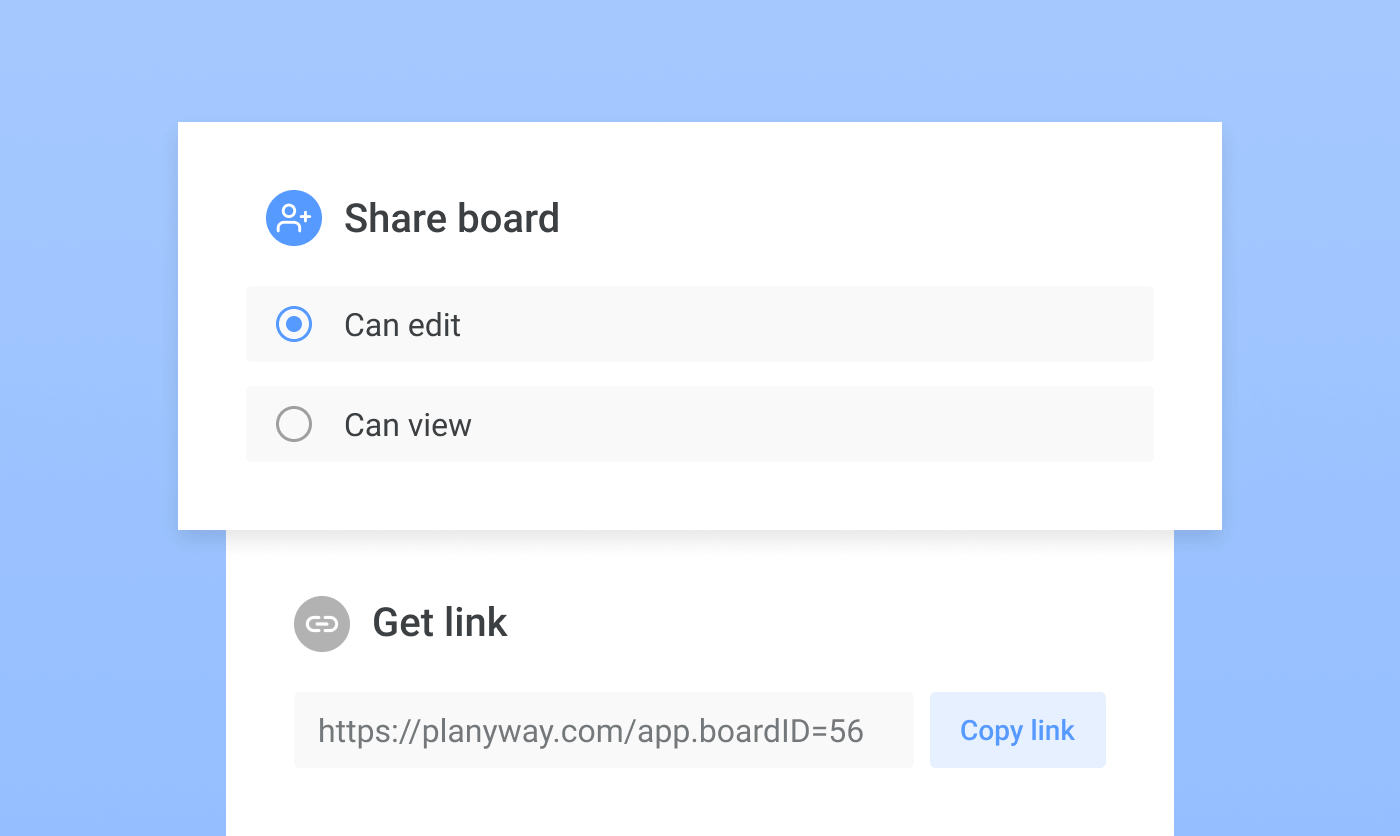 6. Schedule client meetings
Working on multiple clients requires numerous calls and meetings. Schedule appointments right in the project calendar and invite all stakeholders right there. Everyone will get an email invitation and an event on their calendars.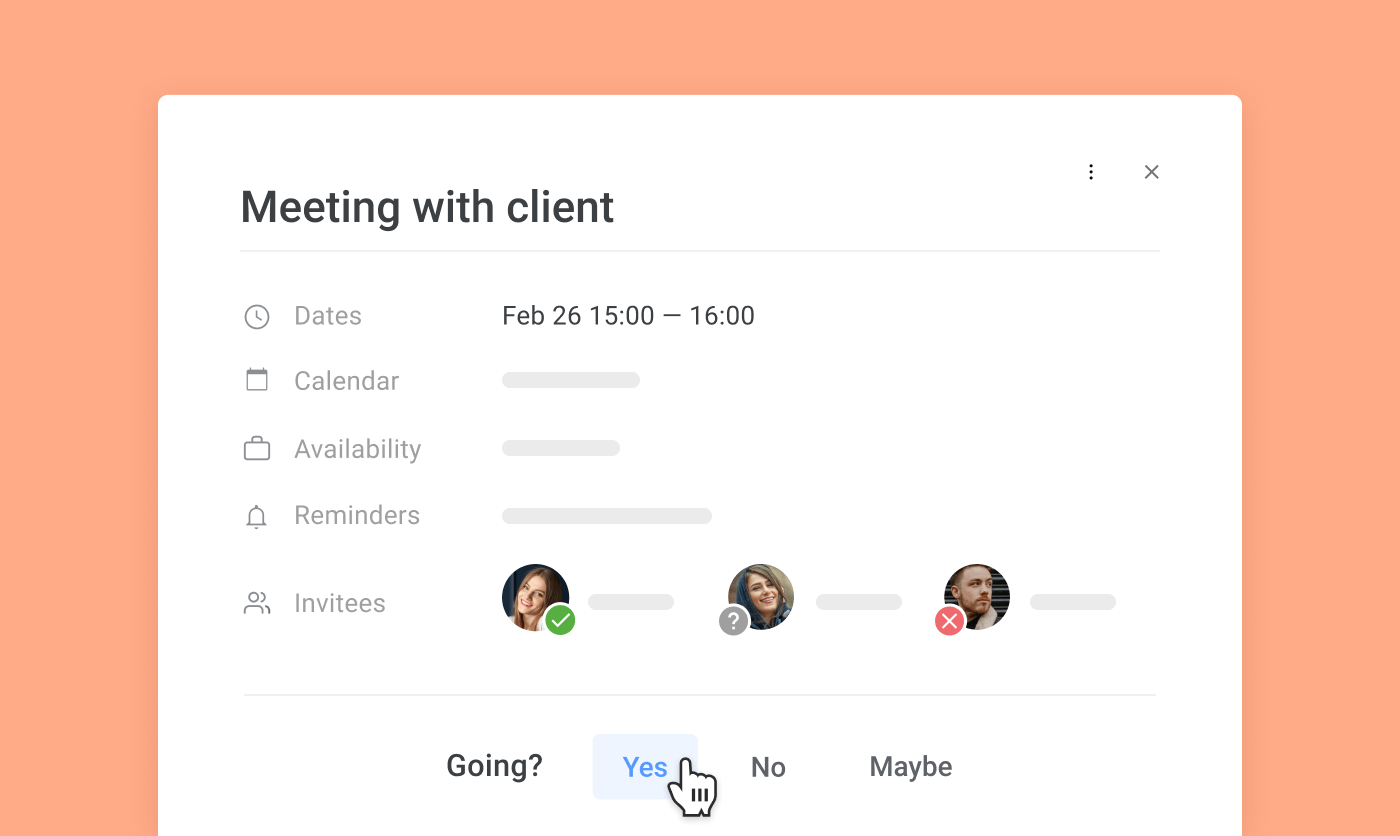 7. Track time you spend
Understanding how long it takes to complete work for a client is important. First, you're always able to demonstrate what exactly was done and charge according to efforts spent. Secondly, even if you work by the fixed price model, you have to understand that your business is profitable and see how much you earn.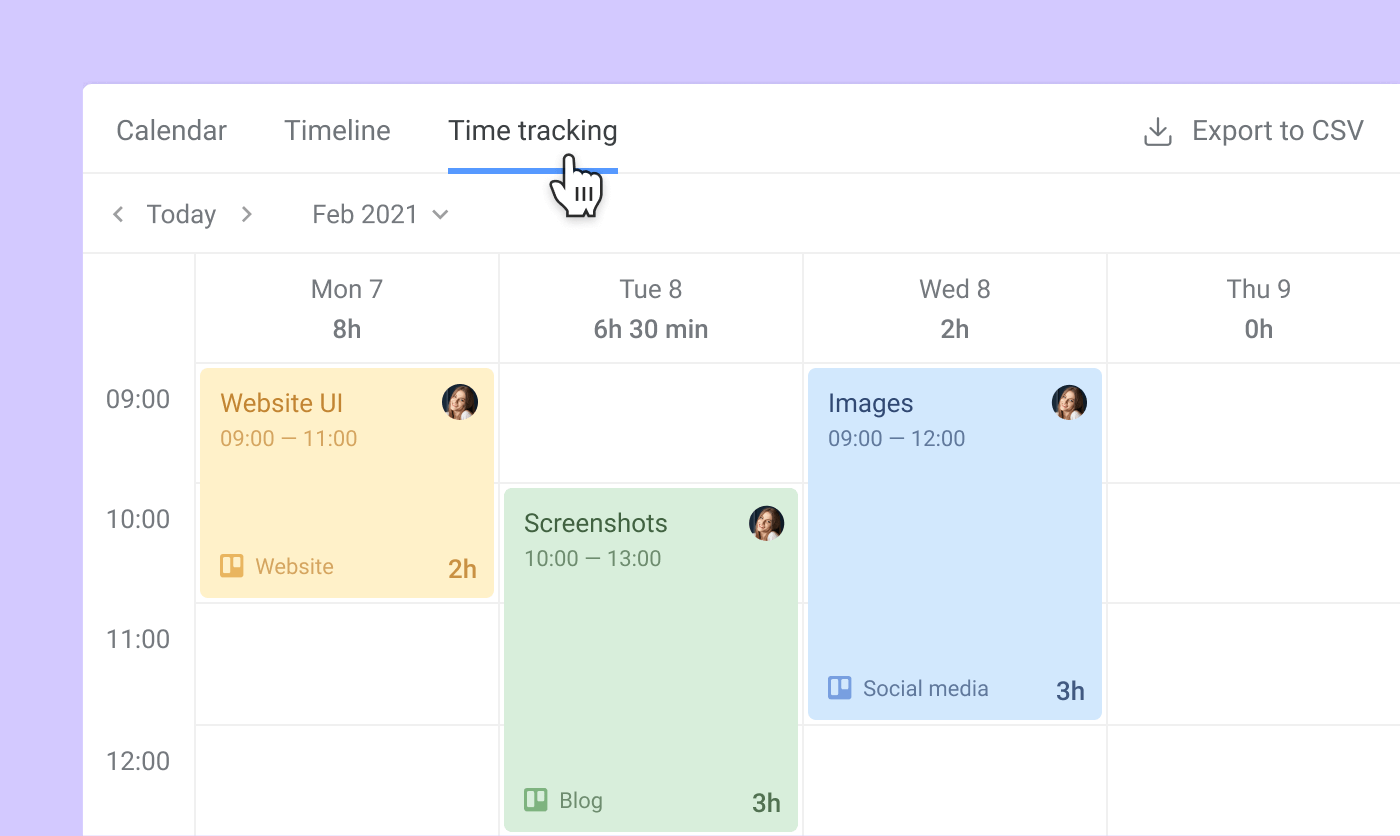 8. Navigate fast
It's important to quickly find what you need whether you want to see only certain client's tasks, or see what project particular teammates work on. Make use of filters to search for whatever you need quickly and with ease. You can filter tasks by members, lists, and labels.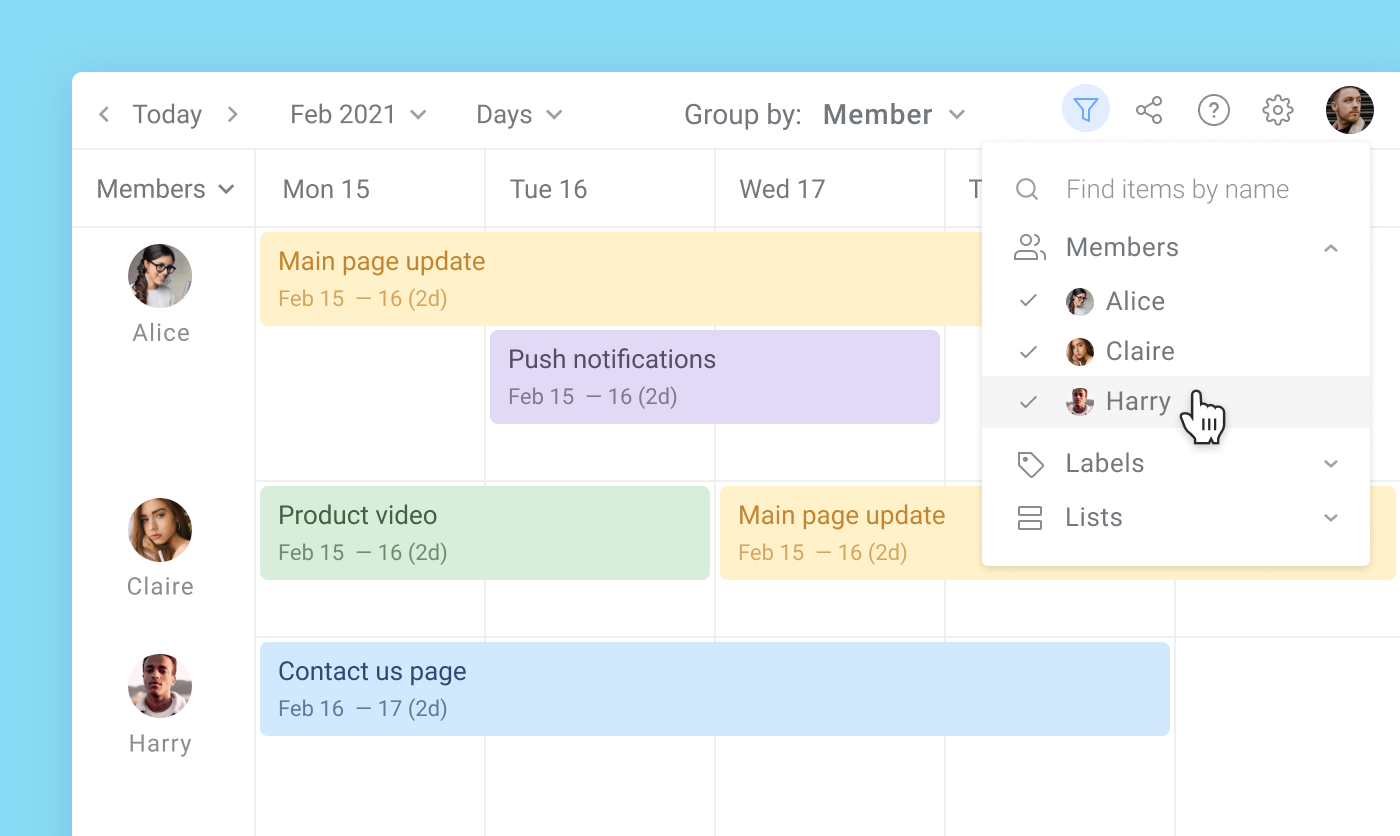 9. Never miss key dates
No matter how many projects you're coordinating, it's a great practice to roll up major milestones and see what the implications are. Clear visualization of "hot days" will help you shift some work around to smooth out the busy times, or you can do some work in advance.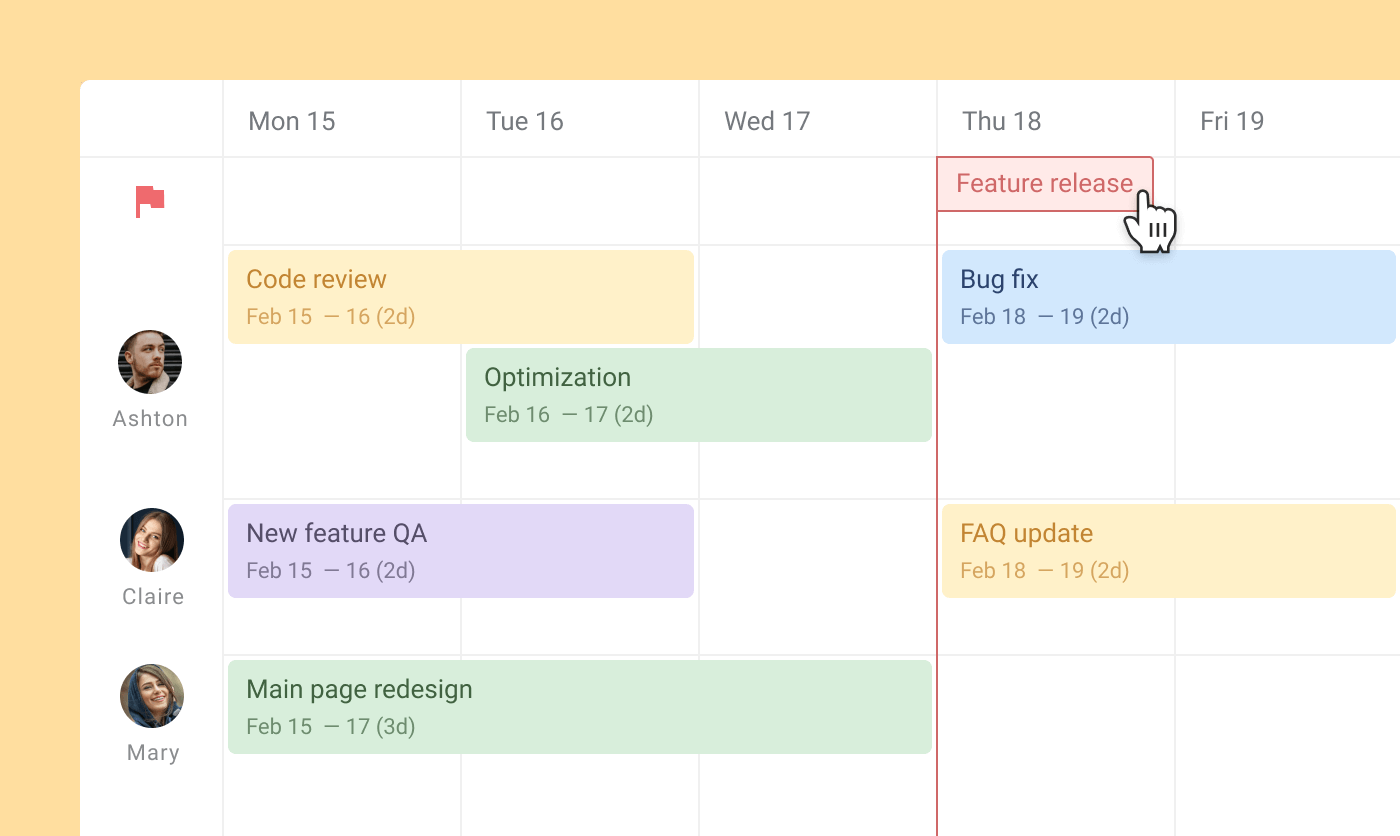 10. Keep track of progress
Keep an eye on how your team is progressing regularly. Check status updates and cross tasks off when they're complete. It'll allow you to take action on time and prevent any delays or misunderstandings.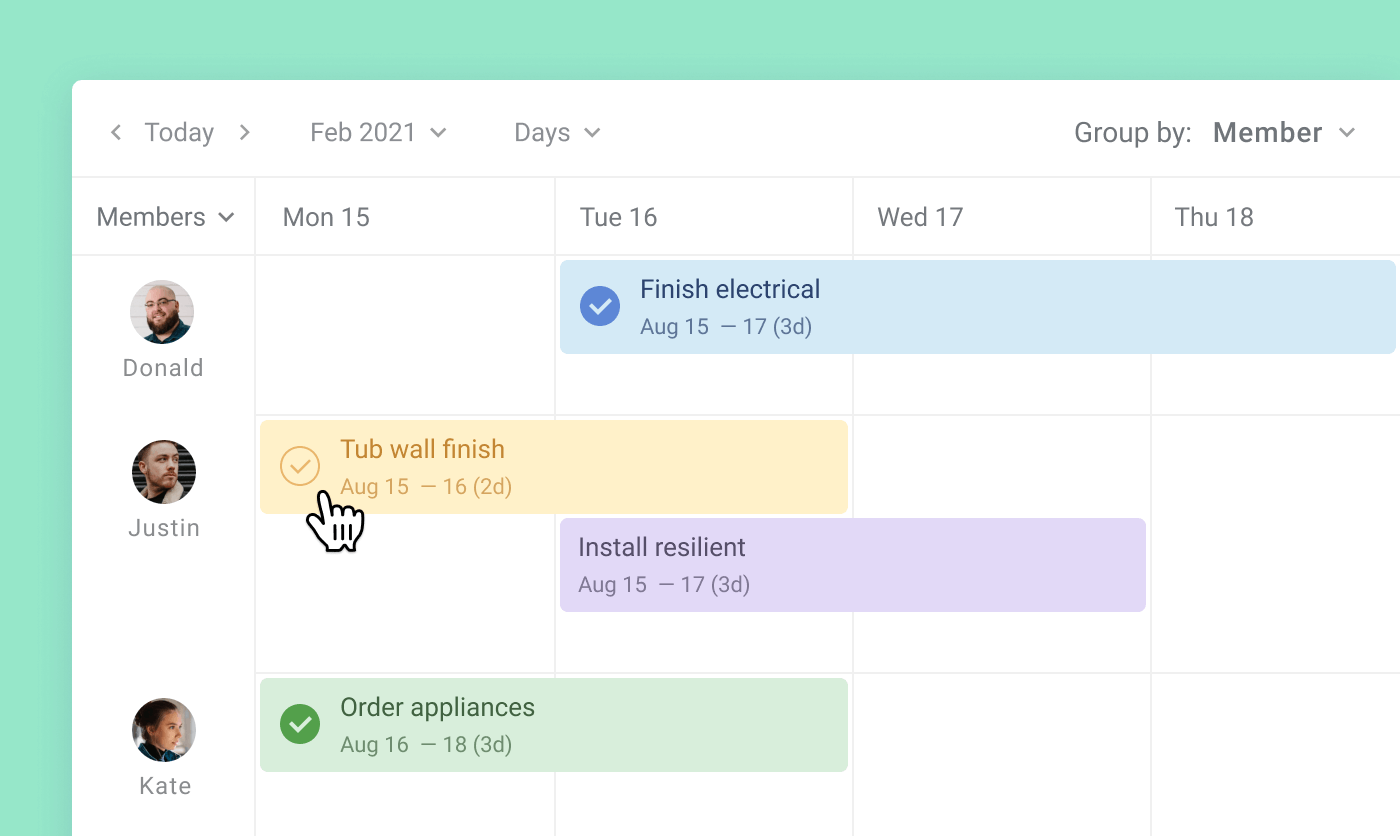 Final thoughts
Handling multiple clients is tough. But the best way to understand how to manage multiple projects successfully is well-known time management. Strong time management includes task prioritization, clear communication with teams and clients, planning in advance, and of course regular reviewing. All of it can be easily adapted with the help of the Planyway app, so results won't be waiting long.