In this article, we'll demonstrate multiple ways of recording time spent on tasks and teach how to transform this data into the time tracking report view for deeper analysis. According to open data by an Atlassian report, Jira Software is one of the most popular project management tools for teams. Agile work-management solutions are numerous, but Jira, and its wide range of integrations and plugins for companies, has been running steadily. Giant names like NASA, SpaceX, Hitachi, Audi, Toyota, Bloomberg, Pfizer, Flo, Canva, and Walmart are only drops in the sea of all of Jira's customers.
Dated back to 2002, it's already 20 years since the number of agile teams using Jira products have crossed over 180,000, and more than 242,2623 of active paying customers use Atlassian's Jira around the globe. But in this guide we will talk mainly about the Jira time tracking report.
Can Jira be used for time tracking?
Managing time effectively is crucial for any agile team. But Jira has no internal functionality to track time inside issues with timer. You can log working hours only post factum, or add time to an issue manually (log time) in advance, — and then see total tracked time per issue in Jira.
How do I log time in Jira?
There are two ways to enable time tracking in Jira, within team-managed projects and company-managed projects. It depends on the permissions of your account. If you're a team admin, you can enable time tracking in Jira Cloud projects. If you are a project lead, then enable the time tracking option in the settings of your issue.
How to add time tracking in team-managed projects
First off, open up the issue card, find and click the Configure fields button.
Secondly, you will see all of the Context fields, and you need to add with drag and drop time tracking to the right list of fields, and press 'Save'.
Thirdly, you will see the Work log tab inside your issue, where you can add working hours manually. Jira allows you to track time inside issues only. It won't be possible to log time on the project-level or independently of any tasks.
Inside the issue card, you will see Time tracking, within the Details field. You will be able to check out the total amount per issue.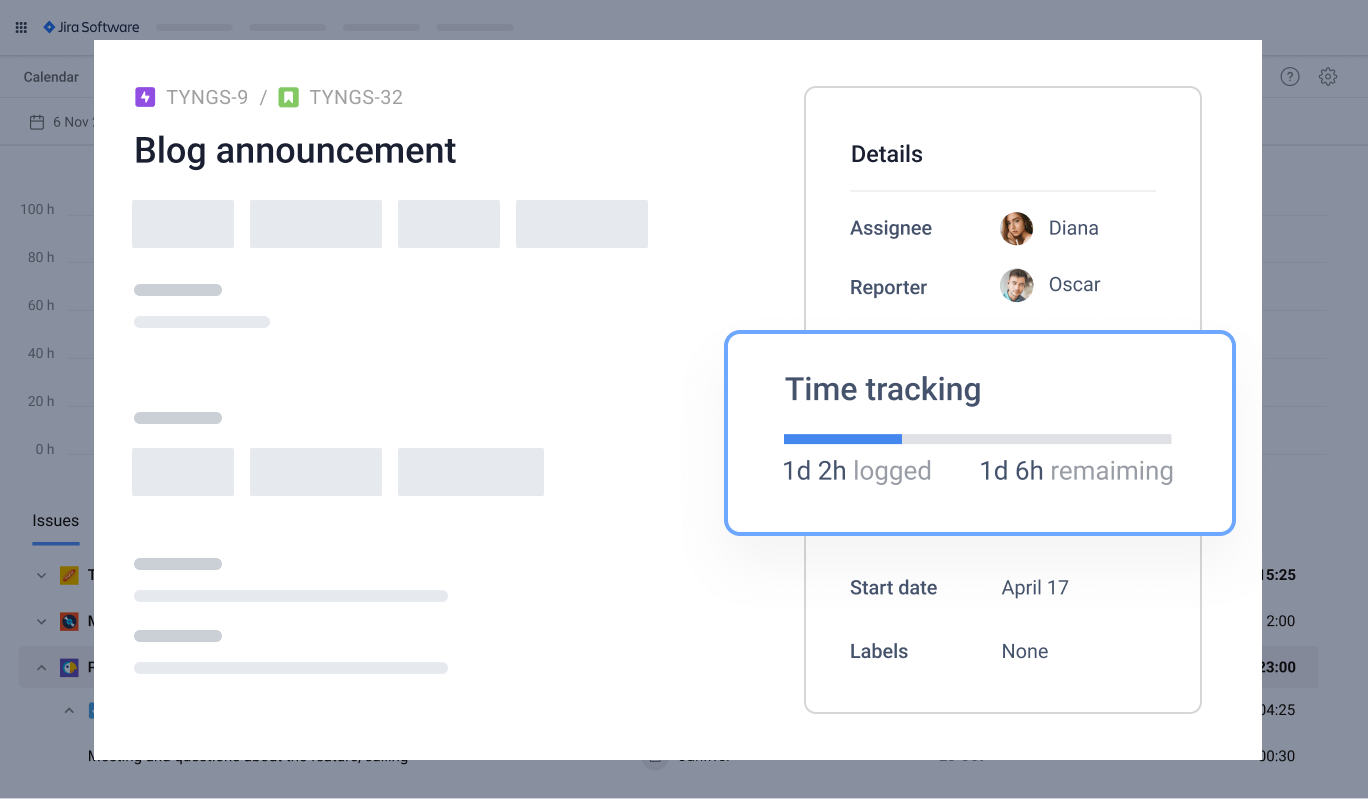 How to add time tracking in company-managed projects
To show Time tracking field in your company-managed projects', you need to associate an issue type with a field configuration, and then go to project's settings > tap fields > actions > use a different scheme > choose the scheme needed > tap to associate. Read more on how to configure time tracking permissions here.
What is Jira time tracking report?
Jira time tracking report is the summary of working hours tracked by an employee, or entered manually (also called 'logged') in Jira. Logging work hours is a legal requirement in lots of countries, so time tracking reports is not only a useful option, but a necessity, and a part of a labor discipline.
Time tracking is one of the most integral features of Jira. It allows product managers and business developers to monitor how much time it takes to complete planned product tasks, calculate labor costs (labor cost tracking), etc.
Sure, you can build some types of reports inside Jira, but they are absolutely not about the time tracking in the usual sense, and reporting time by user, or by project. Jira's reports show the statuses of your project, the bottlenecks of workflow overtime, project velocity, and some other high-level metrics of agile project management.
Alternative ways to create Jira time tracking reports
Let's also explore all possible options of time tracking and reporting so that you can choose the one that meets your needs better.
There is an alternative, and much faster and easier way to track time, and make a clear Jira time tracking report. Atlassian, with its huge marketplace with a variety of apps for productivity and time management, can provide you with time tracking capabilities as well as reporting functionality such as Planyway, the app that combines resource planning, project management and time tracking in one tool. With Planyway, you can also create a time tracking report.
Planyway team planner allows you to record efforts in different ways. Jira time tracking reports made with Planyway can be formed based on tracked time by user, and by tracked time in the project.
How to track Jira time with Planyway?
Planyway is an all-in-one team planner for careful resource planning, resource management and time tracking that makes the process of project planning transparent and cost-effective.
Planyway for Jira is a multifunctional plugin for teams of all sizes that helps to organize work in one place, plan everything visually via timeline, track time and build precise time reports.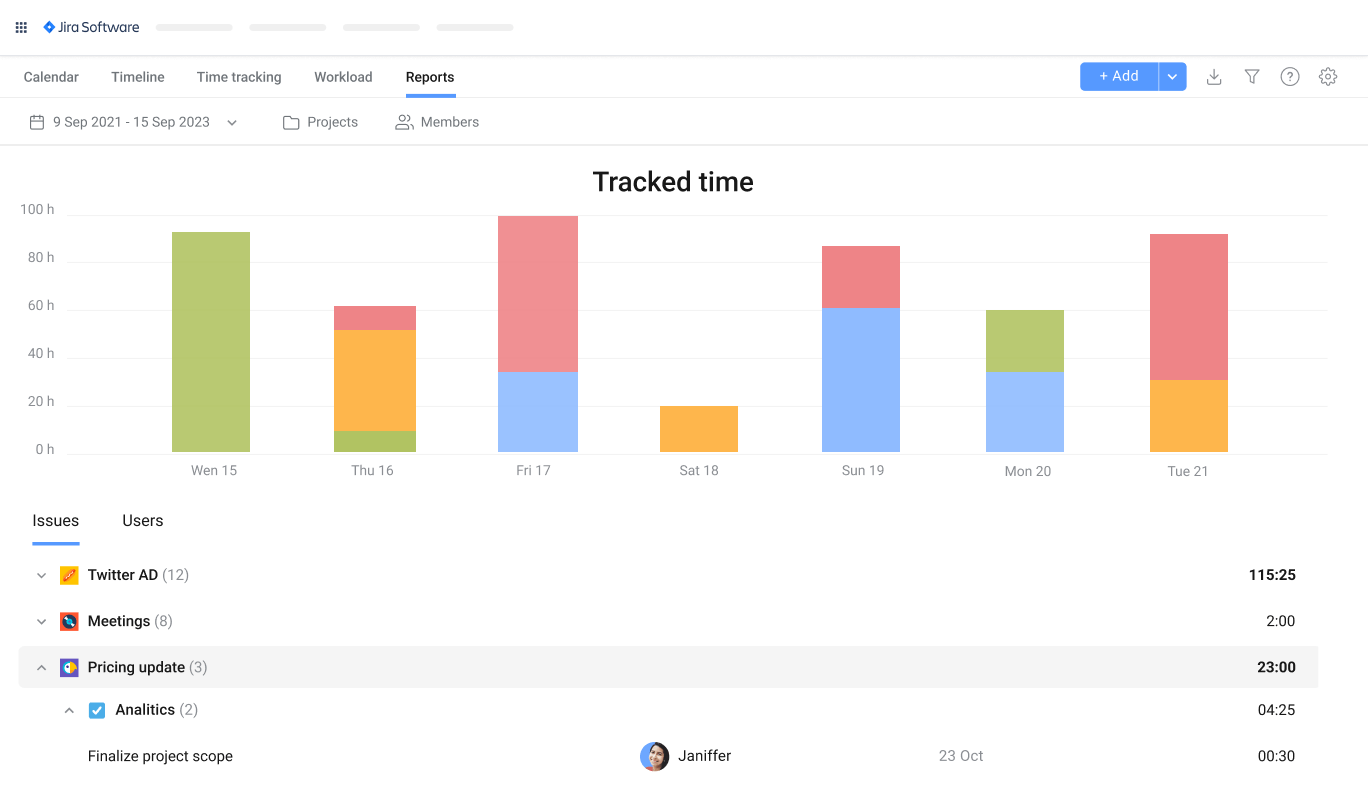 Track time in Jira and make reports easily. Try it now →
Track time in Jira issues
It's very annoying and played-out to open an extension every time you need to create a time entry. Planyway for Jira helps you to keep working without distractions, thanks to the built-in card time tracking option. Tracking time inside Jira issues allows you to minimize extra steps and improve productivity.
All you need to do is to download the app. Then, you'll get a time tracking section inside any issue, where you can add time manually or start the timer. Your time records will be kept inside this issue, but to get the full overview across efforts, you'll need to open Planyway.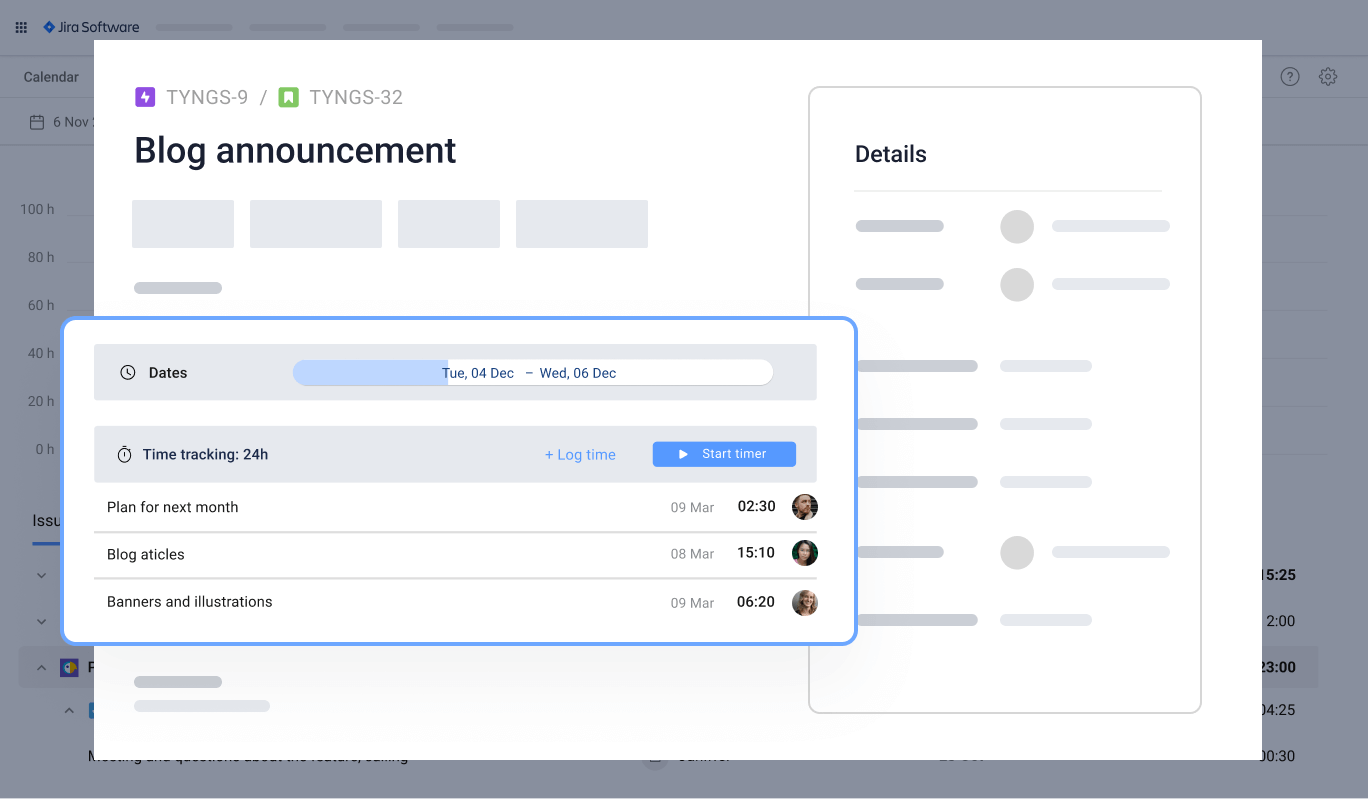 Make records in the Calendar view
The beauty of the Calendar view is about its simplicity. You either select the time range that you spent on a task, or just drag the issue you're working on from the task list to the Calendar view to create a new time entry.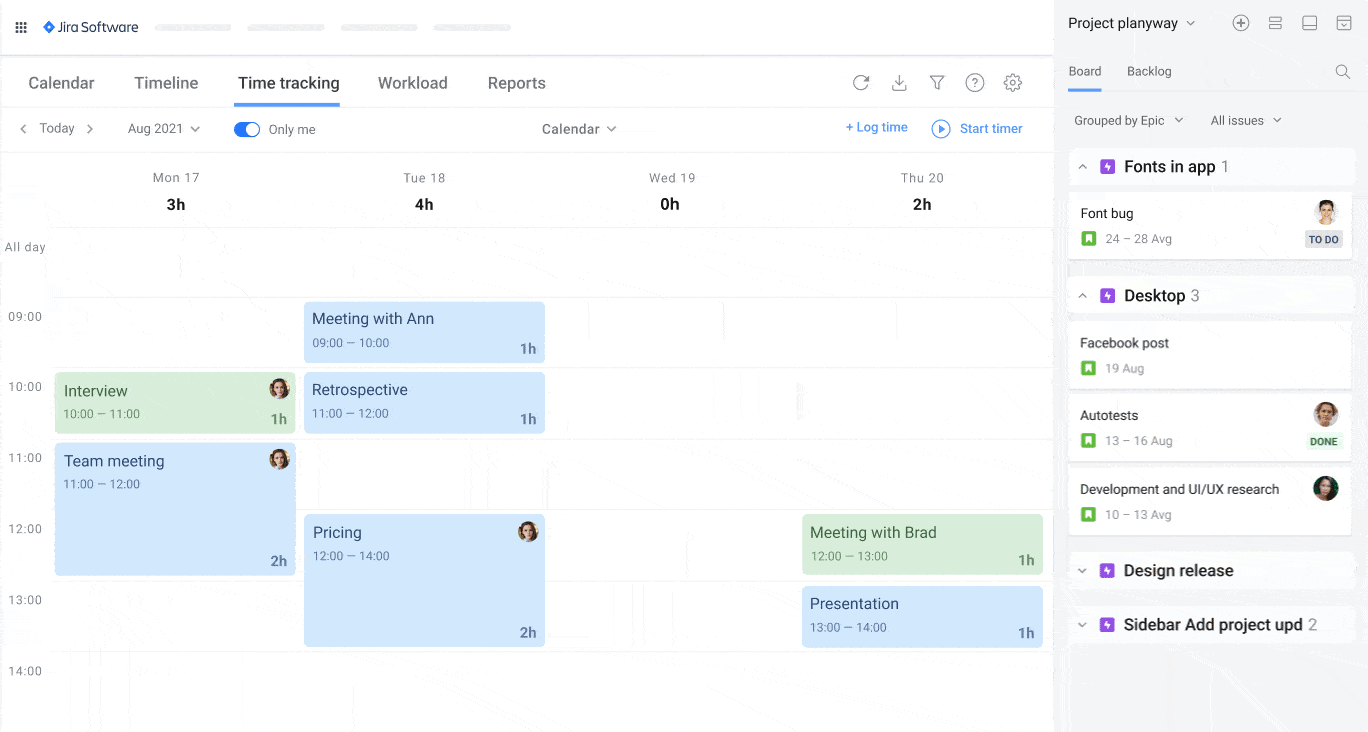 Track time in the List view
An alternative way of time recording is the List view. Create time entries on the top line, either manually, or with the timer. After you do it, all time entries are collected on the list below.
As this view collects data across all team members from connected projects, it might make sense to apply the Only me filter to see only personal records.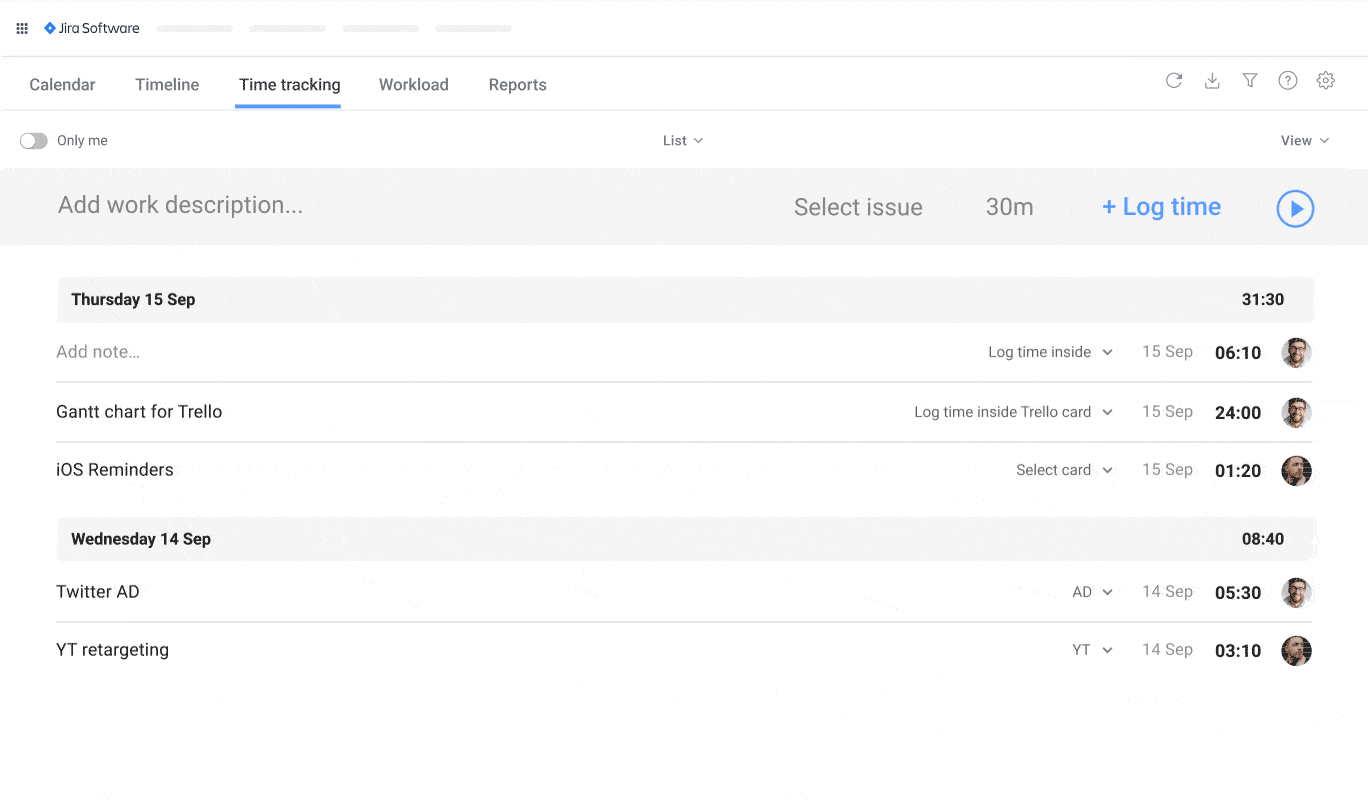 No matter what view you finally choose, you're able to add a note to give a more detailed description of what exactly you did.
How to do Jira time tracking reports with Planyway?
When teammates log spent time during some period, you may need to aggregate this data into a report. Planyway allows you to use a Jira time tracking report by user or project. Here's Jira time tracking best practices that'll show how you can do it in a couple of clicks:
Apply the right filters
Filtering out the relevant data is the right way to see only the time tracked you need to analyze. In Planyway, you can create a time tracking report by user and a time tracking report by project. When you open the Report tab, Planyway will create a report based on connected projects.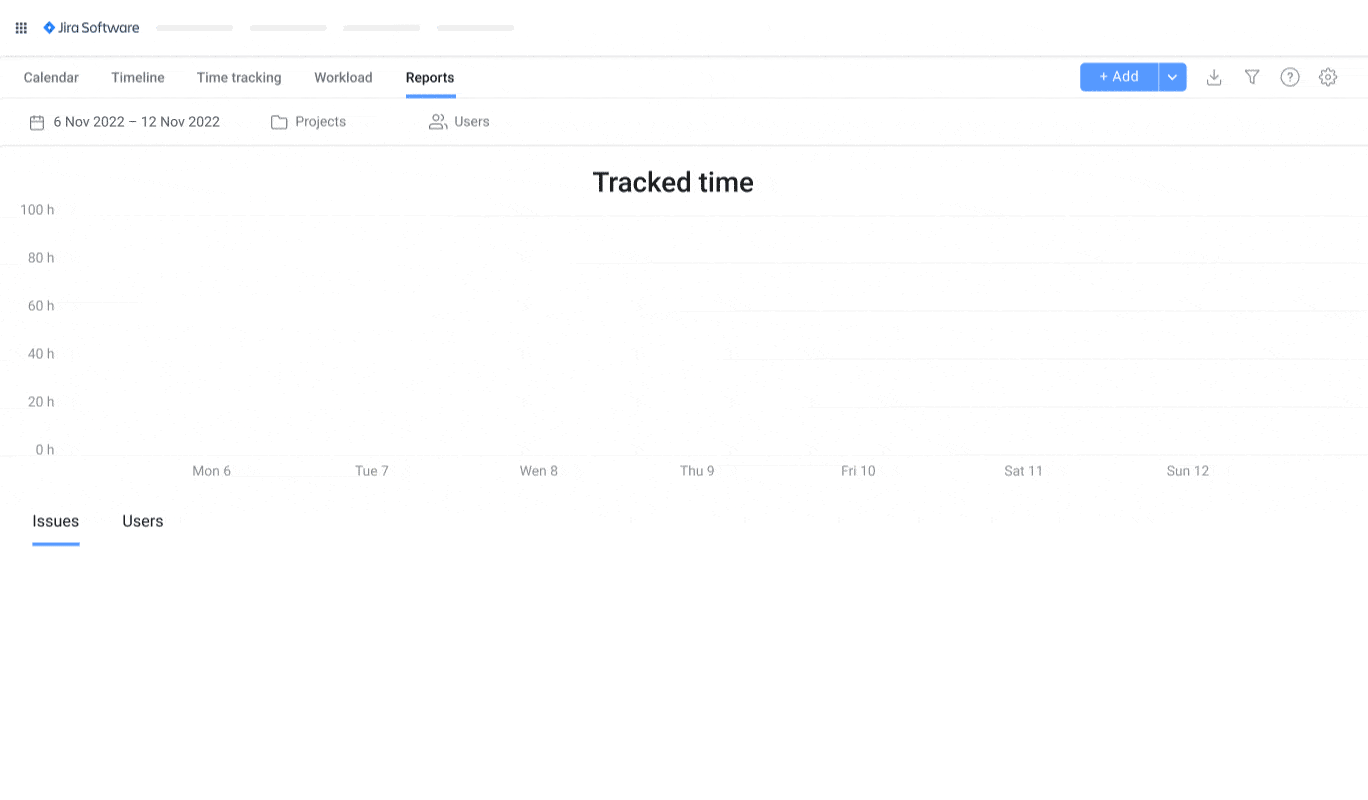 Set the date range
As the next step, choose the time period which you'd like to analyze. Select the start date and then click to scroll forward up to the end date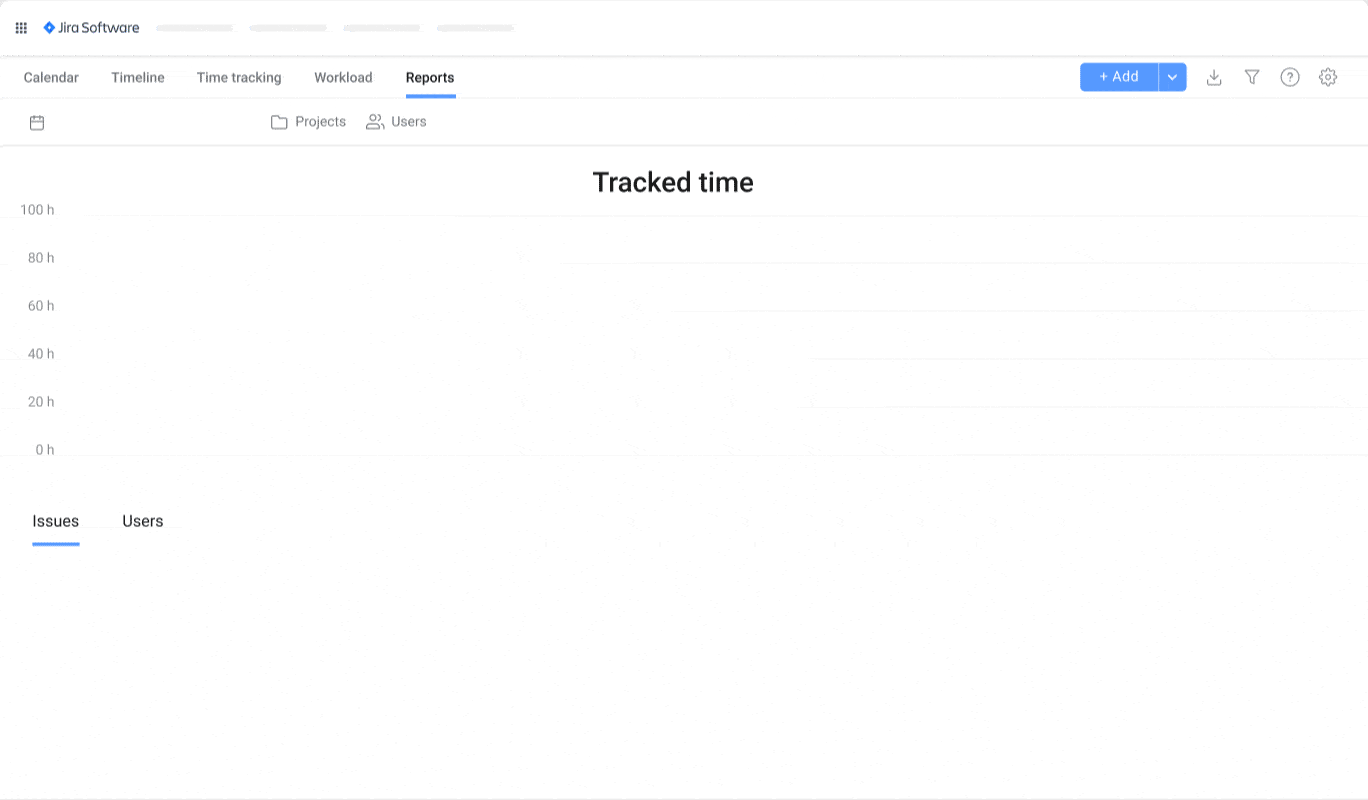 Analyze data
Once you've adjusted the settings, you will see the report for the right period of time, projects and team members. Within the chosen date range, Jira's time tracking report will show the total time tracked per project and per user. You can collapse each project/user to see a more detailed picture with issues and subtasks.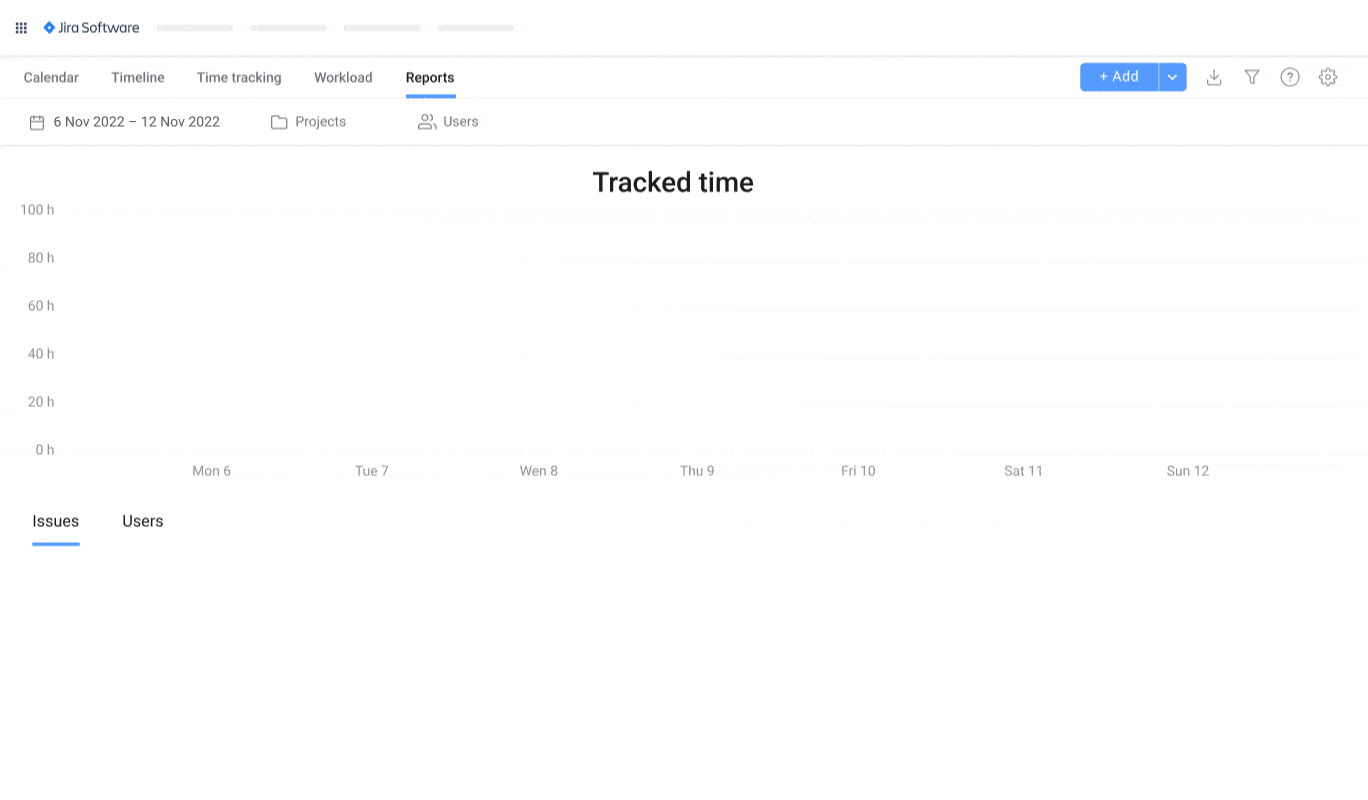 How do I see logged hours in Jira, and how to report working hours? Jira time tracking report in Excel hours is the most popular way of reporting. Time tracking data can be converted into an Excel file in seconds using Export. Return to the Time tracking tab and make sure all required projects are chosen and filters are set. Then, simply click Export and choose the right format.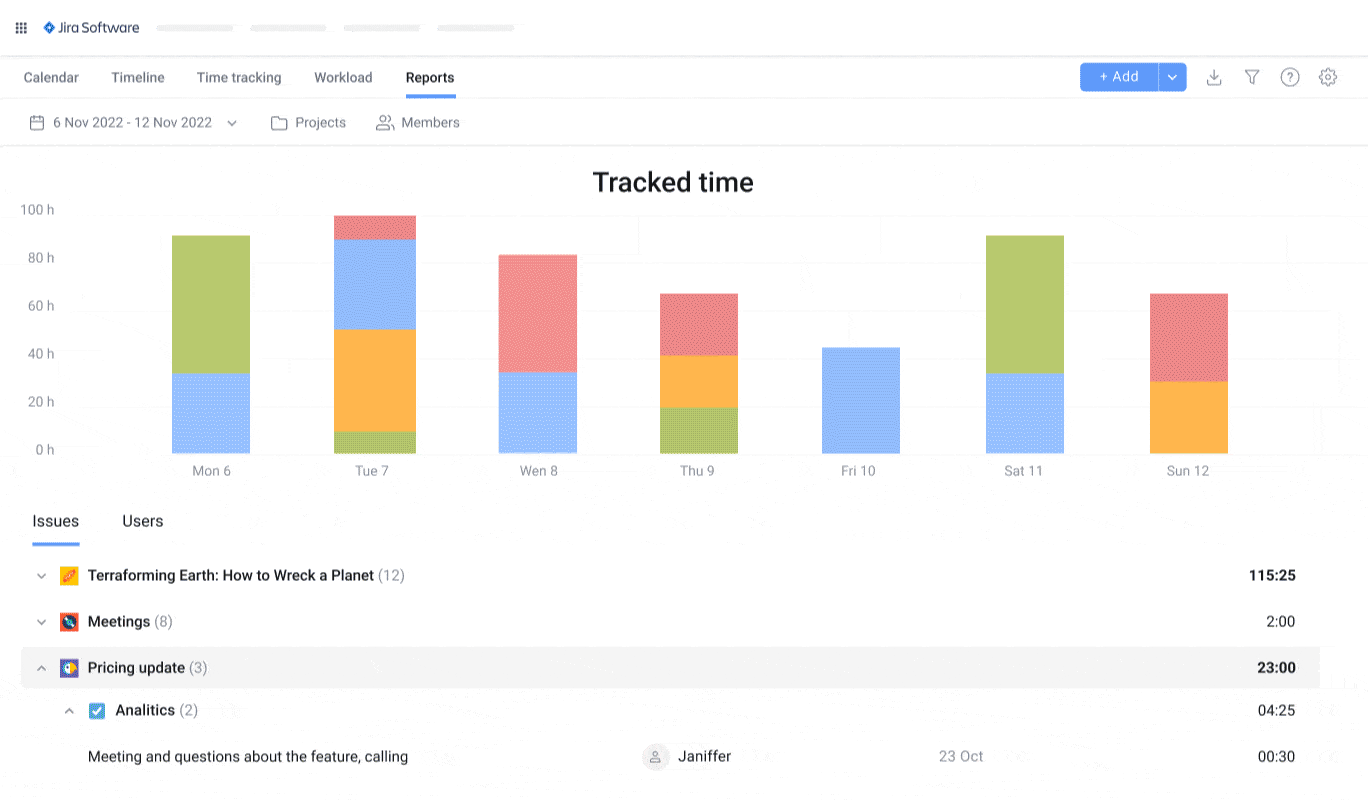 Other Jira add-ons for building time tracking reports in Jira
The project planning tools market is flooded. Among the numerous time tracking solutions that vary in functionality and price, we have listed some examples of highly specialized time tracking software that may be useful for your team if you need sprint reports and advanced filtering options in Jira.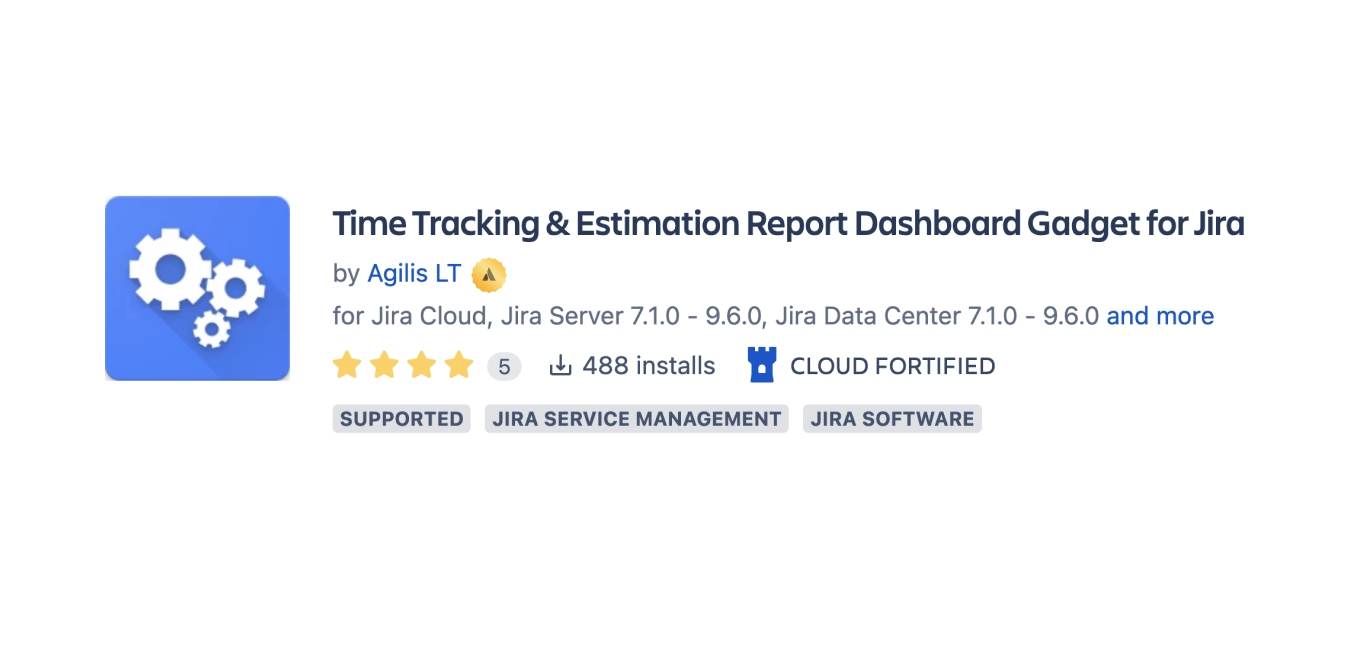 With an add-on by Agilis LT, you can display time spent at work, time remaining, original estimate, and estimate error broken down by assignee, project, sprint, Epic, or custom fields. Monitor team progress via report dashboard item.
Price: free for teams of up to 10 members, then $0.70 – monthly per user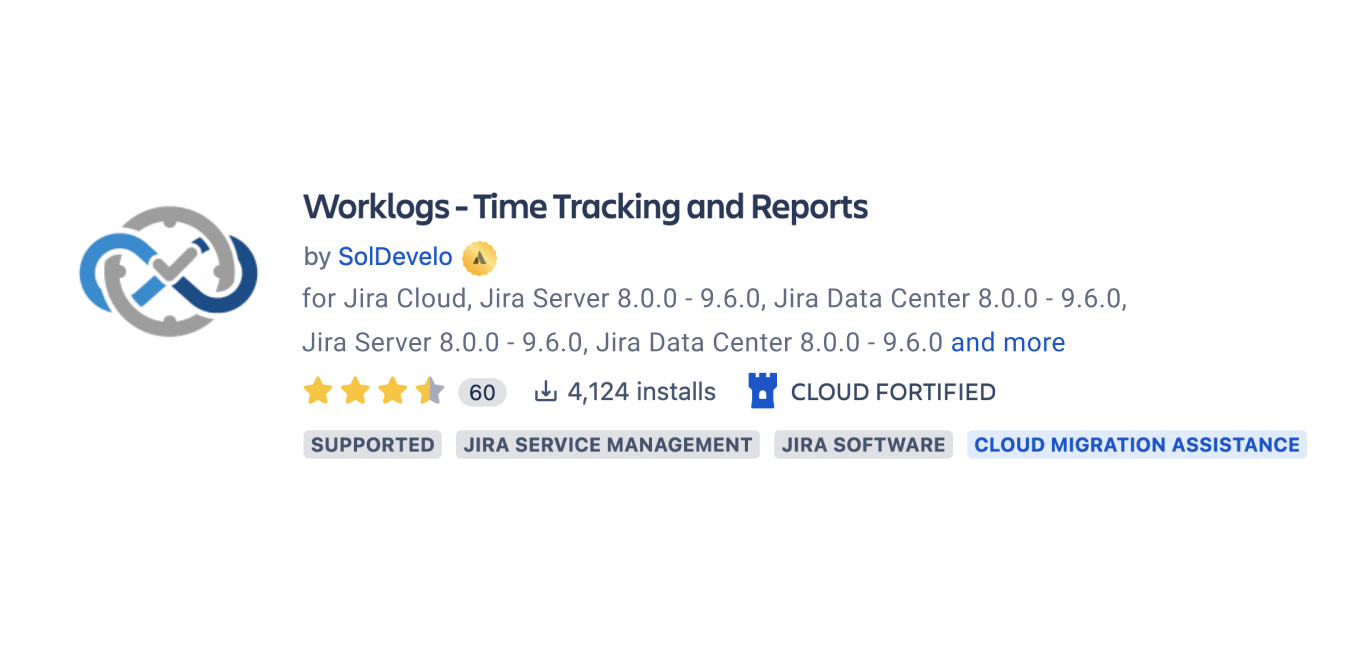 Time tracking and reporting in Worklogs has several basic options like filtering data by project, by user, or by any of Jira filters, as well as Excel export, and some additional features like an ability to limit access to some team members or groups. The app is valued for its shallow learning curve offering a good quality/price ratio.
Price: $0.25 per user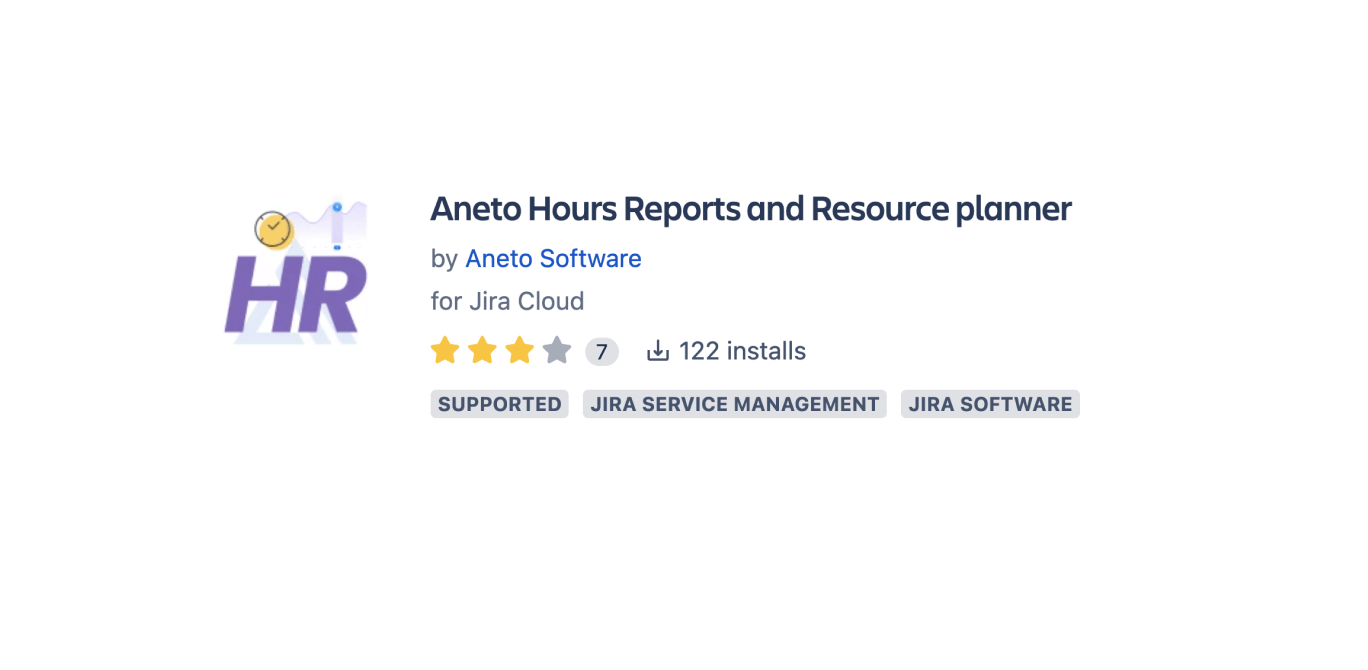 Aneto Hours is known for its reporting by sprints, in-depth time reports on users, projects, labels, and components, and exporting total data and issues list into Google Sheets and what's more, you can track hourly employee rate.
Price: $0.75 per user monthly
Time tracking report in Jira for free
After exploring time tracking views and reporting features, we hope that a time tracking report doesn't look like a hard thing to do anymore. Just in a couple of clicks, you may add time tracking to Jira projects for your teammates, letting them pick the way of recording time they like the most. Also, you can finally make sure that you will get a summary report to analyze your team productivity and bill customers.
Product owners and project managers, and all the interested, can always set a forever free Planyway's account, which is available for teams of up to 10 members, and get the most of some basic free plan features to generate more Jira reports and use the time tracking software to check employee performance and track time.
Give Planyway a try for free, know how the time is spent here and there, report smarter, and make your team more productive.